Summary: If you are an avid gamer and want to join the vlogging army by making some Let's Plays, reactions, highlights, or documentary gaming videos, you can start your vlog journey with easy-to-use game recording software. General users can also use the tool to take whatever game-related screen capture.
People spent over 50 billion hours on YouTube gaming content in the past 2018, and with the year 2019 drawing to a close, we can't wait to check out new and higher statistics (estimated at 70 or 80 million) stimulating those ready to start wiggling. It's indisputable that gaming vlog is becoming a piece of the big cake many gamers want their share of the pie. If you happen to be one of them, no matter whether you have drawn up a plan and are on your way to look for an excellent game video recorder, or just need to capture some game footage for local storage, we hope this best game recording software for Windows article will help you find the ideal tool soon.
Workflows of Game Screen Recording Software
Known by you or not, let's begin with two workflows in which game screen recording software works:
♦ Record gameplay on PC by taking advantage of GPU/graphics card hardware
For advanced or large-scale gamer aficionados, it's a must-do to build high-end game equipment (with their game consoles) to guarantee a smoother and more vivid gaming process, a top-class GPU, a larger RAM storage, maybe a single and big monitor for gaming only, or a decent video capture card to transit video signal from one monitor to another…
Thus in many cases, the qualified GPU itself offers related gaming recording services to record gaming segments and highlights alone. Or, if you use an independent game recorder that supports a hardware encoder like Intel QuickSync H.264, the recording will have less effect on CPU usage and gaming. The video capture card is also a good helper when playing games on one monitor and living streaming/recording it on another one.
♦ Record gameplay on computer by itself on CPU
There are quite a lot of low-spec games that players could run even on their old low-end machines with no powerful graphics card, for example, Plants vs. Zombies, Star Wars Empire at War, and Slay the Spire. If you are the one, the game recording software could only grab the content by itself, without any help from hardware. Sometimes, the software recording process may take a high CPU usage, cause game lag, or have some frame drops. But it depends on actual situations.
After you get an overall knowledge of how different recording software works, please check through the 2023 top game recorders for Windows PC we picked out according to user reviews, editor recommendations, and our real testing.
Part One – Best 5 Commercial Game Recording Programs
Part Two – Best 6 Free Game Recording Software or Services
Part One – Best 5 Commercial Game Recording Programs
In the following part, we will show you guys a selection of 2023 best 5 paid game recorders, and the list will be continuously updated or expanded as soon as we find some other excellent recommendations.
1 – RecMaster
RecMaster is an easy-to-use but feature-packed screen recorder. It has several recording modes, among which Game Mode empowers you to take any game video with sound at high quality, like 1080p/4K MP4 @60fps. Variable frame rate/VFR and constant frame rate/CFR are available options to preset. Their difference is VFR video keeps a better balance between video size and quality while CFR is more compatible with video editors.
RecMaster gives you ultimate control over whether to turn on/off the system sound or microphone, and whether and when to show the webcam to realize the picture-in-picture effect. In addition, you can adjust the watermark and cursor effects before recording and cut unwanted parts off with the internal editor afterward. If you wish an auto recording for any live streaming, you can use its task scheduler tool to define future recording with clicks.
Note that for multi-monitor video capturing, you should use its Custom Area mode to select the whole region manually. Also to capture H.264 video at hardware accelerated speed on Mac, you need to tick the GPU acceleration option under the Settings panel.
Supported OS: Windows XP, 7, 8, 8.1 and 10
Download Link:


Pricing: $29.95 for the lifetime license (2 PCs); $19.95 for 1 year license (1 PC)
2 – Actions!
Actions! from Mirillis gets a high rank here thanks to its professional recording control and stylish interface. It's able to output high-quality MP4 @ 60fps gaming clips by utilizing Intel QSV, Nvidia NVENC, or AMD APP hardware acceleration if your computer is competent. During recording, Action! displays the frame rate benchmark and saves the result. Also, high fps (120/144) support makes it quite easy to create a slow-motion effect gaming segment. As to video encoding methods, besides AVC and HEVC, Actions! introduces a proprietary FICV codec to reach a high performance of real-time recording. After recording, it provides access to upload the video online. But there's no scheduler and editor tool apart from an "Automatically split files into parts" functionality preloaded under video settings. Mobile control is a big plus because general software doesn't have this feature.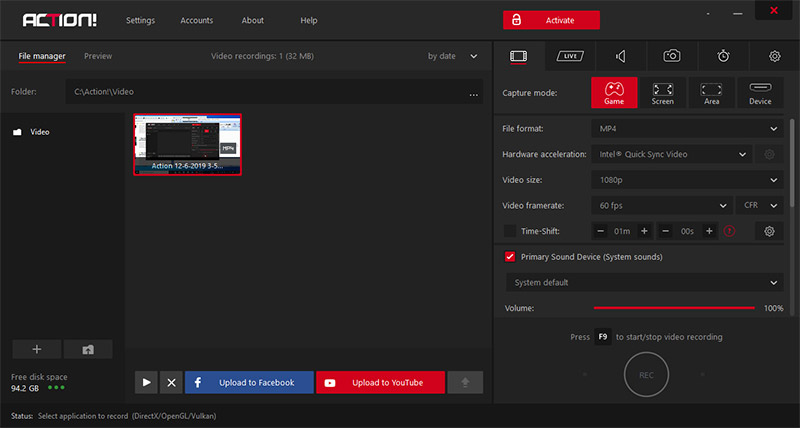 Supported OS: Windows XP3, Vista, 7, 8, 8.1 and 10
Download link: https://mirillis.com/download-action
Pricing: 19.97 USD for lifetime
3 – BandiCam
BandiCam has a game recording mode that helps the user carry out video capture on various 2D/3D games that use DirectX, OpenGL, or Vulkan tech at up to 480fps. By utilizing high video compression and a hardware-accelerated H.264 encoder, it can output full-screen MP4/AVI video fast at a resolution of up to 2160p. Advanced settings on sound, webcam, mouse, logo, and text overlay, as well as real-time drawing functionality, are quite helpful for making an attractive output. What's more, BandiCam seems a budget-friendly choice for its "Pay Once, Use Forever" purchase strategy.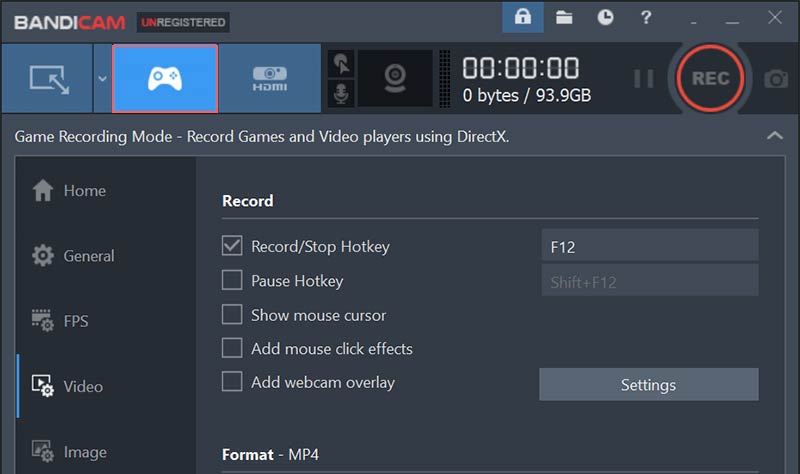 Supported OS: Windows XP, Vista, 7/8/10 (Support for 32/64-bit)
Download Link: https://www.bandicam.com/downloads/ing/
Pricing: $39 for the 1-PC lifetime license; $59 for the 2-PC lifetime license
4 – Fraps
Fraps is lightweight video capture software, which can capture (3D) games using DirectX or OpenGL graphic tech. It has a simple but crude outdated interface and the year watermarked in the copyright statement stays in 2013. Some new customers may be confused with Frap's unclean UI. But if you care more for the recording quality, Fraps will not let you down, because it's able to capture up to 7680×4800 AVI-formatted video with a customizable frame rate from 1 to 120. AVI is larger and less compatible than MP4, so many users tend to transcode video from AVI to MP4 for sharing or post-production. Like Actions!, it's a benchmarking tool showing real-time fps on screen during recording.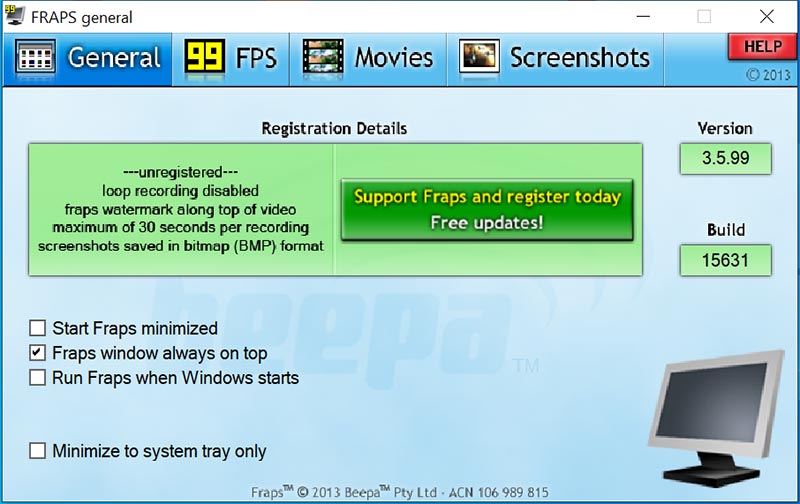 Supported OS: Windows XP, 2003, Vista, and Windows 7
Download link: https://www.fraps.com/download.php
Pricing: $37 for full version
5 – Movavi Gecata
As a general game recorder, Gecata gives an easy way to record in-game screens to share your triumphs and failures with your gaming peers. It's totally up to you what audio to capture alongside the video, what video quality the final video will be, whether to open the webcam, and where it's located. In short, Gecata is quite suitable for entry-level game players who lack experience in using consumer software.
Os: Windows 10/8/7 64-bit
Download link: https://www.movavi.com/download-gamecapture
Pricing: $25.95 for the personal lifetime license (1 PC); $85.95 for the lifetime business license (1 PC)
☛ Hot Related Tips and Tricks on Game Capture: How to record gameplay with no lag, How to record game on low-end PC
Part Two – Best 6 Free Game Recording Software or Services for Windows
For those who don't want to invest money in recording exploits at the very beginning, it's a wise choice to test the field with some freeware. So here we've rounded up 6 best free game recordings in case you waste time with those subpar programs.
1 – Built-in Xbox Game Bar/DVR Tool of Microsoft
To improve the gaming experience on Windows 10, Microsoft added a new simple but useful gameplay capture tool named "Game Bar" to it. With this tool, you can easily screen record great gaming sessions for most PC games with types. Such a convenient tool indeed, however, as the word "most" hints, some games are beyond Game Bar's capture capability. Since there's no detailed list of those exceptions, you may take your chance on recording if your game resources are manifold. You'd better check the feasibility and performance of the Game bar before the official recording.
Supported OS: Windows 10 only
Download Link: No need to download | How-to Guide: Record Windows 10 Gameplay with Game Bar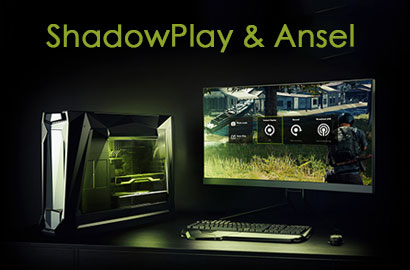 2 – Nvidia Geforce Experience
Similar to system developers, hardware manufacturers still make their way to please customers including game lovers. Nvidia, the world's leader in visual computing, does bring about the Nvidia Geforce Experience to keep drivers up to date and do screen capture for sharing or streaming with ease. Share/Shadowplay and Ansel are Nvidia screen recorder items that Geforce Experience is preloaded with, especially the latter one that enables GeForce GTX gamers to shoot 360-degree videos with real-time filter effects. When your computer meets the system requirements of Geforce Experience, you can make use of it to record your fantastic gaming moments while having only a 5% – 10% effect on gaming performance.
Supported OS: Windows 7, 8, 8.1, 10
Download Link: https://www.geforce.com/geforce-experience/download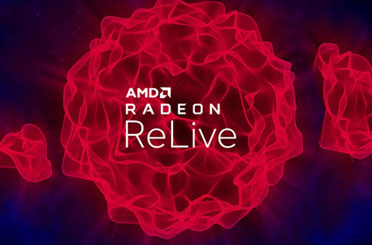 3 – AMD Radeon ReLive/Recording
As the biggest competitor of Nvidia, AMD has the same capture and stream service, too. And that's exactly Radeon Relive, now renamed into Recording in the new 2020 Edition of AMD Radeon Software. When your Windows PC or laptop has graphics from Radeon RX Vega/500/400 series, Radeon Pro Duo, Radeon HD 8500 – 8900 series, HD 7700 – 7900 series, or some Radeon R9/R7/R5 series, you are enabled to start this app up and record 1080p encoded game video at 60fps with no cost. HEVC encoding is also available on the Radeon RX series and newer products. You can see the detailed recording settings on its official guide page.
Supported OS: Windows 7, 8.1 and 10
Download Link: https://www.amd.com/en/support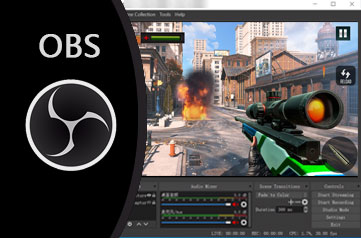 4 – OBS Studio
OBS Studio is a big-boss-level free open-source screen recorder that's sponsored by many giant companies (twitch and Nvidia Geforce RTX included) and recommended by a large number of tech editors and recording users. On one hand, it's a cross-platform tool that has versions for Windows, Mac, and Linux. On the other hand, the highly flexible settings for capturing content, output parameters, and broadcasting connections can meet various user needs of different levels. With it, you can create a large number of scenes, make real-time (multi-track MKV) recordings from any window, display, browse, media source, webcam, audio source, and of course the game, and mix them or switch between either via transitions.
Supported OS: Windows 8, 8.1 and 10 | Download Link: https://obsproject.com/download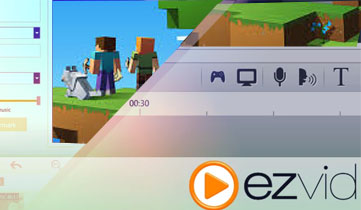 5 – Ezvid
Ezvid is another open-sourced but more intuitive free screen recorder for Windows game recording. Although Ezvid doesn't offer an option for the output file and destination, it ensures a more comprehensive recording process by offering a video information editor, instant facecam and speech synthesis feature, screen drawing tool, and basic editing functions. Since its release in 2011, it has been upgraded nearly 60 times and has been used for creating millions of videos online. Unfortunately, it only supports screen recording a game clip 45 minutes long at a time.
Supported OS: Windows XP3, Vista, 7, 8, 8.1 and 10
Download Link: https://www.ezvid.com/ezvid_for_windows
6 – Plays.tv
Plays is a dedicated gaming capture and interact platform It can not only enable you to record games in the background automatically as soon as you start it, but also invite friends to watch and react to your gameplay via Spectate, and review the clip by bookmarking yourself. For some hot games like League of Legends and Overwatch, players would auto-mark the great events like kills, deaths, and assists by themselves, saving much time to watch and tag long battles manually. After the bookmarking, you are free to share/upload your game world to Plays.tv owned video-centric social media, just like Instagram. Surely, you should sign in with an account.
Supported OS: newest version of Windows 7, 8.1, or 10
Download Link: https://plays.tv/download
Freemiums are good bets to choose if your Windows machine is friendly to them, and their functionalities can meet your needs and operation skills correctly. If not, you are suggested to take your time on a paid tool, which offers better compatibility, tech support, feature updates, and of course more user-friendly interface.
☛ See Also: Top Free Gaming Recording Software for Windows, Screen Record Instagram Story/IGTV
Final Words on Best Game Recorders
Going to the end of the best game recording software for Windows 10 or lower computer, you must have your standard or idea on which one to try first. Keep in mind that taking both software functionality and computer hardware into account before the real capture. What's more, there are still many quality game recorders that this list doesn't cover, such as FBX, Dxtory, and XSplit Gamecaster. Maybe we will update this list shortly according to user feedback and review them one by one. No matter what, we hope you can find the one or two that suit you most.
More Game Capture Guides:
How to Record Gameplay on PC
How to Record Gameplay on PS4
How to Record Gameplay on Xbox
How to Record Minecraft on PC/Mac