You can Record Online Meeting/Webinar/Class from Any Platform!
Online meeting software usage has become a craze, especially with the arrival of COVID-19 in early 2020. Compared to real face-to-face interaction at conference room, this kind of web-based service offers more flexible and convenient communication by supporting screen & file sharing, remote desktop control, digital whiteboard/polling tool, VoIP voice to video call switch, larger number of attendees (up to 1-thousand participants as long as you subscribe related service plan in certain app) and so forth.
Hosting or attending an online meeting is quite easy once the organizer adopts a handy meeting program. While for online meeting capture, people being devoted to the live-stream may have some difficulties caused by meeting software itself, recording permission from meeting host/organization admin, or a schedule conflict.
Since by keeping a recording of the live meeting, you can not merely gain more details & insights in the future by file reviewing, but also share the valuable resource with those (absent) employees and students to maximize the information value, this full guide will focus on how to record online meeting or webinar broadcast taking place on Zoom, Google Meet (Hangout), Microsoft Team, Cisco Webex, GoToMeeting and other similar programs. Keep on reading to know exactly the how-to steps, no matter you are a meeting host, presenter or a common participant, audience without permission to record internally.
Top Online Meeting Software Brands First, What's Your Tool Name?
Before the advent of global COVID-19 crisis, a dozen of stellar web conference and webinar software has already been here aiming to connect and involve everyone in different locations into an event virtually. Since there's no precise data on each software's total download, we roughly narrow piles of online meeting apps down to this best-15 list through comparing the site's global rank, the most recent download trends, general position in various software review and download sites, as well as user ratings on these sites. Now you can have a glance at them first to see if your utility is included.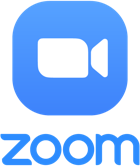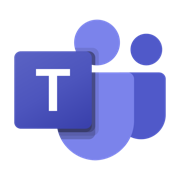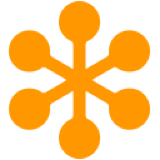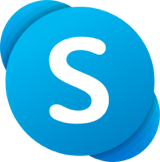 Note that most of these pop platforms and apps share the similar platforms and work perfectly on Windows, macOS, Linux/Ubuntu, iOS, Android and browser web. For more details, please check their own official sites.
People are forced to work or learn at home due to the breakout of worldwide coronavirus pandemic, which drives higher demand of consumer-oriented video conferencing services for both computer and mobile. Zoom is one typical example with its stock scoring a huge boost in the first quarter of 2020 and the iOS app download records moving over TikTok to become the new king in town. Also, to catch up with Zoom and alike rivals, Google has renewed its elder video conference tool Hangout to new Google Meet app and provides much more competitive free activity in holiday like Thanksgiving…
For large-scale enterprises, emplying any of above mentioned pro-level online meeting service will certainly improve the efficiency of collaberation among their big teams. However, if an orgonization doesn't have such complicated communication requirment or enough budget for a paid meeting service subscription, the meeting host could enjoy the free web conference plan (some give limited trial version within a certain period of time) or alternatively choose to put things easily with a free video call app like FaceTime, Facebook Messenger, Skype and WhatsApp. That's the reason why many other online meeting software lists include one or more video chat apps mentioned here into their catelogs.
How to Record Online Meeting, Webinar on Windows & Mac
Regardless of your role in an internet meeting or webinar, third-party meeting recorder is bound to help you enjoy the ulmost freedom to save meeting content for re-checking or file-sharing in the future without trouble. Therefore, desktop screen recorder RecMaster is strongly recommended here for its multi-functionality & simplicity.
Specifically, RecMaster not only works with all online meeting and video chatting apps, being able to capture any (live) online meeting on them with audio & webcam, but also empowers the user to define file format, quality and start / end time according to the actual need. Before diving into the how-to steps, let's take a deep look at RecMaster's core features for online meeting capture:
It has multiple recording modes to record (full-/partial-screen) meeting video or audio only in high-quality.
It supports grabbing meeting video and audio from any people without third-party audio device.
It supports creating picture-in-picture video by overlaying a webcam inset on-to screen.
It supports recording meeting with presentantion files, captions, and other elements displayed in meeting.
It has task scheduler to auto-start rec-ording for scheduled/Canlender meeting at the right time you fix.
There are many available settings reg-arding format, quality, frate rate, mouse cursor, watermark, shortcuts etc.
It's compatible with multi-monitor work-place, endowing one to record one alone or more screens simutaneously.
It's equipped with annotation tool, white-board and editor tools for advanced video creation.