Recording online meetings is crucial because either the host or participants or even those who can't can join in the meeting could view the discuss history with important decisions and details for further reference. So how to record online meetings from hit Zoom, GoToMeeting, Webex or alike places without limit? There are two ways to go.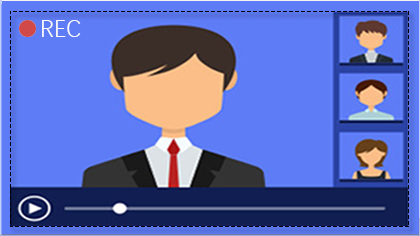 Began in China months ago, the novel coronavirus is now spreading worldwide, which compels many workers to work at home. Home-mode seems to be comfortable, however, also brings about a big challenge to companies or teams who didn't experience this kind of working mode before. So the group leaders or HRs are looking for ways to ensure the efficiency of communication and productivity. And holding online meeting is one of the efficient ways to make teammates connected and guarantee the collaboration.
Then, Zoom, GoToMeeting, Webex, Skype, Google Hangouts, what web conference tool do you utilize for remote communication? Well, no matter it's one of these mentioned smash-hits or any other, you are given the power to record the online meeting events.
Content Navigation:
#1 How to Record Online Meetings Without Download
#2 Built-in Recorder vs Third-party Screen Recorder
#3 How to Record Online Meetings with RecMaster
Yes. You can Use Online Meeting Tools to Record Meetings as They Want
When coming up with online meeting recording, you must know that the web conferencing service providers usually embed recording feature in their meeting applications. As long as you're the video meeting host, or a common participant with recording privilege, you can easily film the whole process with only a click.
But things are usually more complicated than they look, because the online services do have strict rules on the recording privilege, ways and length when you use it to record online meetings. Specifically, let's take Zoom for example, it offers four meeting plans to meet different business needs – Free, Pro, Business and Enterprise. Set aside the number of participants and meeting duration, it does allow both of the free and paid subscribers to take video capture on meeting. The difference is free users can only conduct local recording (need additional conversion) while paid users have another cloud recording option with free limited (Pro-ers for 1GB free space) or unlimited cloud space alongside. Only when you upgrade to a higher plan can you enjoy an unlimited cloud recording.
Surely the premise of all these assumptions is you are the meeting host! What if you are only a universal attendee? Any non-host worker is unable to take advantage of the built-in recording functionality of Zoom unless the host empowers him/her the privilege.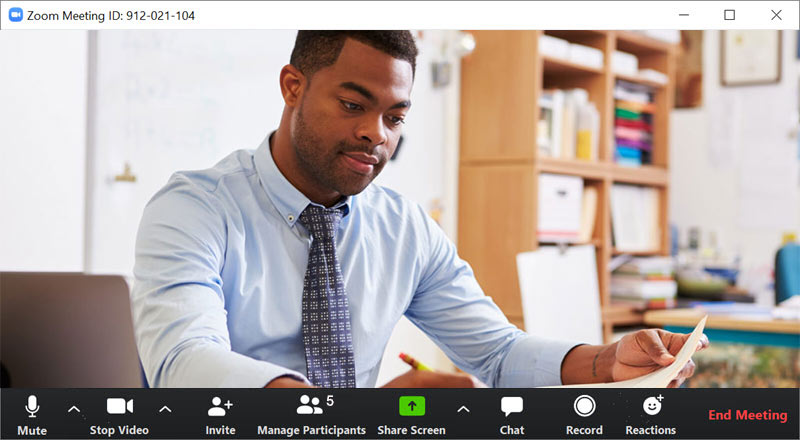 You may ask how about other Zoom alternatives? Is there any software that doesn't set restriction to talking time and recording capability? Don't be so naive. After looking into the similar services like GoToMeetings and Cisco's Webex, you will find they all share the same workflow:
– Local and cloud recording are both available here.
– For cloud recording, the more meetings you need to capture, the higher business plan they need to purchase or more cloud storage they need to pay.
– For local recording, the recorded file usually needs to be converted to local or the format is not a mainstream, like Webex's .arf and .wrf.
Built-in Meeting Recording Feature vs Third-party Screen Recorder
The internal meeting recorder is super convenient by offering 1-click online meeting recording method. With high-level subscription, the users can enjoy unlimited cloud recording with transcription. Nevertheless, if you are a free user, a low-level subscriber, an attendee who's forbidden for recording, you may need to pay for something (e.g the extra cloud space) or turn to an extra screen recorder. Most importantly, if your meeting happens to shut down or the recording conversion process (for local recording) is interrupted due to certain reasons, the recorded file will be broken too, unavailable to recovery.
Third-party screen recorder gives either the host or participants a more flexible way to record what's going on during the conference without conversion. With no time or size limit, you can work out any high-quality meeting capture to hard drive effortlessly, even your meeting is unexpectedly disconnected.
How to Record (Zoom) Online Meetings on PC/Mac as You Want
In-app recorder is convenient but has many limits. That gives third-party meeting recorder the change to show its talent. In case you are not familiar with dedicated screen recorder, here we take how RecMaster records Zoom meeting as the demonstration. It's an easy yet feature-rich screen capture tool, so don't worry about the usage, capture quality etc.
Firstly, before you check the steps on how to record online meeting with RecMaster, you should download it and install it on your computer. Only Windows and Mac are available now.
Then launch it to do as follows:
Step 1 – Choose a screen recording mode for your upcoming Zoom meeting.
You can select "Full Screen" to film the entire screen/full-screen video meeting, or select "Custom Area" to record the windowed meeting. "Webcam" mode is suitable for capturing your own facecam and "Audio Only" of course simply outputs the audio file.

Step 2 – Set for the online meeting capture
RecMaster enables you to set for video/audio format, video quality/frame rate, and decide whether to show webcam overlay, system sound, microphone, mouse cursor, enable watermark or not. Define all of those according to your situations. And below is the RecMaster supported media formats, all of which are compatible well with players, devices and editors.
Video capture formats: MP4, FLV, AVI (for Windows PC) | MP4, MOV, M4V (for macOS)
Audio capture formats: MP3, WAV (for Windows PC) | CAF, M4A (for macOS)
Frame rate: 20-60 fps (any value no more than 30 is just enough for online meeting)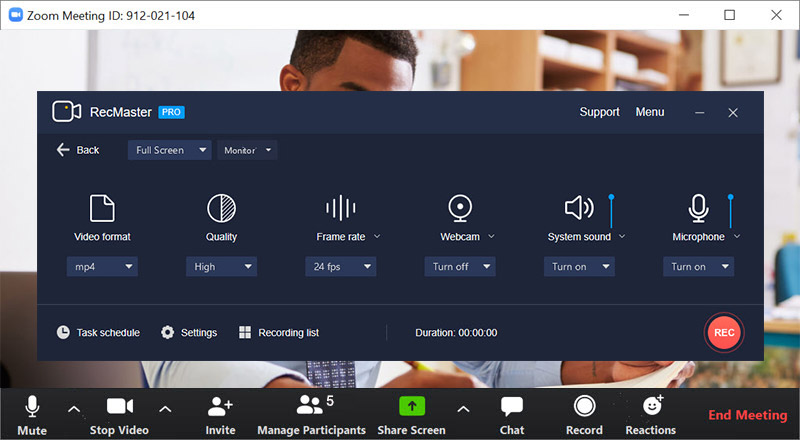 Step 3 – Start the recording
When your meeting and capture settings get ready to start, click REC button on RecMaster and you just put your focus on the meeting and team members. During the recording, you can pause and resume, and annotate at any time.
Step 4 – End the recording
When the meeting is over, you can use hotkeys Alt + 2 to stop the recording and check it from recording list. What's more, the preloaded video editor could cut the unwanted parts off.
About Task Schedule & Timed Recording
RecMaster for Windows has a task schedule function. Similar to Zoom's Schedule Meeting, it's able to record the online conversation at customized start and end time. And Mac version doesn't have this mini tool but another one called "Duration" to define the capture duration for auto-stop. If you're recording Zoom meeting on Mac, to ensure a 100% successful capture on meeting audio, you are suggested to choose and set "Auntbox Audio Device" as the speaker in advance.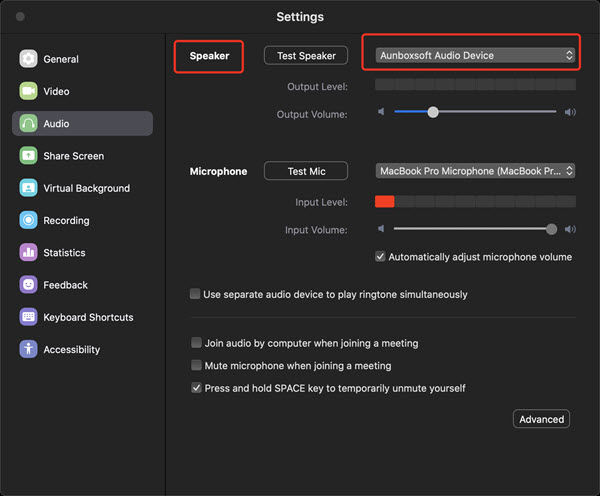 Final Words
After finishing this post on how to record online meetings, you must get a clearer understanding on the two ways mentioned above. Using the attached recording feature on meeting software or a standalone screen recorder, you can grab the discussions and communication easily for tacking in the future. If you're a meeting host and plan to record some key conferences, you are suggested to run the two methods at the same time in case here comes any error in either of them. Also the screen capture tool can also be applied to record webinar, record online videos, record online audio and so on.
Coronavirus is dangerous! Maybe you're eager to go outside for the new fresh air or go back to the familiar office seats to proceed face-to-face meeting physically, however, the COVID-19 is not yet beat, you still have to wait for the day to come.
More Recording Guides:
How to Record Microsoft Teams Meeting
How to Record Remote Desktop
How to Record Conference Call
How to Record Google Meet with(out) G Suite, Enterprise etc.?