With the novel coronavirus hits the countries worldwide, many companies (including tech giants Microsoft, Amazon, Facebook and Twitter), and schools are carrying out remote working and learning to thwart the spread of it. Maybe when suddenly your home-mode dream has come true, you will get lost on where to start, what physical status and mindset you should keep, and also what you should prepare for the working or learning at home.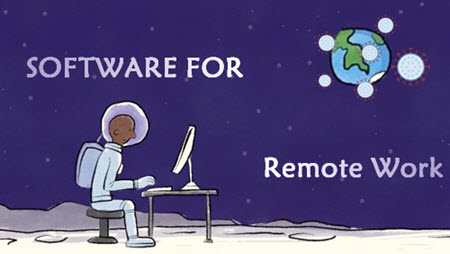 Considering you are probably a marketer, a tech support, an IT specialist, a web developer, a teacher or student, or some other titles, this article will share several most commonly used coronavirus remote working/learning software to set up a home office and improve the productivity. Surely the premise for that is you have already prepared your computer or tablet, a stable internet connection and a comfortable workplace. Now let's start our list.
1- Online Chattng/Meeting Software
2- Video Recording/Live Streaming Softare
3- File/Task Management Software
4- VPN Service
1 – Online Chatting or Meeting Tool
Coronavirus leaves many white-collar workers in China, Japan and now United States work from home, so that they have to do the same work stuffs in their private and enclosed places. With no face to face talking and communication in the office, they have to find a decent chatting or meeting program to enable the team members connected as always, but not using the inconvenient email.
● Slack – Slack is a popular and powerful team messaging tool used by many remote-first companies. With rich settings, collaboration and office tools built in, it gives colleagues an easy way to engage with each other by messaging, conducting video or voice call, and reporting business activity. To organize everything on a project, users are able to create a channel to manage and move things forward. To meet the needs of different companies, Slack offers four plans – free, standard, plus and enterprise grid.
● WebEx – It's a Cisco-developed online meeting tool. Designed especially for video conferencing, WebEx lets the home workers connect with each other via a browser, a mobile, a PC or a video system. And all of the conversation and meeting content are highly protected from its cloud space. Yes, Cisco is the security frontier as of conferencing solution. [How to Record WebEx]
There are still quite many best free or paid online tool for home workers, Skype, TeamViewer, Zoom, Google Hangouts, Join.me, just to name a few. You can choose either according to your requirement and budget.
2 – Video Recording/Streaming Software
Maybe this kind of software is badly needed in education and training crowds like teachers and students, trainer and trainee. When coming up with distant learning, there are usually two workflows: one is the educators do real-time live streaming with students sitting in front of the screen to listen, and the other one is they record their courses in advance and then upload the videos online or send directly to students. No matter what, the video recording software is a nice helper. It can not only help teacher record course on computer with audio and face locally, but also aid both teachers and students to record the online (live) lesson.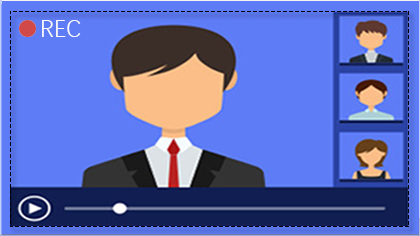 ● RecMaster – An easy yet feature-packed screen recorder for computer. With it, you can any online courses, webinar, conference, Skype calls and on-screen operations or powerpoint shows with audio and face alongside. Now, during the hash times of COVID-19 coronavirus, it gives out a $5-dollar coupon code to help a more productive distant working or learning.
● OSB Studio – A top-ranked freeware for online streaming to broadcast on twitch at the leisure time.
Related: How to Record Remote Desktop, How to Record Online Meeting
3 – Task/File Management
Actually some online chatting or meeting tools have such features. However, for professional global or local virtual workgroups, there are piles of dedicated project management programs to track time, manage task/file, make charts/reports and so on. Here gives one good bet.
● Monday.com – As one of the leading collaboration and communication software, it syncs all information as it should be and enables agents and team workers to make the decisions together. The user can customize it to the favorite methodology to fit the actual project and team. Some people say that it's an integration of apps like Slack, Google Drive, Gmail, GitHub, Dropbox and more. Maybe you can try it boost the efficiency. (>> See how to save YouTube into Dropbox)
4 – VPN Service
To keep your web browsing safer, more stable with no blocks or restriction, VPN is the basic working tool your computer must equip with. VPN can encrypt your behavior (especially when using public Wi-fi) and change your location to anywhere you want to be. Switching visiting location, for global marketing personnel, is a great way to investigate the market condition of any country or city, and for online learner, is a useful helper for accessing region-restricted sites and finding whatever learning materials. In spite of this, below is the 3 recommended VPN services due to the easy-of-use and reasonable price.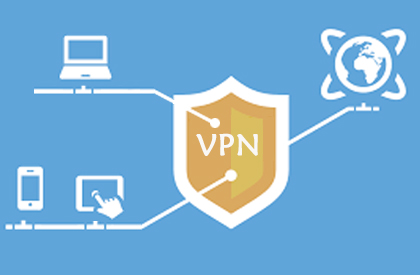 ● ExpressVPN – Claim itself the "#1 Trusted leader in VPN", ExpressVPN is also nominated by many tech editors and users as the top choice of VPN due to its large amount of servers (3k+) and countries (94), super fast unlimited speed and intuitive UI. Mostly importantly, the price is quite delicious. Now the special deal for 15 months, plus 3 months free, is just $6.67/month. In this way, even you are back to office or school after the dangerous coronavirus period, you can still use it to watch Netflix movies & TVS or torrent securely. If you only want one month for the current crucial time, $12.95 one-month plan is also a good choice.
● StrongVPN – A cheaper option than Express with less available countries.$10 is enough for 1 month plan to enjoy this 35-country and 950+ servers supported app with no speed limit. 12-month plan costs $5.83 a month.
This is only a part of the software recommendations for remote-work during the coronavirus outbreak. Since we can't list all possible solutions here, you are suggested to extract and search what you need most on Google and then decide whether to take action or not. Hope this new life-threatening coronavirus will be beat soon and we all go back to the office building or school to work and study as before.
Remote work related:
How TeamViewer record sessions on Windows and Mac