When you think about watching streaming movies, the first name that pops up in your mind must be Netflix. Netflix, with the largest amount of monthly subscription, provides inexpensive, convenient and high-quality online service. With Netflix, you will get the access to millions of movies, TV shows and music videos and watch them instantly over internet by using multiple portable devices like Smart phones, Tablets, Xbox 360 etc.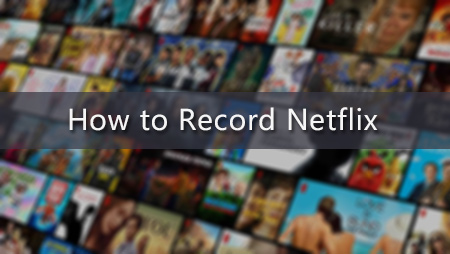 But since Netflix has its own policies, you may have trouble in watching Netflix offline without limit. Netflix allows its subscribed users to download online sources to local space for offline watching. However, the download movies or TV shows are only playable on the device where they are downloaded. And still, if your machine doesn't support Netflix app or its Downloads feature like Mac computer, Windows 8/7 or so, you can't even have the chance to download Netflix at all. That's why recording becomes a necessary. Once you record any Netflix blockbuster or episode, you can enjoy it on the subway, airline or anywhere the internet is not connected, and on any device regardless of its system or version number.
In view of this, here this article will give you a useful and legal way on how to record Netflix.
Although commercial purposes of recording contents of Netflix are forbidden, fortunately recording screen for personal offline watching is OK. Here RecMaster is recommended as a powerful screen recorder to save Netflix movies.
How to Record Netflix Movies on PC
RecMaster is a professional screen recorder equipped with basic functions of real-time recording, and it supports both audio and video recording. With RecMaster, you can capture TV shows, movies as well as live stream more easily.
More importantly, RecMaster has the function to preset the recording duration which means that you don't need sit in front of the recording all the time. With the Task Schedule function, recording Netflix moives becomes much more easier. You just need to click the Task Schedule button and then edit the starting time and the ending time. You'd better rename the file considering for future convenience. However, RecMaster doesn't support to set overlay tasks, which means the two different recording duration can't cover the same time. For example, if you want to record from 9am to 11am on Tuesday, then the other task instruction can't be executed from 10am to 11am at the same day.
More detailed information are listed by steps.
Step 1 Download and install RecMaster
Before getting to know how to record Netflix movies, you need to download the latest version of RecMaster. After finishing downloading, install the software.
Step 2 Open RecMaster
After the first step, open RecMaster and you will see the concise interface like the following picture.

Step 3 Register RecMaster
As a new user, you can get free trial access to record videos with no more than 2 minutes. But after purchasing and registering, all the limits will be removed.

You can purchase the full version of this software with 1-year or lifetime licence and the active code will be sent to you by emails. Next, click Register to fill in the activation code.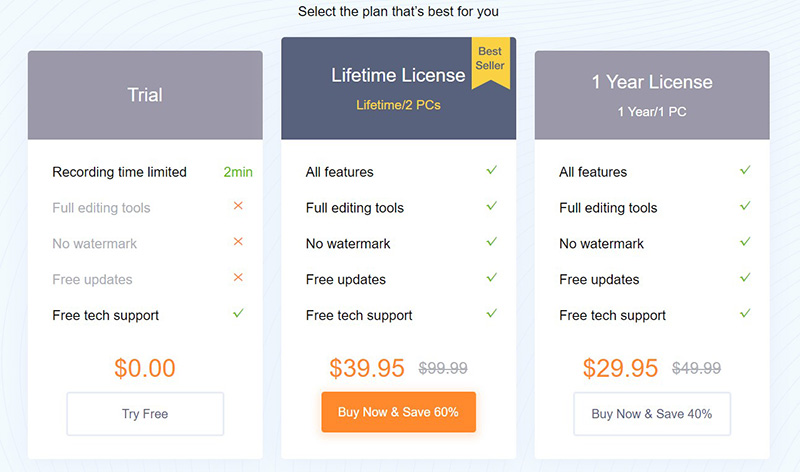 Step 4 Select the recording mode
Before the recording of Netflix movies, choose the Full Screen mode to capture the whole screen. If you only need to record a fixed area, select the Custom Area mode.

Step 5 Select the recording inputs and formats of videos
There are three formats to choose: mp4/avi/flv. For recording Netflix movies, mp4 format is suggested for better compatibility and balance between capture quality & size.
Make sure the System sound button is turned on and you'd better turn off the microphone if you don't want some noises to destroy the quality of the video.

Step 6 Set the file location and do more settings
Click the Setting button to change the destination file if needed and during the Watermark interface, you can edit text or image watermark for preventing network infringement. Task Schedule function is necessary if the duration of the TV show is fixed and you have no time to sit behind your computer during the recording.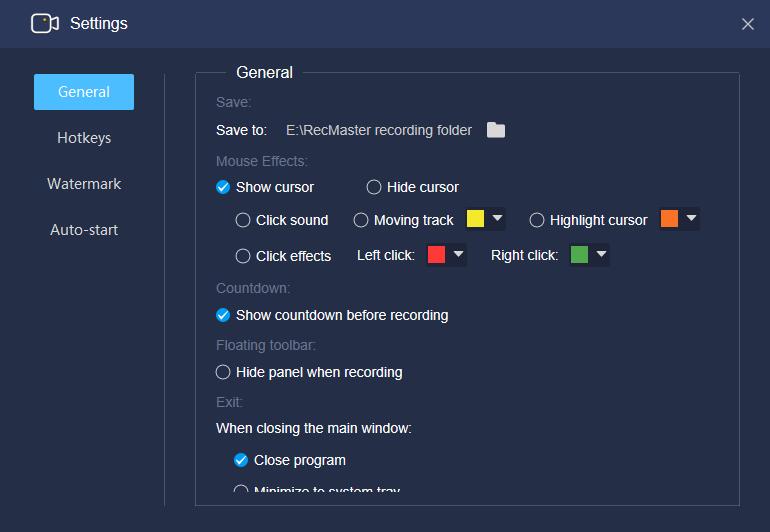 Step 7 Start recording the Netflix movies
In this step, click the REC button or use Hotkeys Alt+1 to start the recording. During the recording, you can use the annotation function to make some notes if you want.
After the recording, simply click the Stop button to end the recording. From the Recording lists, you can rename the video in case you will find the video more easily in the future.
After reading this post you must know how to record Netflix movies, TV shows and music videos. Easily operate and save your Netflix movies with the help of recording tool. Why not have a try and enjoy your pleasing experience with Netflix.
Related Guides:
How to Record Hulu Live TV or VOD
How to Record Amazon Prime Movies, Videos and Music
How to Record YouTube TV on PC