Frame rate indicates the conception of frequency (rate) at which consecutive images (frames) possess on a display. To be more specifically understood, you can take FPS (frames-per-second) as the number of frames displayed per second in games or videos. According to the definition of FPS, it is not hard to assume that the higher the FPS it is, the smoother the video will be.
60 FPS screen recorder is crucial for recording gaming videos. Generally speaking, once the high FPS is achieved, the stable performance of games is promised. 30 FPS is the least to accept and 120 FPS is premium. But to most gamers, 120 FPS is too hard to pursue, and 60 FPS becomes the most moderate parameter.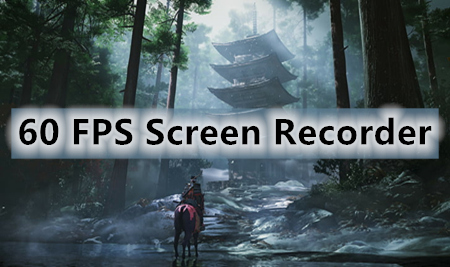 This passage is mainly about some tips for gamers to record with a 60 FPS screen recorder as well as a premium game recorder recommendation, an illustration of the relation between 60 FPS and resolution, and the reasons for FPS drop.
How to Use 60 FPS Screen Recorder to Record Gameplay
Screen recorders that provide 60 FPS or higher are qualified as game recorders. Users should be very careful in choosing the right game recorders. The different recorder has different performance and quality, and the mistrusting of a wrong game recorder could finally lead to drastic FPS drop and latent gameplay recordings.
Game recorder-RecMaster is never stand in the list of the bad game recorders. And on the contrary, it has a high price-performance ratio and rises as one of the most premium game recorders.
This powerful third-party recording tool offers users to record at 60 FPS and due to this feature, gamers can record any DirectX 8-11 Games with RecMaster. This recorder used to have great performance in recording games like LOL, Garena Free Fire, Call of Duty, or even Xbox One Games.
60 FPS is a standard parameter. RecMaster is gathering strengths to keep up with the notorious Bandicam and escalate 60 FPS to 120 FPS.
The other merits that need to be mentioned are this software's crisp-HD resolution (RecMaster supports a resolution that is up to 5K or even higher, this ability literally is not capped) and tons of professional specs. It impresses its users with its premium strong features as well as its intuitive and uncluttered interfaces.
Procedures to record at 60 FPS:
1. Download and install RecMaster. A thing worth mentioning is that both Mac and Windows users can use RecMaster. RecMaster suits for windows 10/8/7/XP and Mac OS 10.11 and above.
2. Among the 5 provided recording modes, select the Game Mode (BTW, Choosing Audio-Only Mode to record games is also accessible).

3. Tweak the settings.
RecMaster allows users to set self-tailored configurations towards recordings. In the setting panel, I will show you how to get the best settings for recording your gameplay.
Firstly, Select FPS at 60 and then decide your intended video format (MP4, FLV, AVI). Then it turns to video quality – Choose Original since it is the highest video quality. Last but not the least, make sure you turn on System Sound to record with in-game sounds. Turnoff Microphone sound to prevent the bother of noises from your room. The webcam option is for adding your 'talking head' to your recordings. If you are not a game anchor, you might not in need of this feature.

4. In the process of recording, you can add annotation tools to your gameplay clips to highlight them. This feature is super convenient to make some spotlight moments to bear more visual impact.
5. Call out the control bar of RecMaster, Hit REC to stop recording. Now it is time to edit the videos. RecMaster supports only some simple cutting to your videos. After editing, you can upload your gameplay footage directly to YouTube.
RecMaster's Other Features and Specs: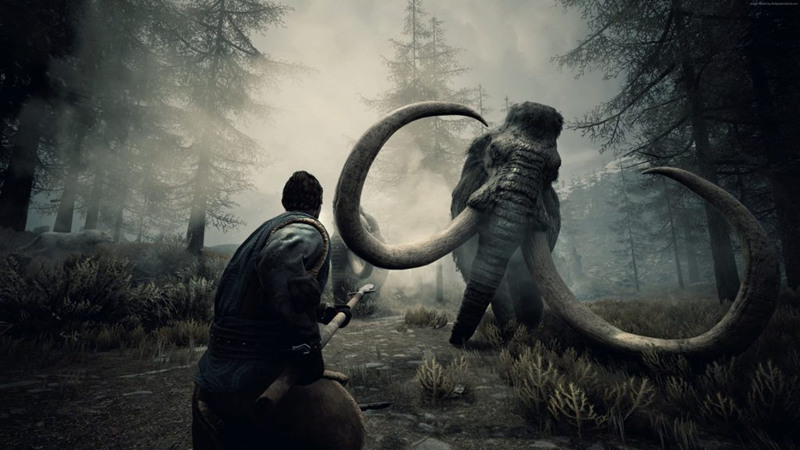 Five recording modes satisfying different recording demands (Mac version is not equipped with Game Mode).
HD video quality, 60 FPS, uncapped resolution – all customized to your monitors.
RecMaster allows users to record with webcam.
Bountiful annotation tools for highlighting purposes.
Produce sheer audio file with Audio-Only Mode.
Task scheduler enables users to do automatic recording.
Support direct share to platforms like uploading to YouTube.
60 FPS Screen Recorder Q&A
What's the relation between FPS and resolution?
The more pixels comprised in a frame, the higher the resolution will be. Also, the higher the resolution, the higher the data rate and the bigger the files will be. As explained in the beginning of this passage, Frame rate is how many frames play per second. The default is 30 or 29.97 frames per second (FPS).
In a nutshell, both larger resolution and larger frame rates increase your data rate and the overall size of your video files.
What cause FPS drop?
Hardware side: In some situations your CPU may slow down while you are playing a game and then FPS sees a drastic drop. Well, overheating is to be blamed for.
Software side: Problems could be brought out by your game itself, or drivers, the current OS of your PC, or you simple open too much application that takes too much CPU.
How to record your gameplay without FPS drop?
1.Reduce your resolution. 2. Update your graphics card drivers. 3. Update your graphics card drivers. 3. Use PC optimization software. 4. Use lightweight screen recorder and leave as much disc memory for your games as possible.