Conception of frame rate indicates the frequency (rate) at which consecutive images (frames) appear on a display. FPS (frames-per-second) means the number of frames displayed per second in games or videos. And we can conclude that the faster the FPS, the smoother the video looks.
With Advanced computer monitors update their resolution from 1080p to 4k, game players now already worship the most exquisitely designed games with the most vivid performance. High PFS is the basement of all the sound operation of highest quality games.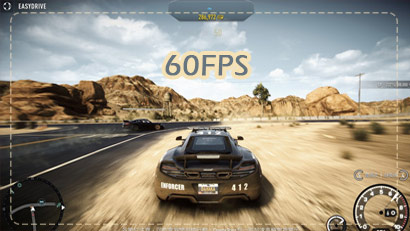 This article lists 5 brilliant 60fps screen recorders that are able to record screen video at 60 FPS.
1 – Bandicam (Screen Recorder Offers the Highest FPS for Users)
Developed by Bandisoft (subsequently Bandicam Company), Bandicam is its long-standing main product that ranks one of the best screen recorders on Windows. Bandicam allows its users to record at 60 PFS and the parameter is capped at 480 FPS, which is scarcely seen among the whole industry. Actually for FPS, the more highly it is provided, the better your video-solution will be. Despite that, Bandicam Screen Recorder optimizes recording performance by using a hardware-accelerated H.264/HEVC encoder. It will allow you to record the target in high speed, with a high compression ratio and excellent quality. All in all, with Bandicam's help, users are allowed to record some of the highest quality games.
Features and Pros:
Bandicam offers 4 recording modes (Game recording, Video recording, Webcams recording and Screen Recording) which mean users are facilitated to record their screen effectively.
● Bandicam also is in store for various saving-formats, your raw footage could be saved in AVI or MP4 format.
● Bandicam can also capture screenshots and save them as BMP, PNG, or JPG.
● Bandicam enables its users to efficiently share what's happening on their screens.
● Fluency is promised in recording, no slag, no stuttering (if your PC is equipped with appropriate configurations).
● Lightweight in data but powerful in functions.
2 – RecMaster (Simple but Capable 60FPS-Screen-Recording Software)
RecMaster enables its users to record at 60 PFS. The software boasts for its crisp-HD recording condition and tons of professional parameter. It impresses its users with its prominent strong features as well as its simple operation and clean interface.
RecMaster' Windows version has been created with uncluttered interface and easy-to-use funcitons, with its simplicity and versatility making itself distinctive. RecMaster devotes itself to catering users with the best recording experience in that it creates five fundamental modes for users. The five modes are Game mode, Full screen mode, Custom mode, Webcam mode and Audio only mode.

In spite of the mentioned features, some unique features like audio-only recording mode, scheduled recording, annotations and cursor effect are all within your hand's reach.
Features:
● Five recording modes (Choose game mode to record any games effortlessly).
● HD quality and up-to 60 FPS.
● Capture video and webcam simultaneously.
● Support annotation for highlighting.
● Either Record video alone or record with audio is accessible.
● Scheduled function for automatic recording.
● Support instant social media sharing like uploading to YouTube.
3 – Debut (Old-Fashioned yet Versatile Screen Recorder)
Debut screen recorder is a comprehensive one in that it possesses almost every necessary function users need. It allows you to record at 60 FPS, which is impressive since only those magnate competitors are able to achieve that. Also, Debut offers features like webcam overlay, which means simultaneously recording your screen and webcam, just suits perfectly with YouTubers. However, one bad thing about it is that the interface is smack of in need of improvement.
Features and Pros:
● Record videos as avi, wmv, flv, mpg, mp4, mov and more video formats.
● Capture video from a webcam, network IP camera or video input device.
● Screen capture software records the entire screen, a single window or any selected portion.
● Mouse effect helps highlight the target location.
● Record video alone or record video and audio simultaneously.
● Add your own text captions or time stamps for your video.
● Adjust the video resolution, size and frame rate for capture.
● Burn recordings directly to DVD with Express Burn Disc Burner.
● Create photo snapshots of a video at any time.
4 – OBS (The Most Professional Screen Recorder of All Time)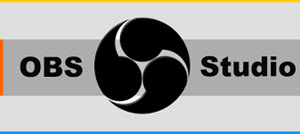 OBS Studio is a free and amazing open source screen recorder for Windows, Mac and Linux. You can do video recording and audio capturing effortlessly on anywhere in your computer. OBS is such an outstanding recording tool for it not only delivers high performance in real time audio and video capturing as well as mixing, but also allows users to record at 60 FPS. Features like image masking, color correction, are easy to come by. The best part of it is that you can do a live streaming on YouTube and add logo to it. You can also get streamlined setting panel for quick configuring and broadcasting. Once the recording is over you can save your footage in hard drive with different formats like MP4 and MKV.
Features and Pros:
● Powerful configuration options.
● Intuitive audio mixer.
● Streamlined settings panel.
● Effect filters.
● The application accords with various popular formats .
● Add sources, capture cards, and windows images.
● Customize the quality of capture, set the resolution as per your requirement,
● You can also set the fps as per your need and downscale the resolution.
5 – Apowersoft (Powerful and Handy Screen Recorder)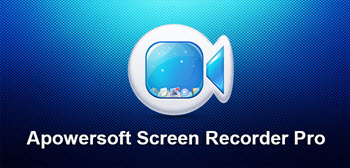 Apowersoft screen recorder is a powerful and comprehensive screen recorder that ennables users to record at 60 FPS.
This strong feature helps demands better sufficed e.g. if you want to record tutorial, lecture or videos, you can produce exquisite videos with fluency. This screen capture has no limitation for recording time. As for other features, you can capture the audio and video simultaneously in a good quality. What's more, you are able to export the recorded videos to wide range of format and make annotation during recording.
Apowersoft includes two software package – the recording software, and the editing software. You don't need to download them respectively, if you only have the recording software, the editing software can be installed directly to your computer at the click of one interface in your recording software.
Features and Pros:
● Multiple recording modes. Full Screen: records what happens on the entire screen.
● Record screen with audio simultaneously.
● Record video from webcam.
● Various video formats.
● Convenient video editor and professional editing tools.
● The audio can be saved in MP3, AAC, OGG, WMA, WAC or FLAC formats.
● Allow recording multiple monitors.
Conclusion
All the screen recorders mentioned above are excellent ones offering users the ability to record at 60 FPS. Hope you succeed in sifting out your preferred screen recorder according to the name list above with the Pros and Cons as references.
Related:
4K Screen Recorder to Capture 4K @60FPS Video
Best HD Screen Recorder to Capture 1080p/720p on PC/Mac