FIFA is a game with meaningful and changeable occasions on the pitch. This is a fun football video game made by developers who love football thus such vivid experience of football is successfully delivered for avid football lovers. Now FIFA 20 embraces a large user base integrated from 3 platforms – PlayStation 4, Xbox One, and PC. And the demand for recording FIFA gameplay is never ceasing.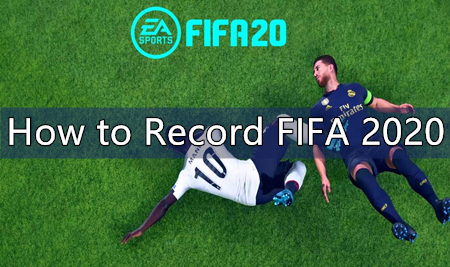 This passage is going to issue 3 ways to record FIFA on different terminations – PC, PS4, and Xbox One.
Table content
Use 3rd party screen recorder to Record FIFA on PC
A free way to record FIFA on PS4
Another free way to record FIFA on Xbox One
How to Record FIFA on PC with A Game Recorder?
The game recorder has butches of derivatives and among all the produces, and RecMaster is the one to recommend today dues to its a lot of merits to speak of.
Using RecMaster to record games is an absolute fluent and brisk experience. It starts with easy and fast download and installation, and then it reveals itself as a low-weight recorder with rich features and uncluttered interfaces.
RecMaster later allows users to set up parameters, which include FPS, resolution, aspect ratio, video formats, and audio sources, making sure users have their tailored and professional plans to record FIFA gameplay.
Steps:
1. Open RecMaster and Select Game Mode (Full-Screen Mode is also capable of recording FIFA).

2. Tweak the settings. Make sure to turn on System Sound (capture the sounds in games) and turn off Microphone sound (avoid the capture of unnecessary sounds).

3. Feel free to add annotations to your gameplay recording.

4. Check the footage in the Recording List.
5. Edit your footage. RecMaster provides simple clipping and trimming for users.
6. After all the procedures of recording, now users are offered two vents of uploading – to YouTube or Google Cloud Drive.
FIFA 2020 is also accessible in both PlayStation4 and Xbox One. Each console prepares a built-in recording feature for players to capture their gameplay. Now let's see the specific steps.
A Free Way to Record FIFA on PlayStation 4
Using the device's built-in recording function to record PS4 gameplay is convenient, this method does not require you to do the recording task on a PC or make you use any additional devices and cables to record the screen. And anyone can do it by simply tapping a button on the game controller. Below are the steps in using this method.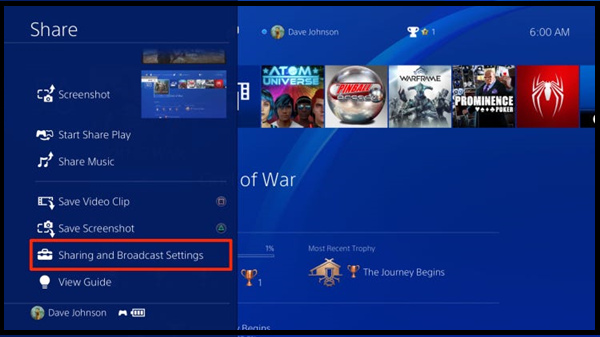 1. Turn on your PS4 and open the gameplay that you want to record.
2. To start the recording, simply press the "Share" button twice, left upper portion of the screen that proves that it has started.
3. To stop the recording, long press on the "Share" button and the recording will stop.
4. And if you want to save the file, choose "Save Video Clip", which is represented by a square on the game controller (Be sure to have a USB stick where you can save the video after recording).
5. You can also upload and share your gameplay recordings to YouTube or Facebook directly from PS4.
Another Free Way to Record FIFA on Xbox One
Use Xbox One's internal recording feature to capture Xbox One gameplay clips is easy and here are the specific steps.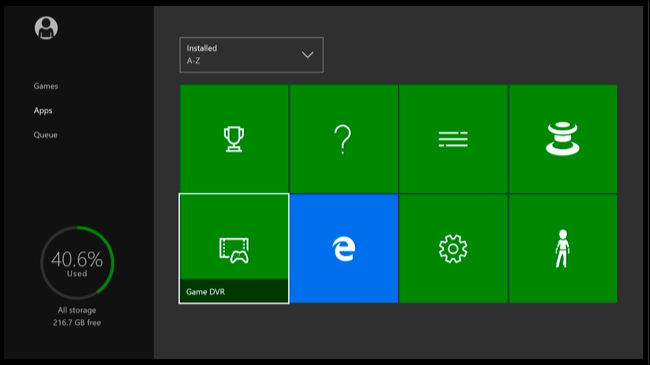 1. Start playing the game that you want to record, then press the Xbox button on the controller thus opening the menu.
2. Press the View button (The small circular key located above the D-pad on your Xbox controller will provide you with more options for capturing footage and taking screenshots) and Xbox One will record the upcoming games. This small button is located on the left of the center on the controller.
3. If you want to stop recording, press the Xbox button on the controller, and then press the X button.
PS4 built-in screen recorder records 15 minutes.  Xbox one has a 10-minutes limitation on recording length. So if you want longer clips of FIFA gameplay, the free solutions above should be disposed of. A game capture card should be one of your first choices now. If you need any recommendations for premium game capture cards, you can get some references here.
Final Words
FIFA is available on game consoles like PS4 and Xbox One, players can also play it on PC. According to different recording demands, this passage introduces 3 ways to record FIFA gameplay. For PC players, 3rd party screen recorder RecMaster is capable and easy to use. For PS4 and Xbox players, they can record their gameplay through game consoles' built-in recording feature or, leveraging a game capture card.
You may also want to see these passages.
How to record OverWatch
How to record LOL
How to record PUBG
How to record CALL OF DUTY