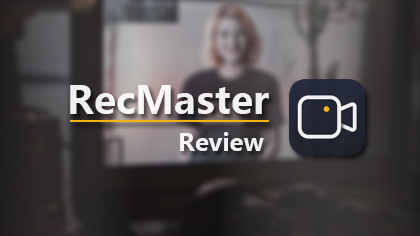 RecMaster is a piece of simple yet dedicated screen recording software. Compared with similar products, it can be applied in many fields with the easiest operations. Built with multiple screen recording modes, it can not only cater to all your recording needs, but also bring convenient and pleasing experience to you. It has two versions for Windows10/8/7/XP and Mac OS X 10.11 or above respectively. Now you can free download it below and follow the guidance to know more details about it.

1. What Are the Advantages of RecMaster over Other Similar Products?
Why RecMaster is regarded as one of the best screen recorder software for Windows and Mac? Here in this RecMaster review post, we will make a summary of its advantages.
To begin with, the biggest advantage that makes RecMaster outstanding is the concise and uncluttered interface. As long as you open this application, the simple and clear interface immediately jumps into your view. There are five basic modes (for Windows) – Game Mode/Full Screen/Custom Area/Webcam/Audio Only. Each mode aims to different situations so freely choose the most appropriate one according to your real needs.

The second strength is the personalized settings of the software. Firstly, it allows you to set the video format to FLV/AVI/MP4 with the quality level of video as High, Standard or Original. Secondly, webcam, system sound as well as microphone can be switched at ease during recording process. Thirdly, annotation and mouse effect functions are offered to make productive videos by adding text, lines and arrows. Finally, you can employ the embedded editor to trim and cut any unwanted clips instead of re-recording again.

More details about the operation of RecMaster will be given during the following part of the RecMaster review.
2. What Can We Do with RecMaster?
This RecMaster review is ready to answer this question. RecMaster, a screen recording app with versatile features, is applicable to office (online meeting record), education (instructional videos), live broadcast, game (Overwatch, LOL), vlog and other fields. Even if you don't know anything about screen recording, RecMaster will help you perform the screen recording easily.
For working field, office workers do inevitably need and use screen recording. Just imagine these situations: You can't attend an important video conference for personal reasons but you need to know the content. As a programmer, you want to show problem countered during the process of software operation to the remote technicians. As a salesman, you're required to demonstrate some how-to tutorials for overseas customers. In these cases, a good screen recording tool will give you a hand to deal with these difficulties. This is where RecMaster comes in. By using the task schedule and recording functions of RecMaster, you will never worry about missing any vital meetings, or trouble by problem on how to display problems to the relevant personnel more intuitively.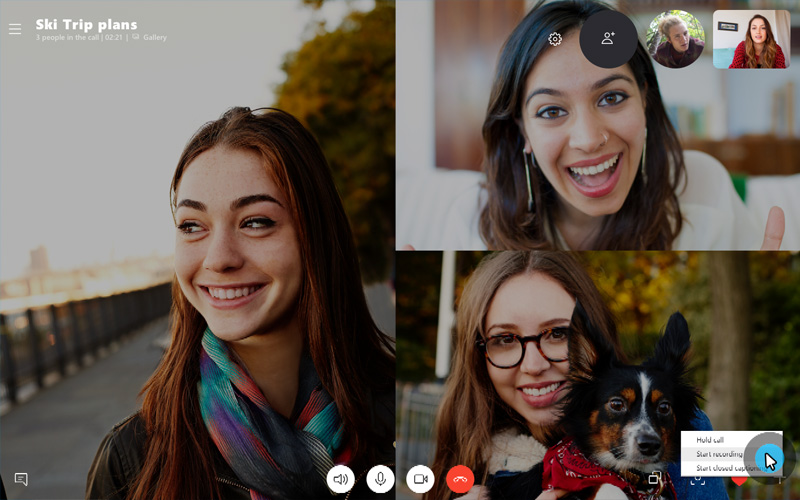 For education field, screen recording also plays a paramount role. No matter you're an instructional teacher or student, you can enjoy the benefit bringing from RecMaste. As a teacher, on one hand, screen recorder helps record online course videos or PPT with audio for online courses so that you can directly show these contents to your pupils. On the other hand, RecMaster can be employed to record live teaching courses and then replay for future reference. Additionally, students can also benefit a lot from the screen recorder. When your online course will expire soon but you haven't finished it yet or you find an excellent learning video but you can't watch it offline, under such circumstances, don't hesitate to use RecMaster. With RecMaster help to save all the valuable contents in advance, you can adjust your studying process with ease.
Since vlog has become a booming industry, more and more streamers try to share their life from professional skills to cooking demos. RecMaster can enable those video bloggers to record video for YouTube as the later materials, such as picture-in-picture effect, recording the audio ahead of time before singing and saving clips for another different video. More importantly, Game mode of RecMaster supports recording high quality videos at up to 60 fps, which is necessary for producing fluid and smooth videos.
3. How do We Operate RecMaster?
Please launch and complete the installation of RecMaster and then keep it running on your computer.
1) Step 1. Select the mode you want to use. There are three conventional modes Game Mode/Full Screen/Custom Area. You can also choose the Webcam or Audio Only.
2) Step 2. Check out these parameters. If you don't have any exceptional need, you can keep them by default. For more personalized functions, click the Settings button to do more options.
Task Schedule: It's designed to carry out scheduled recording tasks without sitting in front of computer all the time.
Video format: For Windows user, there are three options: mp4, avi, flv.
Video quality: It comes with three options as well: original, high, standard.
Frame rate: It supports frame rate from 20-60 fps. For general recording, 24 fps is enough to get a fluid video.
Mouse cursor: It enables you to capture mouse click, mouse track and highlight of important points.
3) Step 3. After all the presupposition is done, click the button REC or use the HotKey Alt+1 to get started.
4) Step 4. With everything captured, click the button Stop or the Hotkey Alt+2 to end this task. Optionally press the Recording lists button to rename, edit or delete the new file.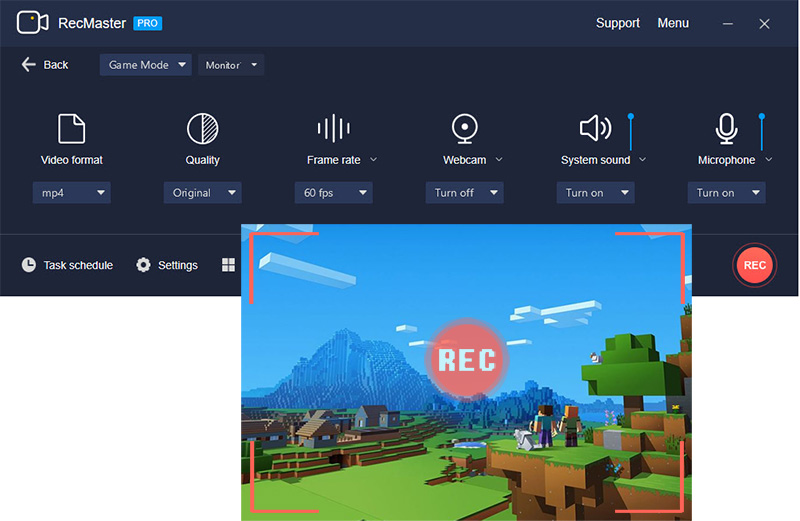 Related Guides: How to Screen Record on Windows, How to Record Screen on Mac
4. Final Words
After reading this RecMaster review, you must have a more comprehensive understanding of this software. No matter you are a professional or just the general public, we believe with the participation of RecMaster, not only your career but also your daily life will be more convenient and wonderful. With the help of RecMaster, you won't miss any important moments in your online life.
More resources:
RecMaster vs. Game Bar