People take time on YouTube every day!
When you want to capture YouTube video or audio for further personal watching or listening, you can make it happen by following this guide …
PLEASE NOTE: To begin with, in case there come some legal issues, you are suggested to take an overall look at YouTube's Terms of Service and related copyright lawsuit in your country before you start the recording. Also, we don't advocate any behaviors on recording or downloading YouTube content, but only offer a feasible way for your reference.
Another thing you have to know is that: this method is only available for capturing video-on-demand contents and live streams on YouTube's personal/company channels, but not suitable for capturing any subscribed media from YouTube Live and YouTube Music.
To save for example Live TV events, sports and TVs, you'd better take advantage of YouTube's unlimited DVR feature.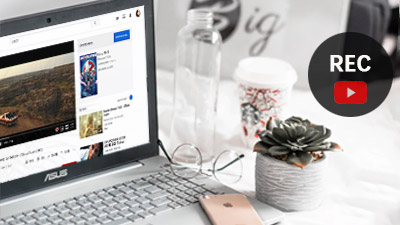 YouTube, a 14-year-old big boy, is undoubtedly the most popular video-sharing platform worldwide. Since its birth, it has given both video viewers and creators a good place to communicate with each other, and also brought about much pleasure to either part. If you happen to be a YouTube aficionado and are finding a way to record video or audio from YouTube while watching or listening, this tutorial will help you work it out in only a few clicks.
Now keep any of your favorite game clips, short original films, movie trailers, video tutorial, educational sources, music videos, live streams (not from YouTube TV), and so forth into local MP4 or audio file with the help of YouTube recorder.
How to Record YouTube Video at High Quality on Computer?
To record online videos from YouTube in 4K, 1080p or lower, you should turn to some screen recording software. Here RecMaster is our recommendation for its excellent stability, reliable security and flexible recording settings. Please free download it first, complete the setup, and then follow the steps below one by one.
Step 1. Open up your target YouTube video page you'd like to record.
Here we set recording one MV of Rihanna as demonstration.
Step 2. Launch the software and choose a video recording mode as you need.
Generally, if you get used to watching YouTube videos at full screen, then choose "Full Screen" recording mode at RecMaster. If you are viewing the content at Windowed mode, please choose "Custom Area" to select the player window on YouTube and then move on to the next step.
Step 3. Set for output video (optional)
By default, RecMaster will output a high-quality MP4 video from YouTube with all sounds turned off. You can adjust options for video format, quality standard, frame rate, whether to absorb audio from your computer or microphone sound, add your webcam video layer onto video and whether to use some mouse cursor or watermark effect. To record a living stream event at a certain time, you can utilize the task scheduler to start the recording automatically.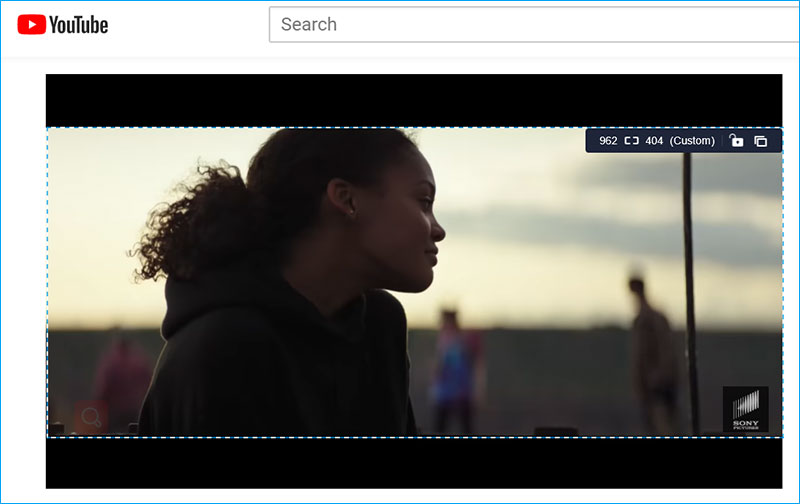 Step 4. Play YouTube video and press the start button on RecMaster's interface to recording while playing.
It's highly recommended to use hotkey "F" during the recording process to switch YouTube playing mode between full screen and window, "K" for playing YouTube video, "Alt + 1" for starting/pausing recording at RecMaster and "Alt +2" for ending the recording.
If you are afraid of missing some video content at the beginning, you can start the recording beforehand and then play the video. You don't have to worry about the unwanted content because you can cut the segment off with RecMaster's preloaded editor.
During the recording period, it's also available to do some annotations with the drawing tool.
Step 5. Stop the recording when YouTube video ends playing. Fildena https://www.ministryofmasks.com/fildena-100-mg/
By stopping the recording, you can then open to watch it from recording list. Moreover, the access to editor is located on video list window, too. Click to enter into editor control if it's necessary.
How to Record Audio from YouTube Video Only on Windows or macOS?
There must be times when you are watching (music) videos, you just want to keep the background music or narration only.
A simple workaround is to record the internal YouTube audio with RecMaster. So how do you record it? Please go through the following steps.
Step 1. Download RecMacter for Windows or RecMaster for Mac according to your system. Complete the installation by following the wizard.
Step 2. Open the software and go to "Audio Only" window where you are free to record YouTube into MP3 or WAV on Windows, M4A or CAF for Mac. Do turn on "System sound" and fine tune its volume to a proper level. If it's useless to record microphone audio at the same time, please turn it off here.

Step 3. Navigate to YouTube to play the target video or music and tap the red circle button from RecMaster to record immediately.
Step 4. Pause and continue recording if necessary. When the recording goes to an end, tap the "Stop" button to export the audio file into the recording list. You'd better change its name to what's good to remember.
RecMaster YouTube recorder makes capturing content from YouTube, both common and live videos included, a snap.
But keep that in mind always: since YouTube doesn't allow users to copy, reproduce, transmit or sell the content owned by YouTube or other respective licencors, you should think twice before your any action regarding the recorded content.
See also: How to record music from YouTube as MP4/MP3 and more formats
As a multi-functional screen recorder, RecMaster is also a good bet for vlogger and online educator to grab raw footage for post-production, for businessman to create product demo or communication video to customer, and for general customer to document key moments happened on the desktop…
More streaming recording guides:
How to Record YouTube Live
How to Record Facebook Live
Best Screen Recorder for YouTube Videos | Features & Guide