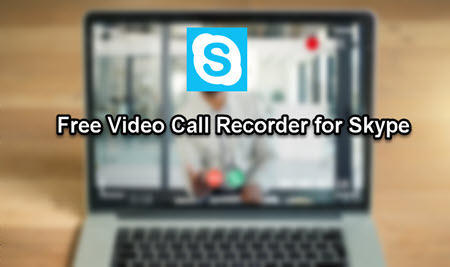 There are lots of instant messengers and remote work software available to use today and Skype is the most popular one with more than 300 million monthly active users. Users can take advantage of Skype to make clear and crisp video or voice calls with people from all over the world.
With the frequent use of Skype, you may more or less need to record Skype calls for future reference. Even the Skype has provided internal recording way to meet user's requirements, people are unsatisfied with the functional limits like recorded file only available for 30 days, only MP4 format files provided. Therefore, utilizing a Skype screen recorder is a wiser way to flexibly keep your Skype calls with ease. Now you don't need to search on the internet since here we list three free video call recorders for Skype for you.
An Excellent Skype Screen Recorder for Windows and Mac [Recommendation]
RecMaster, designed as an all-in-one desktop screen recorder for Windows and Mac, embeds versatile features to capture online calls such as Skype call, Google Hangouts as well as WhatsApp calls. It comes with multiple recording modes so that you can leverage this tool to record either Skype video or audio calls in one-click operation. Now let's see what you can do on Skype with RecMaster:
● Record multiple types of chat, audio call, video call, meet now and message;
● Record Skype call in full-screen or any specific area selected manually;
● Record Skype video call with internal and external sound;
● Record Skype audio call as MP3, WAV, CAF, M4A according to your computer system;
● Record Skype call with real-time annotation if needed;
● Cut out any unwanted clip from the recorded video by editing;
● Permanently save this file to your local storage or directly share to YouTube/Google Drive.
● You can start Skype screen recording without notification or no need to be the host.
Here you can download the free trial version of this software and give it a try to optionally record your Skype calls.
Add-in Words: Many people recommend the software called Free Video Call Recorder for Skype to make Skype recording. However, after my installation and practice I claim that this software is not the best choice. Firstly, it contains spyware and malware along with the program. Secondly, it's a broke-download application since it can't work on my computer with greyed buttons. Therefore, I would like to advise another two accessible solutions for you.
OBS – Most Popular Free Skype Screen Recorder for Windows and Mac
When you're looking for free screen recorder to screencast Skype activities, OBS must fall on the recommendation list. As the most powerful open source screen recorder, it's vastly welcomed by YouTubers and office workers to launch any onscreen recording. It helps you capture screen display and input/output audio happening on your computer. You can change OBS settings as you like. For example, MKV, MP4, MOV, FLV, TS, M3U8 are available file formats provided by OBS to save your Skype recording.
Besides, you can transit your Skype recording with Slide, Stinger, Swipe, Fade to Color and Luma Wipe effect to create professional video. If you would like to change your monitor resolution, you can go to the settings interface to do that.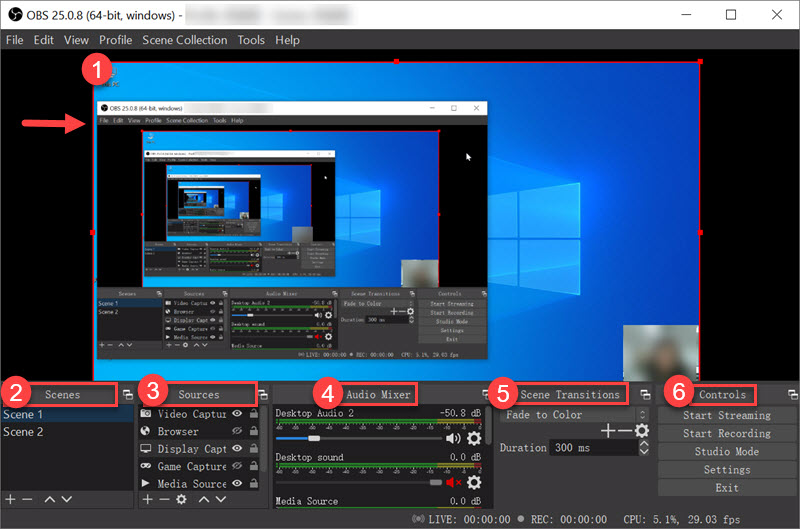 How to record Skype with OBS: Download and install OBS package to your computer >> Create one Scene in the Sources panel to capture Skype movements >> Move to Settings interface to make configuration >> Press Start Recording for beginning>> End recording with Stop Recording button >> Export your file to local drive.
Apowersoft Online Screen Recorder – Free yet Handy Video Call Recorder for Skype Calls Recording
Online screen recorder must be the good tool for recording Skype calls without local installation. Apowersoft free online screen recorder is our suggestion because of unlimited recording duration and flexible utility. Once you install an online launcher, you can free take advantage of this software for any recording project.
It enables you to record Skype video for 24 hours without stopping in full or particular area on your computer. You can also access to internal and external audio recording with screen display. More importantly, you can choose video format, quality, frame rate according to your demands. After recording you can share your Skype calls at will. The pity is that you can record Skype audio calls with this software.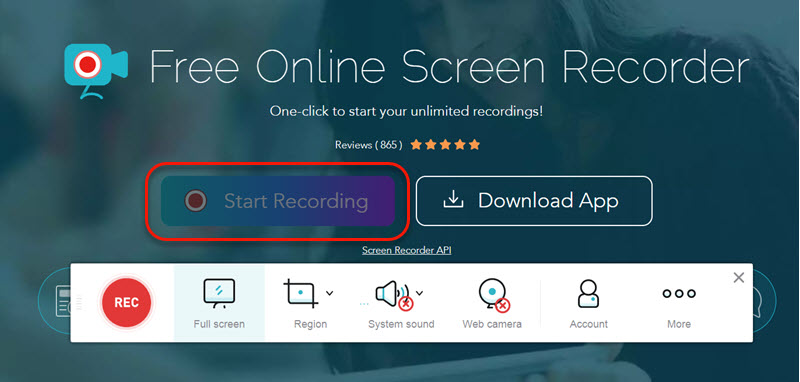 How to record Skype with Apowersoft tool: Open the official website and install the online launcher >> Choose one recording mode with audio source >> Click More to Set up video format, quality and frame rate if necessary >> Tab REC button to start and after a three-second-countdown it begins recording >> During the recording you can leverage the Drawing tool for instant annotation >> Stop recording and share the file.
Conclusion
There are two free video call recorders for Skype users to carry out recording movements on your Windows and Mac computer. Hope this post helpful to you.