Summary: Looking for ways to record Facebook live streaming? If yes, this article will be exactly helpful to settle your puzzles by recommending three best recorders to you.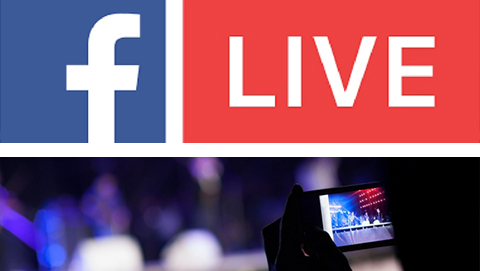 Because of coronavirus outbreak, the number of Facebook live viewers in US has increased up to 50% from February to March. People stuck at home are in a collective effort to restrain the spreading of virus. The social media giant, Facebook , brings people the real-time interaction between the publisher and viewer via the living streaming service. At the same time it allows people to share live videos with their friends or followers on Facebook. Thanks to its popularity and convenience, it helps people pass boring and tedious time.
Along with the increasing number of Facebook live viewers, people may urgently desire to save some Facebook live videos. Watching Facebook live is convenient and easy while recording the Facebook live streaming videos may be a headache to many users. As a blogger, you may need to record the Facebook live video in case that you can use some clips from the recording in a different video. As a viewer, you want to save the Facebook live of your favorite streamer so that you can review it without worrying about removal.
Facebook will archive the broadcast content once the live streaming is complete. But if you want to keep the content permanently, you have to rely on Facebook live recorders to complete the recording because the broadcaster can remove the video at anytime or as a broadcaster you want to locally save for future reference. To help you find the desired recorders, we have picked out 3 best recorders to record Facebook live for you.
1.  RecMaster
RecMaster is a screen recorder dedicated to providing the simple and easy service to users. With powerful functions, it can be applied in diverse situations like Netflix streaming recording, Facebook messenger call capturing and Skype call recording etc. RecMaster makes it possible to have Facebook live streaming recorded and saved as preferred format including MP4. The unique features are the concise design and high-quality service ensuring that the captured Facebook live is clear and able to understand.
How to record Facebook live streaming with RecMaster
1. Download and follow the guidance to complete installation.
2. Double-click the mouse to open the software and select the desirable recording mode. Here we recommend Full Screen mode to capture the whole screen. If you need to record Live Audio, Audio Only mode is suggested.
3. Turn on the system sound and optionally change the file destination as well as video format.
4. Click REC button to start and then enter the Facebook window you want to capture.
5. During the recording, a timer menu bar appears on the top of the interface allowing you to observe time and use the annotation function.
6. Simply click Stop to end.
After the recording, you can review the file in the Recording lists.

Pros:
● Simplified operation and high-quality service.
● Multiple designs of recording modes and more choices of settings.
● Support instant sharing and high-speed recording.
● Annotation function is for highlighting or emphasizing key points.
Cons:
● Watermark can't be removed in trial version.
● Lack of advanced editing function.
2. Bandicam
Bandicam is also an easy-to-use screen recorder. It enables you to capture any screen content on your computer no matter with audio or not. Taking screenshots and recording are both accessible for Facebook users, and you can add customized logos to the videos. Compared with similar products, Bandicam is superior to game video capturing because of its mature system. If you want to record a game video on Facebook live, Bandicam must be a good choice.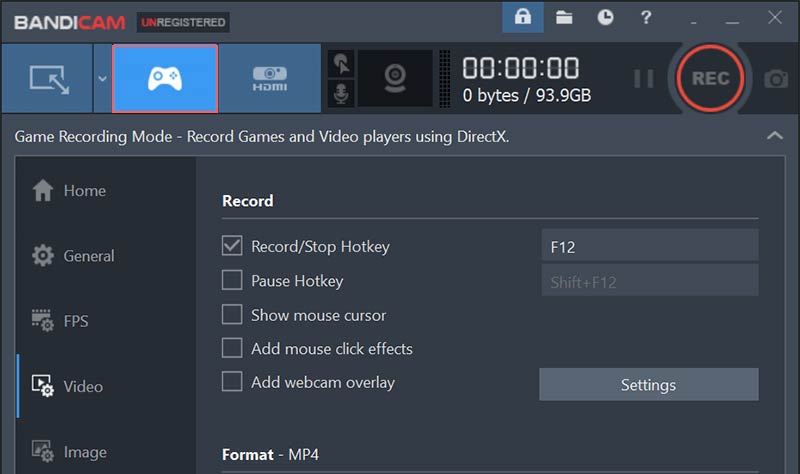 How to record Facebook live streaming with Bandicam
1. Launch Bandicam before recording.
2. Open the application and choose the desired recording mode to record live stream. If you want to record a particular area of the Facebook live, Rectangle on a screen mode offers better result.
3. To start, you just need to directly click REC button and here you can instantly observe the video size.
4. Click Record button again to end the task.
Pros:
● Strengthened in game video recording.
● Real-time demonstration of the video size.
● Diversified particular area sizes for you to choice.
Cons:
● Lack of editing function.
● Fewer file formats: only with AVI and MP4.
● It does not provide a directly channel for created videos and share them to social media.
3. Replay Video Capture
Replay video capture is the capture software promising to record highest video from different social media including YouTube live streaming. Since watching Facebook live is restricted to the access that your favorite blogger allows such as the quality of the video depends on the network state of the blogger, recording Facebook live is the only way to watch high quality videos no matter where you are and what device you use. With Replay Video Capture, you can record any Facebook live streaming with highest quality format.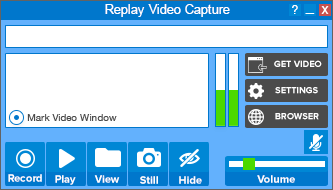 How to record Facebook live streaming with Replay Video Capture:
1. Finish download and installation.
2. Awaken the tool and press the Get Video button to automatically detect the video window on your screen.
3. Press Settings button to schedule the video size, duration as well as format.
4. Click Record to start.
5. Just click Pause to pause and resume or press Stop button to end.
6. Simply choose view and play button to replay.
Pros:
● Screen record any online videos.
● Super high quality: up to 100 FPS
● Easy operation interface.
Cons:
● Single recording mode for users to select.
● Fewer choices of settings, video formats…
Final Words
Recording Facebook live streaming is convenient and easy but we can't use the recordings for commercial purposes. Save the Facebook live streaming with these tools and you will be free to access to the content forever!
See also:
How to Save Facebook Videos on Different Devices
How to Record Live Broadcast from Platforms on Computer