YouTube screen recording software is playing a more and more important role in recording all kinds of YouTube content. You may sometimes find it necessary to save YouTube videos/audios for offline watching, or creating videos for subsequent uploading to your own YouTube channel. These demands could be achieved if you have access to YouTube screen recorders.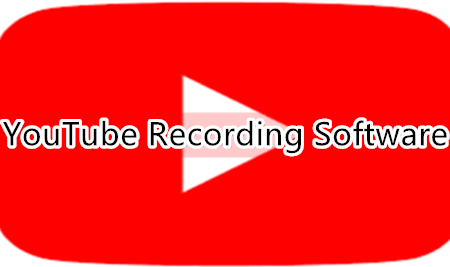 To pick out a YouTube screen recorder from the market, you generally have two ways to go: utilize the fresh-hand friendly recorders or the professional and complicated recorders. This passage recommends 3 practical recorders for viewers.
#1) RecMaster – Easy Desktop YouTube Recording Software for Both Beginner and Advanced Users

Good YouTube screen recorders deliver users a premium experience in recording YouTube content. And RecMaster is this kind of recorder that has similar features of the most popular screen recorders Movavi Screen Recorder, ApowerREC, and Wondershare Filmora Scrn, it supports grabbing any on-screen activities at users' will no matter they are choosing the whole or a specific region to record, enabling the computer or any microphone sound, overlaying the integrated or external camera picture or not, doing some annotation work with brush or sticker tools. Better still, it offers a task scheduler for creating any future capture, like live-streaming recording.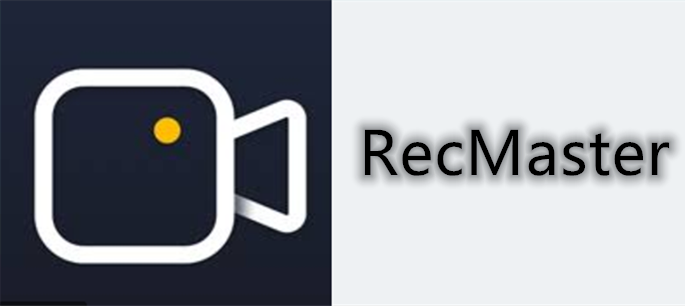 Key features of RecMaster:
RecMaster gives mainstream video format – MP4, FLV and AVI for users to choose from.
It enables users to record high-quality 1080p or even record at 4K (if the monitor is a 4K one).
Variable frame rate and constant frame rate are also optional to choose for balancing the video quality and file size.
A handy editor for cutting unwanted fragments.
What's more, it features recording dual or more monitors at once as long as you select them all before the recording.
Reasonable price compared with the most popular screen recorders on the market.
#2) OBS – Best and Most Well-known Free YouTube Recording Software
OBS Studio is a powerful software with rich features. It barely exerts performance penalty to other apps or causes FPS drop. Normally, free software like an open-source screen recorder is thought to be lacking strong features, but this stereotype won't work with OSB Studio. OBS was created to offer users with the most advanced features and most detailed functions to record videos or stream to a website like YouTube.
The software effortlessly captures users' screens. It manages to record games, streaming videos, and audios, websites like YouTube, etc.
Its thoughtfully-designed interface, though often bothers users, promises its powerful functions. With the best settings of scenes and parameters, advanced users can literally go anywhere with OBS.
Besides, the application offers handy approaches for streaming to multiple places including Facebook live, Hitbox, Twitch, YouTube Live, and more.
Key features of OBS:
OBS is a comprehensive screen recorder and streaming product, it offers users with features listed below:
Audio capture, Multi-screen recording, Screen Recording, Picture-in-picture Mode.
Full-Screen Mode, Custom-Area Mode, Webcam, Game Mode, Screenshot.
Capture web browsers, broadcast stream to YouTube, Mixer.
Intuitive audio mixer, Powerful configuration option, multiple themes.
Multiple video sources filters, streamlined settings panel.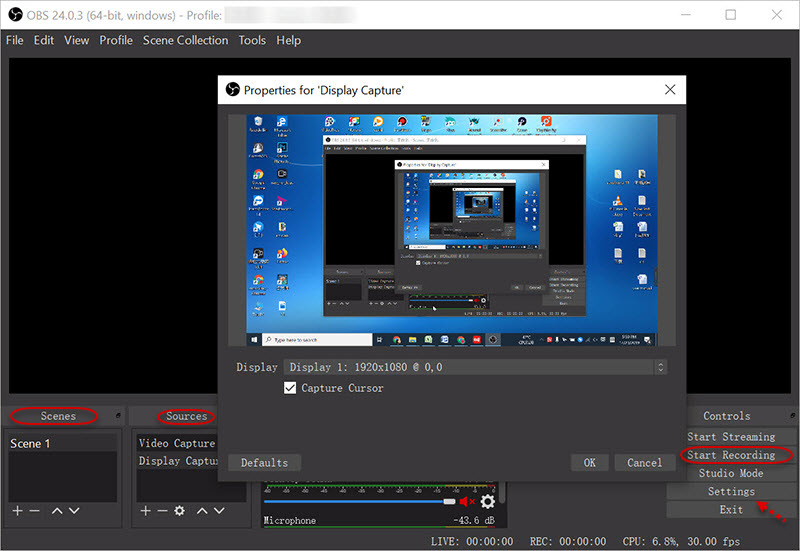 3#) Screencast-O-Matic – Easy and Free YouTube Recording Software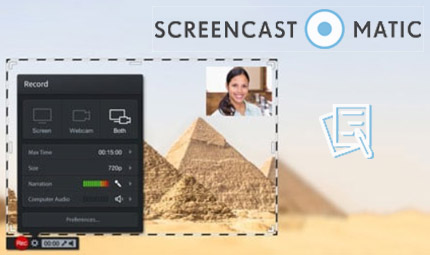 Screencast-O-Matic is a powerful recorder that works on both the chrome tab and desktop. With the best use of it, users are able to capture any content on YouTube effortlessly. The process is simple, just open your YouTube vides and start recording, after recording, users can trim the videos and add stock music or captions to their recordings and finally upload them to YouTube.
The paid version of Screencast-O-Matic allows users to annotate their recordings as well as to pan and zoom to capture the most important area of their screens. The only thing that is confusing is its overlays' arrangements. Now, follow this thorough Screencast-O-Matic tutorial and all the information on this software will reveal itself.
Key features of Screen-O-Matic:
Screenshot tool: Take a screenshot of your current screen.
Annotations: Add arrows, lines and shapes, and images. Change colors, sizes, and fonts of your videos, highlight areas and add blurs.
Editor: Speed up and slow down any section of your video. Cut unwanted fragments of your footages.
Max Recording Time – The maximum time to record is 15 minutes. Upgrade to enjoy no limitation on recording time.
Watermark – The free version adds a watermark to your video, upgrade your license to remove the watermark. (>> Screen recorder without the watermark)
Size – You can adjust your recording frame with preset sizes (480p, 720p, Active Window, or Full Screen) or you can adjust it by dragging the corners and sides of the frame.
Narration – The app will detect audio sources connected to your computer.
Computer Audio (System sound) – This recorder will only capture narration. To capture computer audio requires an upgrade to its Deluxe plan.
Captions (Subtitles) – You have the ability to add your own captions to your videos. By clicking on CC, you can choose to add your own captions by uploading a captions file. If you pay for a license of the software, you can use speech-to-text or type in your own using 'blank captions'.
Save as a Video File – You can save your recording as MP4, AVI, or FLV video file.
Conclusion
The post includes 3 desirable YouTube recording software for you. You may get inspired by the issued features and specs above and choose the right recorder of your own.
Related Articles
Unable to download YouTube videos
YouTube converter for windows and Mac
Record gaming videos for YouTube
YouTube mp3 recorder
How to record YouTube on Mac