Looking for a more user-friendly screen recording software than OBS? Here is the tutorial about the 5 best OBS Studio alternatives in 2022.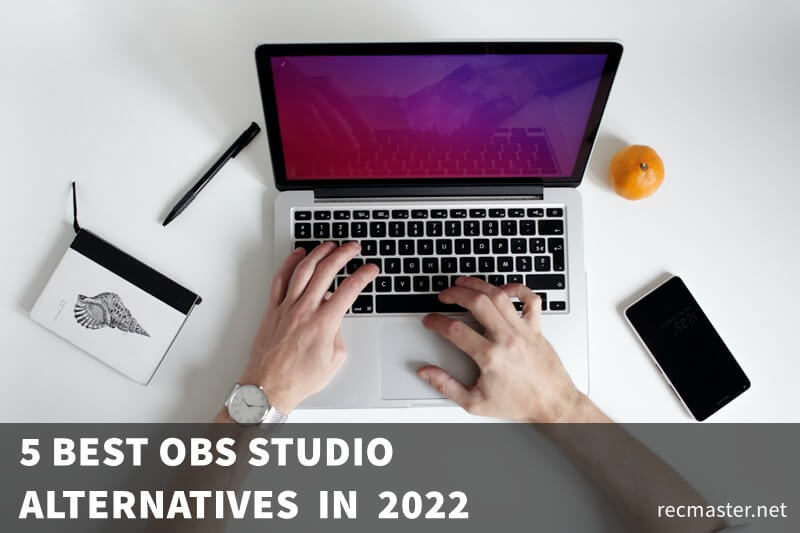 If you are a gamer or you like to interact with your audience via live streaming, then you should have heard of OBS. OBS Studio was one of the first full-featured game capture software.You can use it for free to record your entire screen, webcam, audio, etc. Not only that but this open-source software can also be used for live streaming and works very well.
However, OBS is a bit difficult for beginners due to its complex user interface. Fortunately, here are a few alternatives. This essential article will show you the 5 best OBS Studio alternatives in 2022.
5 Best OBS Studio Alternatives for Recording
Top 1. RecMaster [Hot]
Compatibility: Windows and macOS

RecMaster has a simple and intuitive user main interface that is very beginner-friendly.It is one of the easy-to-use alternatives to OBS Studio. With this screen recording software, you can capture your screen in various ways, including full screen, partial screen, etc. Additionally, it is a reliable audio recorder that allows you to easily capture system sounds or microphones.
What makes it even more thoughtful than OBS is that this all-in-one screen recording tool also offers a video editor. This means that you can do some basic editing of your video in this screen recording software to make it more detailed and professional.
Key Features:
Record microphone and system sound simultaneously or separately
Set personal watermark and add cursor effects
Take a screenshot as you like
Scheduled recording, Segmented recording, and Auto-record
Top 2. Bandicam
Compatibility: Windows
Bandicam is a game recording software for Windows only. People choose it because this recording tool can record in Ultra HD resolution, up to 120 frames per second, which is pretty much the best quality you can achieve at the moment.However, some users have reported some lag when starting and stopping video recording with Bandicam.
Like OBS, it does not offer any editing tools. If you want to make your recorded videos perfect, then you can download Bandicut, an editing software from the same manufacturer as Bandicam.
Top 3. Camtasia
Compatibility: Windows and macOS

Camtasia is one of the most expensive screen capture and recording software. It is also one of the best OBS Studio alternatives. As an all-in-one video recording software, it offers a full set of editing options.You can use it to create almost perfect videos. This screen recording software is pricey, but that doesn't stop it from being the best software in the industry.
Many professional video creators are happy with Camtasia. This is the best choice if you need powerful editing software as well as a capturing tool.
Top 4. CamStudio
Compatibility: Windows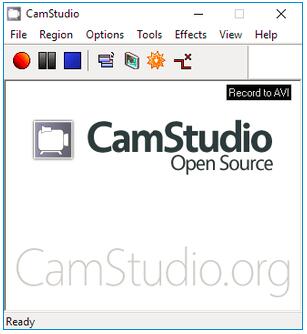 Similar to OBS Studio, CamStudio is also a free open-source screenshot program.That's why we list it as one of the best OBS Studio alternatives. You can use it to record any screen and audio activity on your computer.CamStudio also allows you to easily add screen captions and overlay your webcam video on top of whatever else you are recording. Because it uses its lossless codec, it can produce clear videos with small file sizes.However, it should be noted that it is only available for Windows. if you wish to use some advanced features like setting watermarks, automatic recording, etc., then the paid software is a better choice.
Top 5. ShareX
Compatibility: Windows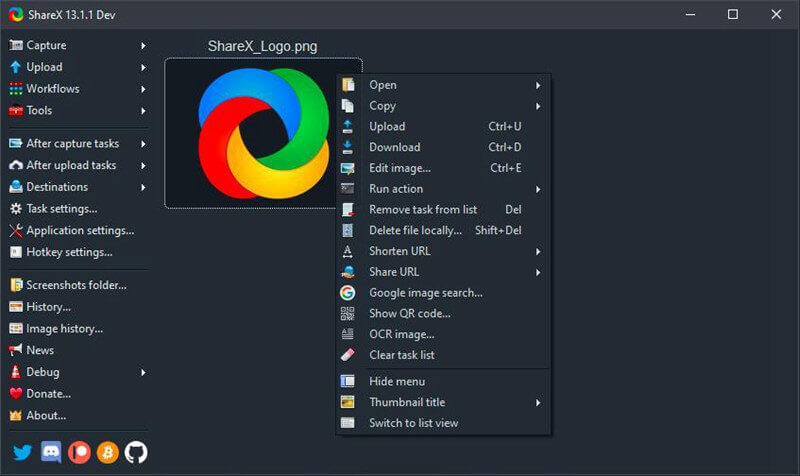 ShareX is a free, open-source, and ad-free tool. It is only available for Windows users.There are several screen recording methods available, including full screen, window, custom area, and active window. In addition to that, you can set a timer to capture the screen and decide whether to capture the cursor or not.A unique feature of this software is scroll capture, which allows you to capture the screen as you scroll down the page.
Who is it best suited for? Windows users who want a simple, easy-to-use free OBS alternative, of course.
FAQs about OBS Studio alternatives
Is OBS the best recording software?
YES, OBS is the best free and open-source software. You can use it to record your computer screen, sound, and microphone.However, due to its limitations and its complex user interface, there are several tools that are simpler to use than OBS such as RecMaster, an all-in-one screen recorder with a video editor.
What is the best streaming software for YouTube?
Open Broadcaster Software (OBS) is the best choice. Besides OBS Studio, XSplit and Streamlabs are also good choices.
Which is better OBS or Streamlabs?
OBS would be a better choice. Because Streamlabs was built on top of the OBS code, it has a lot of extra features that most streamers don't need.
Conclusion: How to pick the best OBS Studio alternatives for you
OBS Studio is a very popular application among game lovers and online streamers. There are many OBS alternatives in the software market, and this guide picks the 5 best OBS Studio alternatives for you in 2022.
Among them, RecMaster is the best alternative to OBS because this simple screen recording software can help you record screen, webcam, and audio at the same time.You can also use the built-in editing tools to make your videos even better.