This guide is about the 5 best Screencast-O-Matic alternatives and competitors.
Screencast-O-Matic is a professional screen recording and video editing tool. It allows you to easily record your entire desktop or part of the screen and provides feature-rich editing tools. You can use it to crop, mix and match videos from different sources, add background music, edit screenshots, and even automatically recognize subtitles. But it's more expensive than some screen recording software that has similar features and doesn't have auto-record, watermark features, etc. In this guide, we have collected the 5 best Screencast-O-Matic alternatives and competitors for you. They also support Windows or macOS, and in some places even better.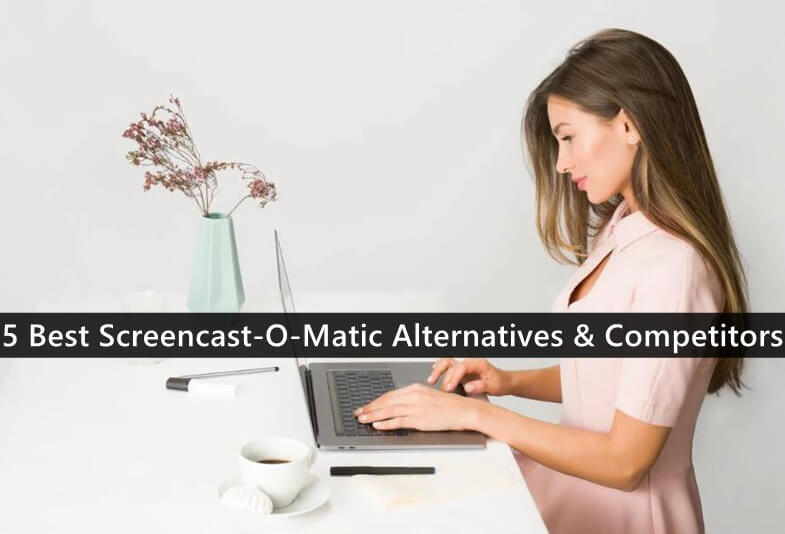 In the table below, we have compiled some basic information about these 5 best Screencast-O-Matic alternatives which include compatibility, recording features, video output formats, and editing features.
| | | | | |
| --- | --- | --- | --- | --- |
|   | Compatibility | Recording Features | Video Output | Editing Features |
| RecMaster | Windows/Mac | ★★★★☆ | MP4,AVI,FLV,GIF | √ |
| Bandicam | Windows | ★★★★☆ | AVI, MP4 | × |
| Camtasia | Windows/Mac | ★★★☆☆ | MP4, WMV, AVI, GIF, M4A | √ |
| OBS | Windows/Mac/Linux | ★★★★☆ | MKV, MP4 | × |
| CamStudio | Windows | ★★★☆☆ | AVI | × |
5 Best Screencast-O-Matic Alternatives & Competitors
Keep reading the detailed introduction to pick out the suitable screen recording software for you.
1. One of the Best Screencast-O-Matic Alternatives: RecMaster

RecMaster is one of the best alternatives to Screencast-O-Matic. It is also an all-in-one screen recorder and video editor. This screen recording tool not only helps you to freely record any area on your screen, capture audio, and record webcam, but it also allows you to take screenshots on your computer. You can use it to record online meetings, make employee coaching videos, record exciting game sessions, and more.
What makes it a powerful competitor to Screencast-O-Matic is that it also has a built-in video editing tool that can make your videos more beautiful and professional. You can easily trim, cut, merge, add subtitles, remove the logo, and so on.
Key features of the best Screencast-O-Matic alternative RecMaster:
Record the entire desktop or part of the screen flexibly.
Record screen, system sound, microphone, and webcam simultaneously or separately.
Support for auto-recording, segmented recording, and schedule recording.
Program-Window mode: Interference-free recording.
Built-in basic video editing tool.
Show real-time keystrokes and mouse-click.
2. Bandicam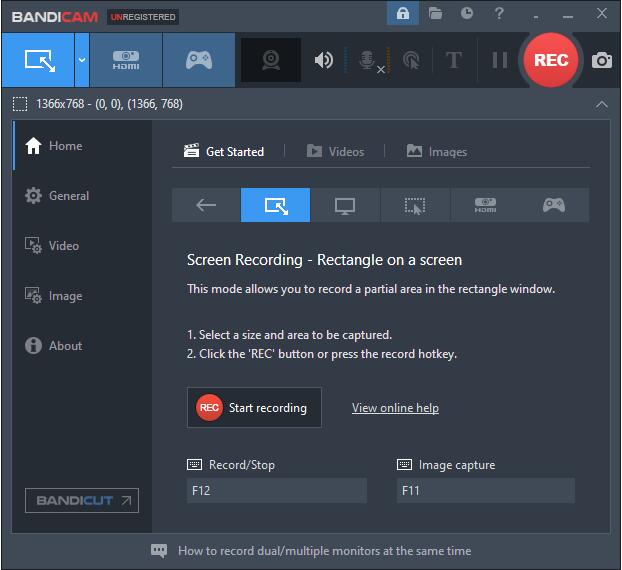 Bandicam is one of the most popular screen recording software in the software market today. It allows you to record a certain area of your PC screen or the whole screen. This best alternative will help you to get high-quality videos that are closer to the original. The main purpose of Bandicam for usernames is to record gameplay. It records game videos up to 4K quality and 480 fps. However, the main drawback of this application is that it is only available for Windows and does not have a built-in editing tool. If you want to edit videos, you can download Bandicut, an editing tool from the same manufacturer as Bandicam.
3. Camtasia

More than just a simple screen recorder, Camtasia gives you the tools you need to truly customize and edit your videos. That's why it's one of the best Screencast-O-Matic alternatives. This video recording software supports Windows users and macOS. You can use it to record video with your webcam, and do some editing to make your recordings perfect. The editing tool in Camtasia enables you to edit video and audio separately, manually adjust the screen, camera size, position, and rotation angle, add annotations, add switching effects, sound effects, etc.
This professional tool is expensive, so if you are a professional video creator, then it is good for you.
4. OBS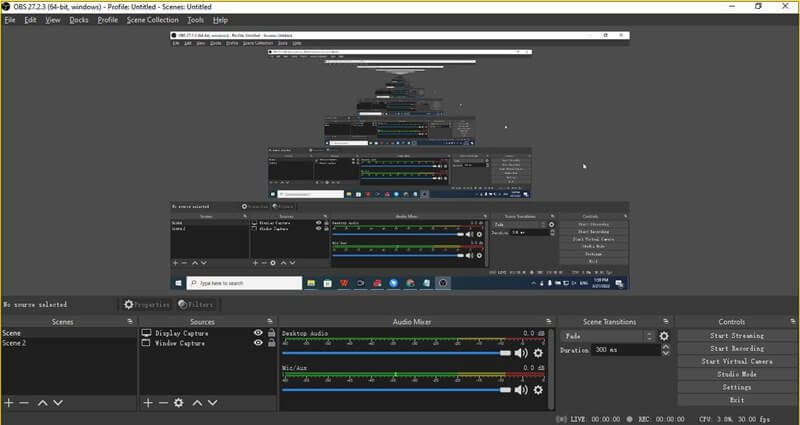 It is an open-source video recorder and supports live streaming. Most people have probably heard of this popular free recording software. This recording tool provides you with high-performance and real-time video and audio capture. Before you start recording, you need to create a scene and add the resources you need to capture. For some computer novices, this has some troubles. You may need to spend some time learning its features. Jump to know how to record with OBS Studio as a beginner on Windows.
5. CamStudio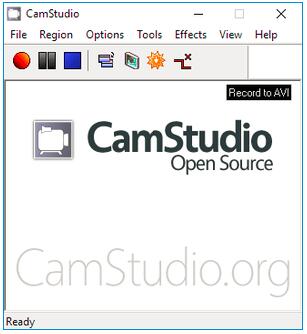 Camstudio is also a nice choice, loaded with many great features. It is a free screen recording software with an easy-to-use main interface and one-click recording option. You can adjust the desired frame rate, video quality, resolution, and video codec. Like other best Screencast-O-Matic alternatives, CamStudio also allows you to capture the whole or only part of your desktop. However, it should be noted that if you are a Mac user, this software is not suitable for you.
Conclusion of the 5 Best Screencast-O-Matic alternatives & competitors
In this article, we have shown you the 5 best Screencast-O-Matic alternatives that are available on both macOS and Windows. You can choose the one that suits you according to your needs and budget. But here we would like to recommend RecMaster. because it is very cost-effective and offers excellent recording and editing features, including support for recording gameplay, desktop, webcam, and microphone. 
Read more?
Top 6 Bandicam Alternatives for Windows & Mac
Top 8 Best Zoom Meeting Recording Software
How to Show Keystrokes While Screen Recording?