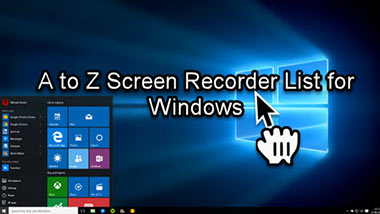 Screen recorders are necessary for onscreen activities capture. It's no exaggeration that screen recording has integrated into all walks of our lives from work to entertainment even study. On pair with people's need, there are tremendous screen recorders with different features. If you want to find a suitable one for you, it will take up your valuable time and energy by trying one by one. So here we make a list of screen recorder for Windows user in sequence of a to z screen recorder.
If you are a beginner user and in dire need of a comprehensive and easy-to-use screen recorder, we suggest you to try RecMaster directly instead of reading the whole page to get the desired one by comparison.

A to Z Screen Recorder #1. ApowerREC
OS: Windows 7/8/10
Type: Commercial
Price: Lifetime purchase at $69.95 for one pc/ one-year license purchase at $ 39.95 for one pc
ApowerREC is a robust screen recorder which enables you to capture screen in a few clicks. Its uncluttered design makes it easier to find out the suitable recording mode. For screen recording, it offers three solutions: Full/ Custom/ Record Game. All of them can combine with audio and webcam to accomplish recording task. The advantage is the whiteboard function to provide a whole new blank area for you to let your creativity go wild. Additionally, it supports multi-choice for output formats: video output (MP4, WMV, AVI, MOV, FLV, etc.) and audio output (MP3, AAC, OGG, WMA, FLAC, etc.)
However, it's a pity that you can't record active window with this tool and some feedbacks complain the low-frame rate playback problem. So if you expect a screen recorder with higher quality, you'd better look for elsewhere.

Key features:
● Multiple recording modes: you can record in full screen, custom area, gameplay.
● Capture video from webcam.
● Auto-split video as the recording time or file size.
● Available for auto-stop, task schedule and annotation.
● Versatile video formats including MP4, WMV, AVI, MOV, FLV, etc.
2. Bandicam
OS: Windows XP (SP3)/Vista/7/8/10
Type: Commercial
Price: 1-PC with $39.95, 2-PC with $59.95
Bandicam is a lightweight screen recorder for Windows that captures anything on your computer with high quality. It comes with three recording sections: Screen recording, Game recording and Device recording. What makes Bandicam distinguishable is the powerful Game recording feature which enables user to capture a game using the DirectX/OpenGL/Vulkan graphics technologies with frame rate up to 480 fps. Additionally, the real-time compression function will help you get a video with smaller size yet excellent quality.
The pity is that Bandicam has no way to edit your recorded video with the internal method. If you want to cut or edit videos, you need to purchase another editor Bandicut.
Key features:
● Support onscreen activities capture with frame rate up to 480 fps.
● Screen/ Game/ Device recording with video format in AVI or MP4.
● Powerful Gameplay capture utility to suit your recording needs.
● Support real-time drawing, compression and Chroma Key.
● Lightweight in data but powerful in functions.
3. Camstudio
OS: Available on Windows XP, Vista and 7
Type: Open source
Price: No price for free
Camstudio is the first open source screen recorder in this a to z screen recorder list. Since it is released as a free software in 2001, it's welcomed by Windows users. It empowers you to capture video or images, record audio from your PC's speaker or a microphone, making it ideal for creating your own software tutorial in MP4, AVI or SWF format, which makes it easy to convert AVI files into flash format free. In addition, Camstudio still equips features including options to highlight the cursor path during a recording session, automatic panning, and the ability to convert video format.
While Camstudio doesn't contain any fancy compressors, file types or ever a video editor at the same time lag of upgrading, it's still a dedicated screen recorder for Windows.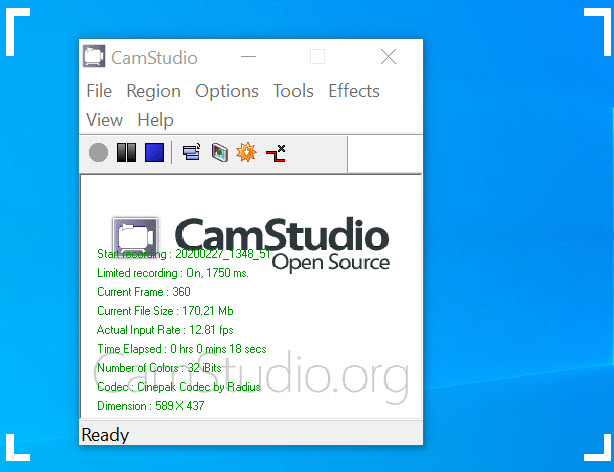 Key features:
● Support full screen, window or fixed region as the target area for video recording.
● The unique feature of SWF helps transform AVI to flash format free.
● Cursor highlight, automatic panning to assist your onscreen recording.
● Record video with sound.
● You can capture video with webcam overlay attached.
4. Ezvid
OS: Windows XP3, 7, 8, 10
Type: Free screen recorder
Price: No need to pay a penny.
Ezvid is a totally free screen recorder for Windows with excellent performance. It promises to be the world's single best solution for making videos which entertain, inform and enchant your viewers. Ezvid includes three recording modes: game recording, capture screen, and record voice. With a clear interface, you can always get the desired recording mode to capture screen videos. Its features are recording in HD, screen capture, instant facecam, screen drawing and speed control. The quite useful Speech Systhesis feature makes amazing computer narration for your computer with a text slide.
It can only record for up to 45 minutes at a stretch and can't hide the recording widget. If these are problems for you, you're better off with a different tool in this a to z screen recorder list. If neither of those are causes for concern, Ezvid is well worth your consideration.
https://cdn-haiwai.recmaster.net/wp-content/uploads/2019/12/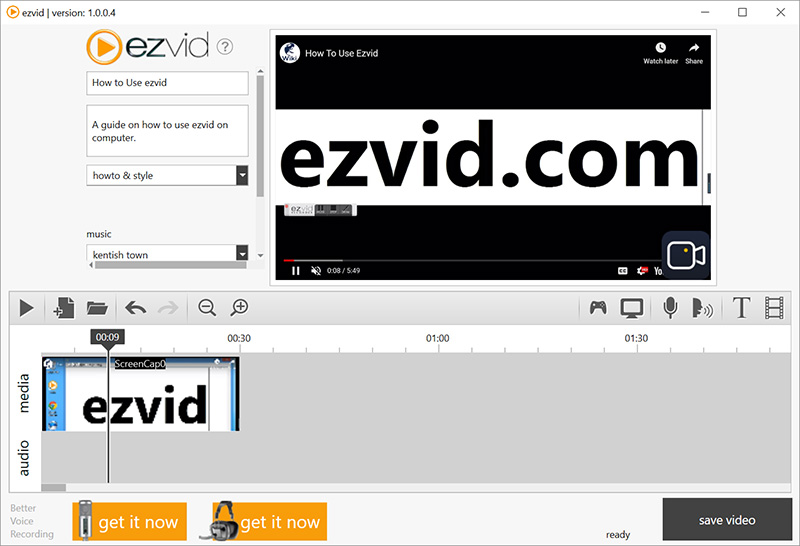 Key features:
● Record screen video with one-click and support YouTube upload.
● A free screen recorder with annotation, watermark, speech systhesis functions.
● Offer built-in editor to split clip, add music and change playback speed of the clip.
● Multiple recording modes for you to choose.
● Handset mode or transparent mode to achieve a better performance.
5. Filmora Scrn
OS: Windows 10/8/7
Type: Commercial
Price: 1 year license with $19.99, lifetime license with $29.99
Filmora scrn, which is crown as one of the best screen recorders for Windows 10, is one piece from WonderShare products. It is capable of capturing and editing events that take place onscreen. It is divided into two main sections: the recorder and the editor. The recorder section is where you can record screen capture videos and audio input with picture-in-picture effect, customized cursor looking, adjustable resolution and frame rate up to 120 fps. The editor covers three main subsections: Assests, Properties and Tracks where you can edit your video length, quality, layout, etc.
While mouse cursor effect is limited, no zoom in/out effect is available, and the effect library isn't huge, Filmora Scrn is tsill a powerful platform for creating content.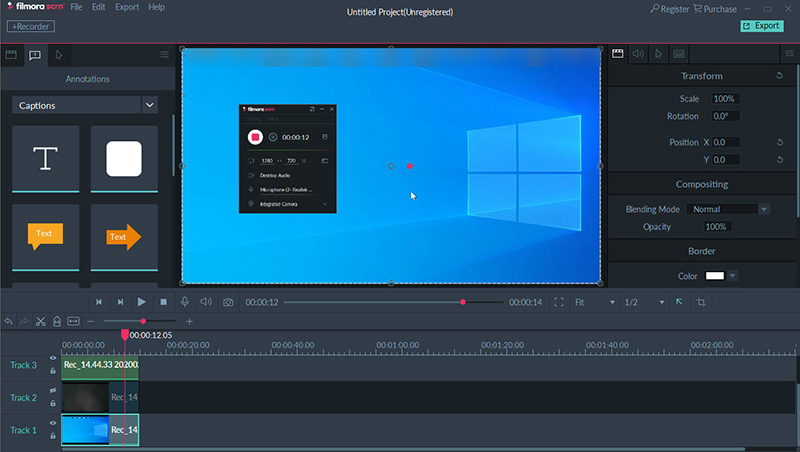 Key features:
● Possible to record full screen, a defined recording area or a target window with audio and webcam at the same time.
● Record high-paced game play up to 120 fps.
● Edit video with basic video editing tools such as cut, crop video, scale video and add annotations, text, overlays.
● Save and edit screen recording, webcam and audio in different tracks for further editing.
● User-friendly interface and simple-to-make operations.
6. Jing
OS: Window 7/8/10
Type: Free
Price: Cost no money
Jing now named TechSmith Capture is committed to make it easy for anyone to easily created share images and videos. It's a lightweight screen capture program allowing users to record videos or images from their desktop. It supports new, modernized video capture including longer video recording webcam and system audio recording in only MP4 format. Besides, you can take advantage of the screenshot feature to take an image of your desktop. After recording, you can share to your Screencast or TechSmith Knowmia account.
To be honest, it's not a professional screen recorder with powerful functions and you have no privilege to make any personalized settings. But if you merely need a quick screencast, you can give it a try.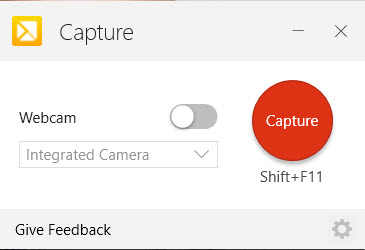 Key features:
● Available to capture video with system sound.
● Support screenshot functions.
● You can share video to your Screencast account with your friends, family or colleagues.
● One-click operation to start a quick screen capture.
● Record video in the mainstreaming MP4 format.
7. Loom
OS: Windows 10/8/7
Type: Plug-in of Chrome
Price: No need to pay for the Chrome extension version.
Loom is an extension of Chrome browser yet with wonderful performance. Once you're accessible to Chrome, there is no limit to utilize this tool for screen capture. It comes with three choices: Screen & Cam, Screen Only and Cam Only. The differences of these modes are implied by its name. With this tool, you can record desktop or tab with webcam or not. The strength is that there is no limit on the number and length of videos. Like other screen recorders, Loom also supports easy editing function to trim your videos, add calls-to-action and custom thumbnails.
Although it lacks useful features like simultaneous recording with system and microphone sound,mouse effect and real-time drawing, it's a nice choice without downloading any software to your local drive.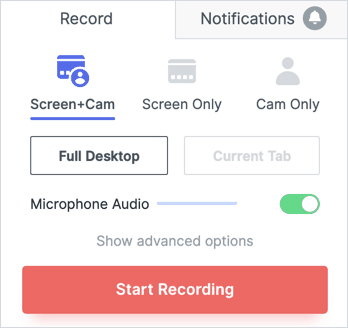 Key features:
● Competent for desktop and window screen capture with system sound or microphone.
● Easy-to-make editing functions to polish your videos.
● Convenient video sharing via unique links.
● No limit on the number and length of videos.
● Accessible for all Chrome browser users.
8.  Movavi Screen Recorder
OS: Window 10/8/7
Type: Commercial
Price: Screen recorder for $39.95, Screen recorder with powerful editor for $64.95.
Movavi Screen Recorder is a solid screen capture tool which has a built-in editor. It can be used in diverse situations including video tutorials, gameplay capture, and any important moments appearing on your computer screen. You are allowed to take screenshots or make a screen video recording. As for screen recording, you can set the resolution in full screen or any desired area with webcam and microphone. It has versatile video formats for you to choose: MP4, GIF, AVI, MOV, MP3 and MKV. Moreover, it has advanced tools such as video stabilization, slow motion and green screen effects (chroma) to replace the background with an image.
If you want to record the internal sound during video recording, you have to purchase the full version. Apart from this, Movavi Screen Recorder is an excellent screen recorder for Windows users.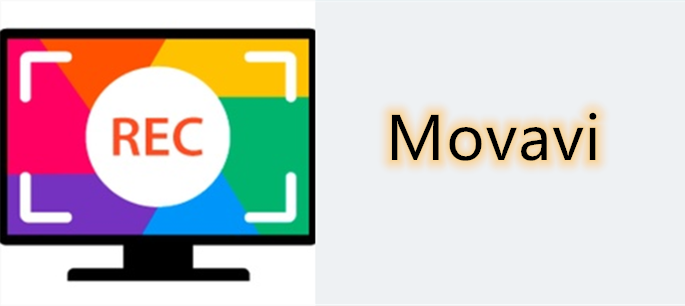 Key features:
● Intuitive interface helps easy recording.
● Able to capture screen activities with webcam and audio.
● Advanced video editor with filters and effects.
● It allows you to publish on YouTube directly from the application.
● Multiple video formats to satisfy different needs.
9. Nimbus
OS: Available for all Chrome browser users
Type: An extension of Chrome browser
Price: Free
Nimbus is another plug-in for Chrome browser with its own advantages. The similarity is to record window tap of Chrome or desktop with webcam and audio. The differences are freely watermark-adding and more options for screenshots including visible part of page, selected area, selected & scroll. With one-click operation, you can easily start recording to show your computer screen with the real-time drawing in MP4 or GIF format.
However, tab sound and microphone can only be captured simultaneously in Tab recording mode. In other situations, you are only able to capture the input voice coming from your microphone.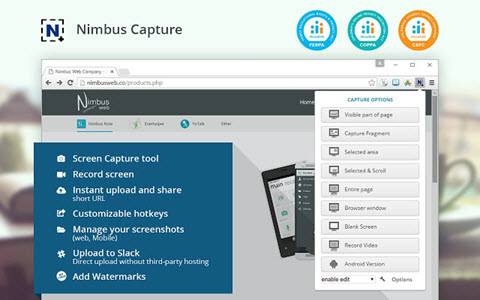 Key features:
● You can record window or tap screen in an easy solution with Nimbus.
● Personalized watermark can be added in all recording modes.
● You can choose the video quality among HD, 4K, Full HD.
● Share videos to social media like YouTube with ease.
● Able to write comments which can be shared with videos.
10. OBS
OS: Windows 10/8.1/8
Type: Open source
Price: free
OBS is the most powerful streaming and recording tool in the free tool list. Its rich functions and mature user-base leave many similar products in the dust. As a comprehensive screen recorder, it can be used to record live streaming, high-paced onscreen movement and other things showing on your screen. It offers audio capture, multi-screen recording, screen recording, full-screen mode, custom-area mode, webcam, game mode, screenshot, picture-in-picture mode to suit your diverse needs. For advanced features such as Scene transition, audio mixer and broadcast video directly to live streaming platforms like YouTube.
The problem is the learning carve which is resulted from the advanced and complicated functions. If you don't mind the learning difficulty and uncertain black screen problem, it's a worthwhile screen recorder.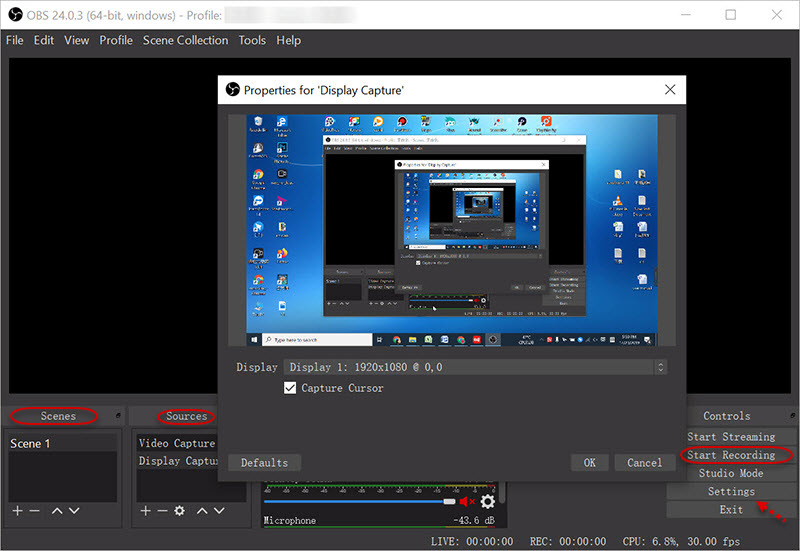 Key features:
● Multiple video sources filters and streamlined settings panel.
● Able to capture full screen or customized area video.
● Capture video from your webcam with narration.
● Advanced features like Scene transition for high-end users.
● Directly stream video to mainstreaming platforms.
11.  RecMaster
OS: Windows 10/8/7
Type: Commercial
Price: 1 year license for $19.95, lifetime license with 2-PC for $29.95
RecMaster is a lightweight yet professional screen recorder for Windows users. Compared with competitors, it has more intuitive interface and useful functions. For screen recording, it provides 5 sections for you to choice: Full screen, custom area, game mode, audio only and webcam. It's so user-friendly that you don't need to read the user manual or how-to guidance to get started. Moreover, the configuration and settingstotally depends on your actual needs for instance format, quality, frame rate, audio source and webam. Considering your demands, it has task schedule, mouse effect, annotation, and built-in editor to make perfect videos. So you can employ this tool to assist your recording task in any situation.

RecMaster only offers basic editing functions including cut and merge but it's enough for the daily recording needs. If you want to edit with professional editor, you can use RecMaster firstly and then apply another editor.

Key features:
● Intuitive interface and user-friendly operation.
● Changeable video format, quality, frame rate and other settings.
● Multiple recording modes to satisfy your different needs.
● Built-in editor to trim or cut any unwanted clips of your video.
● Mouse cursor, task schedule, annotation functions to assist your recording.
12.  Screenrec
OS: Windows 10/8.1/8/7
Type: Free
Price: No need to buy this screen recorder
Screenrec is a simple screen recorder in this a to z screen recorder list but it's still a wonderful one. As a free screen recorder, it promises to provide easy-to-make and convenient service. It's a screen recorder with audio, webcam and screenshot functions. To start a recording, you just need to drag your mouse to the desired area and then release, and then you start a recording. Even you can't make multiple recording options, it can record screen video in HD.
Although screen recording is free, you need to purchase the storage pace above 2 GB.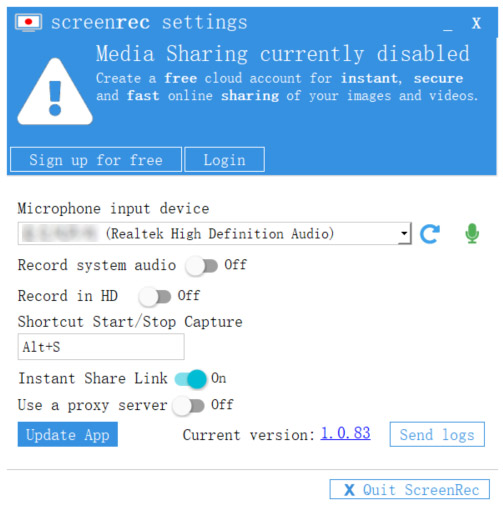 Key features:
● Produce full screen or custom area video.
● Free cloud storage space up to 2 GB.
● Record screen video in HD.
● Capture internal audio as well as microphone.
● Easy operation and free to use.
13. VLC
OS: Runs on all versions of Windows, from Windows XP SP3 to the last version of Windows 10.
Type: Free
Price: No need to pay a penny
Windows users generally treat VLC as a common media player and a few people know the potential uses of VLC player. One of VLC's potential use-cases can be using it as a screen capture/recording tool. As for screen capture, it is competent for desktop and webcam capture. To launch a screen recording, you need to open VLC player >> View >> Advanced Controls >> Media >> Open Capture Device >> Capture Device. In this interface, you can choose DirectShow to capture webcam or desktop to record whole screen. Although there is no way to record in particular region and change default settings, it's still a good choice to do some quick screen recordings when you don't have a screen recorder app to work with.
Key features:
● Produce desktop screen or webcam video.
● A quick screen recording tool equipped with all Windows user.
● Support screen recording with frame rate up to 100 fps.
● Support file output file into OGG, MP3, FLAC or CD format.
● A versatile tool can be used as media player, screen recording and online steramings.
Related Guides: VLC Screen Capture Guide, VLC Record Stream Guide
Conclusion
In this a to z screen recorder list, we've concluded the characteristic of each screen recorder. You can choose one from the recording list based on your actual demands.