Summary: Looking for screen recorder with high quality? This post lists 5 best high quality screen recorders.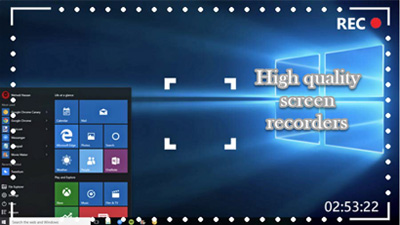 A high-quality screen recorder should enable you to capture a particular region or the entire computer screen, allow you to get a video with audio especially tutorial video, lecture as well as gameplay footage recording and offer you some advanced functions and more personalized settings. Here we've made a list of 5 best high quality screen recorders for you.
1. RecMaster: An Easy-to-use Screen Recorder with High Quality
As a beginner, you need an easy-to-use screen recorder like RecMaster. With one-click solution, it enables you to capture any on-screen displays on your desktop. It's a simple yet efficient tool which can record up to 60 fps with original quality that something you really need in gameplay capture. Besides this, it offers three general video formats to export, which avoid the problem to find compatible platform. Attached like task schedule recording, annotation adding and bundled editor enable you to automate your recording and customize your work. At the same time, it offers you multiple choices of output format, quality and mouse cursor before recording.

Key Features:
● Simple yet intuitive high quality screen recorder.
● Support High/ Standard/ Original video quality with high space up to 60 fps.
● Bundled editor to cut and merge videos.
● No lagging while HD recording.
● Advanced functions like task schedule.
● Able to produce video with 4K.
Cons:
● Task schedule function is not included in free version.
2. OBS Studio: The Best Open Source Screen Recorder with High Quality
When we talk about open source screen recorder, the most recommended one must be OBS Studio. It has excellent options to record HD videos, broadcasting and live streaming. In the Settings interface, you can change the Video/Audio Bit rate, Recording path, and Recording format. It allows you to record a video with 1000000 Kbps or with utmost 320 audio Bit rate. It offers four quality options: same as stream, high quality, indistinguishable quality and lossless quality. Meanwhile, it allows you to record onscreen activities with real-time audio/video mixing, theme selection, video capture and switching between scenes. These options are determined by your real demands.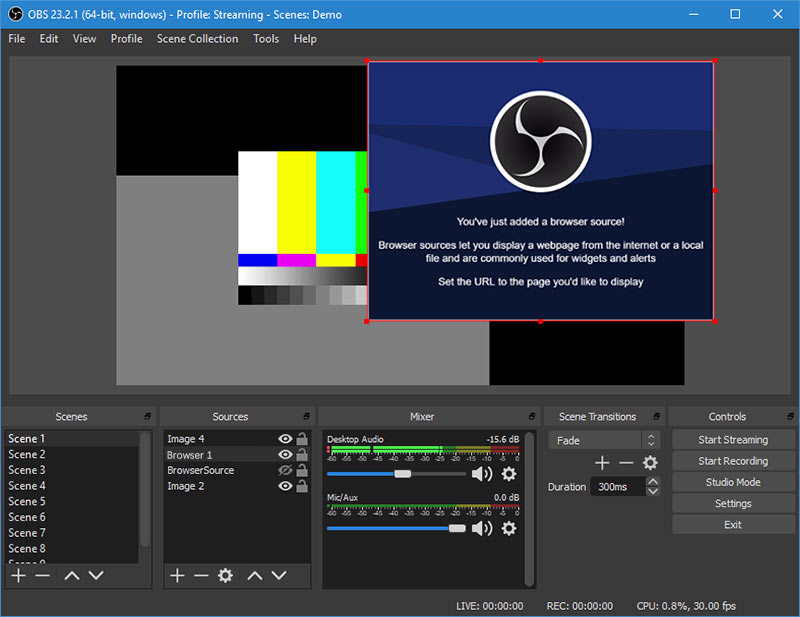 Key Features:
● Support multiple monitors recording at once.
● Available for screencast as well as streaming.
● Customized options with over 20 plug-ins.
● Provide multiple personalized choices.
Cons:
● Difficult for the green hand to use.
● Unavailable for scheduled recording.
● Meager guidance and assistance.
3.  Bandicam: The Powerful Screen Recorder with High Quality
If you're searching for a super screen recorder, Bandicam must be on the list. It has three main recording modes: Screen, Game and Device. At the same time, it supports high space up to 480 fps which is the non-negligible feature. Moreover, you are allowed to customize the audio settings including codec, quality (from 10-100) and frequency (up to 48000HZ) which are unprocurable by many other products. Although it only applies to Windows user, it's no doubt that it provides high quality screen recording with no or little quality loss.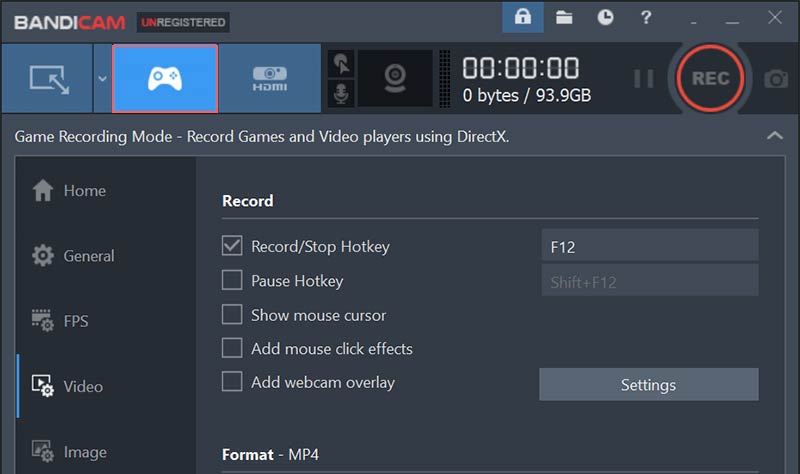 Key Features:
● Higher performance with smaller size.
● You can add real-time annotations to your video.
● Record video up to 480fps.
● Users can mix voices.
Cons:
● Unavailable to Mac users.
● It lacks build-in editor to edit your video.
4. Screencastify: The Best Screen Recorder Plug-in for Chrome with High Quality.
It is unquestionable that Screencastify is the most popular and quality screen recorder add-on for Chrome. No matter what system you use, once you're accessible to Chrome browser you can use this tool even the internet is not connected. Like many browser extensions, it features browser tab, desktop and webcam recording with audio. It allows you to export video file as MP4, audio only and animated GIF. Although many parameters are fixed, it produces the quality higher than general screen recorder. By virtue of concise interface, it's popular among teachers and students.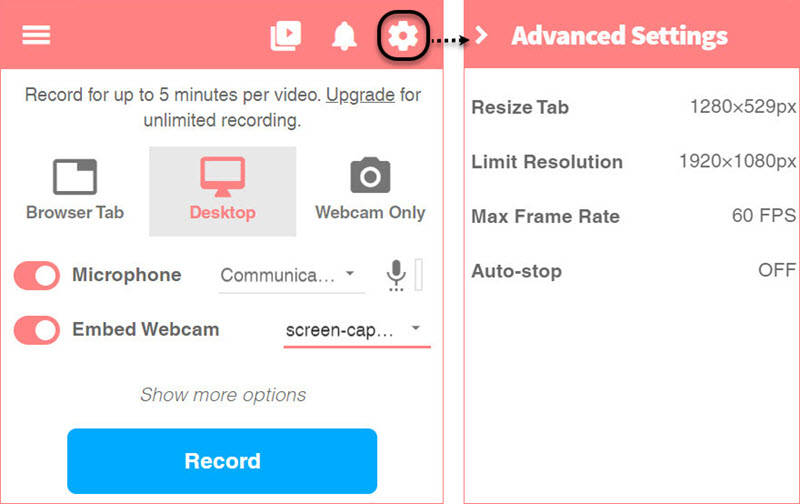 Key Features:
● Support browser tap, desktop and webcam recording with audio.
● You can record your voice and system/ tab sound at the same time.
● Concise interface and simple operation.
Cons:
● You can't record audio only instead it allows you to export the video as audio format.
● Fewer setting options before recording like format, quality, frame rate…
5. Screenrec: The Best Free Screen Recorder with High Quality
With screenshot and screen recording functions, Screenrec is a wonderful screen recorder to carry out basic recording procedures. You can use the fixed settings to produce videos with higher quality than similar products. It enables you to grab screen activities with full screen or particular region in HD. Compared with similar products, it offers real-time upload which means that once you start recording, it begins to save the video in the Gallery. After recording, you can use the private links to share your video to social media.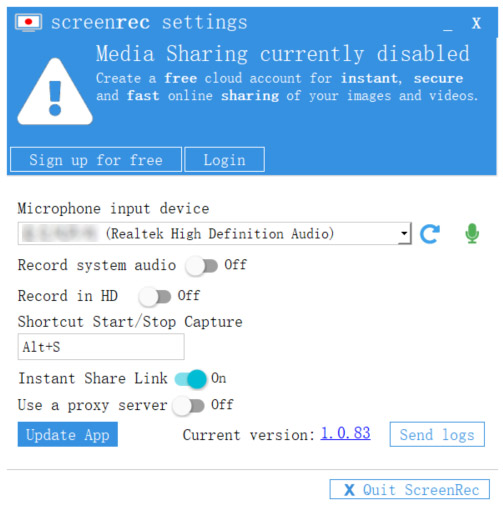 Key Features:
● Full screen and custom area recording are both available in this tool.
● Simple interface with basic operations.
● You can share files through private links.
● It provides 2GB free cloud storage to save your screencast.
Cons:
● You can't insert the webcam to your video.
● Lack of task schedule and annotation functions.
● No choices for video format, quality…
Conclusion
Now you must have a general understanding of these screen recorders. If you require a tool with simple operation and versatile functions, we would like to recommend RecMaster to you. With one-click operation, you will get a high-quality video.