2K resolution indicates a kind of resolution scale that has horizontal pixels of approximately 2,000 pixels and around 1000 for the vertical pixels. In the movie projection industry, Digital Cinema Initiatives makes the most standard 2K resolution as 2048 × 1080 (now 2560 × 1440). It's said that 1080p is also included in the category of 2K. 1080p shares the same vertical resolution as 2K's but its horizontal resolution is smaller. So users normally don't recognize this statement.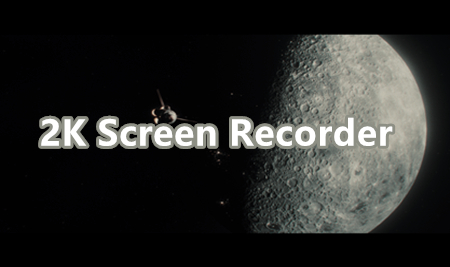 2K resolution delivers crisper performance of movies, TV shows, and gameplay. To save these kinds of videos, a 2K screen recorder is necessary. With proper 2K screen recorder's help, you can record literally any activities on your monitor and produce more premium footage than HD screen recorders do.
However, there is another important fact that you may be aware of if you want to make ideal 2K videos on your PC:
How Create 2K Videos With 2K Screen Recorder?
There are tons of screen recording software that are able to help you produce 2K videos on your screen, among which RecMaster, by dint of its rich features and easy operating modes, is today's recommended 2K screen recorder.
Step 1 – Install the 2K Screen Recorder
Click the buttons below to download RecMaster at your Windows and Mac PCs.
After the installation, finish the preparation work by opening the target videos in advance and stand by.
By the way, if you need to record any plug-in devices like an external webcam or a microphone simultaneously, do check their functionality before recording.
Step 2 – Select a Recording Mode
For Windows users, there are 5 out-of-box recording modes provided to choose from. For 2K video recording, surely the Game Mode, Full Screen, and Custom Mode are three practical ways to head. You choose the suitable one according to your demands and then go to step 3 to leans some tips about the recorder's settings.
BTW, Mac users are not offered with Game Mode yet, and this mode will be added soon in a recent update.
Step 3 – Do Some Settings to Produce High Quality 2K Videos (Exemplify with Windows Version RecMaster)
● Supported video formats: MP4, AVI, or FLV
● Three quality levels: Original, High, Standard
● Available frame rates (fps): 20, 23.976, 24, 25, 29.97, 30, 60 (recommended for high-paced 2K gaming recording) | VFR or CFR
● Webcam: A option for disabling or enabling integrated or external plugged webcam.
● System Sound & Microphone: A place to manage your audio sources.
● Setting Panel: A place to define mouse cursor effects, add customized watermark, and a place to decide the options for the countdown, saving path, hotkeys, auto-start, etc.

Step 4 – Record, Annotate, and Edit (Optional)
When the preparation work for settings, target videos are accomplished, click the 'REC' button to start recording.
During the recording process, you are free to pause, resume, and end your recording process. What's more, you can add annotations to your footage through a drawing panel. Make good use of the brushes, text, and graphics to decorate your 2K videos.
And after the recording, you can cut unwanted segments off your videos with RecMaster's default editor.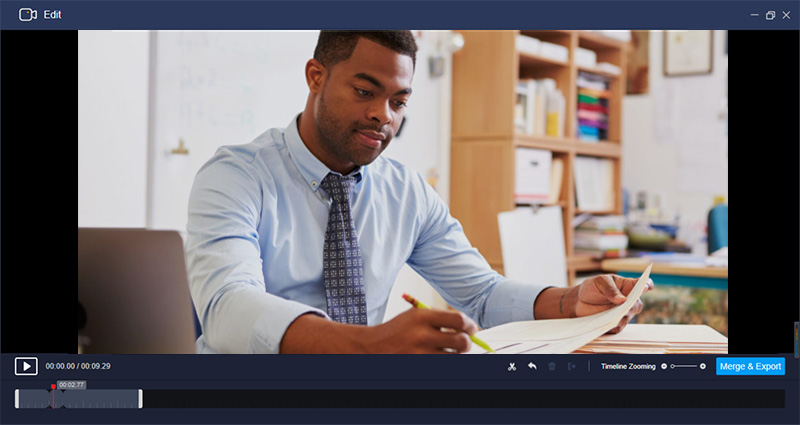 However, there is another important fact that you may be aware of if you want to make ideal 2K videos on your PC:
Only when your computer display is 2048 × 1080 can you take the real 2K video at a crisp clarity. If your device fails to meet the requirement of 2048 × 1080, you can still conduct a 2K screencast on your 1080p screen, but the thing is that your video will end up with poor quality and could definitely not be named as a 2K video.
What's 2K, 4K and 8K?
2K resolution (2048 × 1080 pixels), also known as 1440p, is a term for resolution scale. This spec is higher than 1080p (1920×1080 pixels) and lower than 4k and 8k. 2K resolution is also regarded as QHD (Quad HD) or WQHD (Wide Quad HD) is the designation for a commonly used display resolution of 2560 × 1440 pixels in a 16:9 aspect ratio.
The picture below shows the relation between these parameters. And of course, among all the numbers, the higher, the crisper.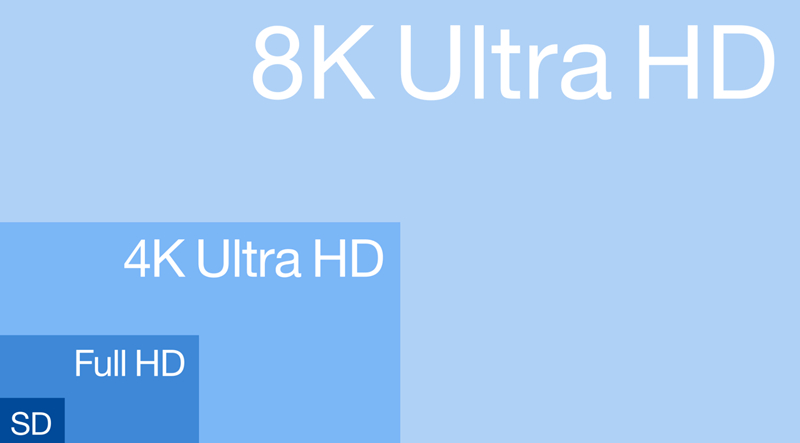 4K resolution indicates a horizontal display resolution of around 4,000 pixels. 4K resolution could involve different pixel combination. The dominant 4K resolution in television and consumer media is 4K UHD (3840 × 2160 pixels) whereas the situation for the movie projection industry is 4096 × 2160 (DCI 4K).
8K resolution indicates an image or display resolution with a horizontal pixel of approximately 8000. 8K UHD (7680 × 4320) is the highest resolution defined in the Rec.
Editor's Word
2K screen recorder helps users to produce videos in Full 2K resolution. This passage's recommendation is RecMaster – an awesome desktop screen recorder that provide users to record 2K, 4K and even 8K all effortlessly, but the premise is that users' PC monitor should be the same specs in the first place.