This guide will show you how to record stock trades on your computer easily.
The stock market is huge and complex, as there are thousands of pieces of data in constant flux. If you are invested in stocks, then you will definitely want to track the progress, which will help you make the right judgments about your next move, which will lead to high returns. If you are not able to follow the stock trading market every moment, you can use some reliable tools to record stock trades. In this guide, we will show you how to record stock trades on your computer easily and conveniently. Let's take a look at it and start to create your trading journal!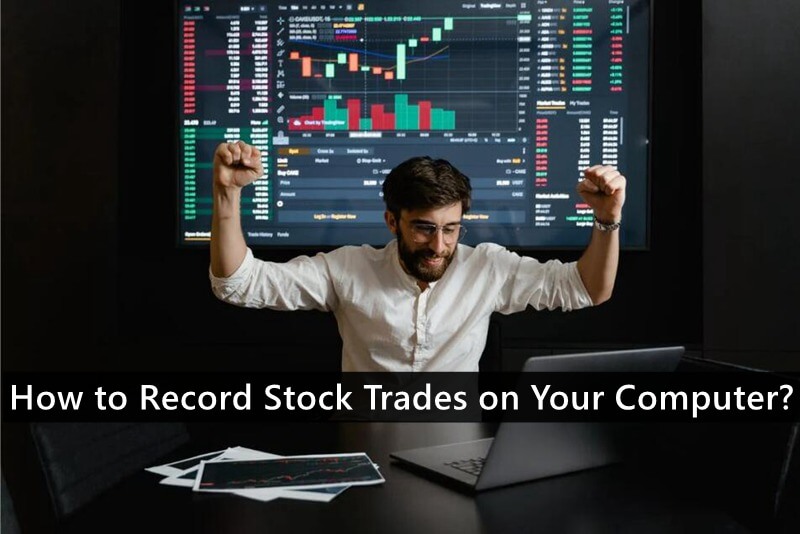 Why do we need to record stock trades?
There are many advantages to recording stock trades, including monitoring stock market dynamics, helping you analyze stock patterns,  reducing losses, and increasing gains.
Monitor stock market dynamics: If you can't follow the stock market regularly, but don't want to miss important dynamic information, monitoring it on your computer is a good option.
Analyze the regularity of the stock market: You can observe and analyze the patterns of the stocks you buy by recording market dynamics over time. This is necessary for professional investors.
Reduce losses and increase gains: You can choose to buy or sell each stock by watching back the recorded stock trading video, thus reducing your losses and increasing your gains.
How to record stock trades with RecMaster?
Put into mind that you should always treat your trading as a business, not a casino where you can gamble. To record stock trades on your computer, all you need is a reliable screen recorder. RecMaster is one of the best screen recording software. It allows you to record your entire computer screen or part of your desktop smoothly. You can also record your trading journal by using this tool. Below we will show you how to record stock markets in Windows with RecMaster. You can get this capturing tool by clicking on the buttons below. It's lightweight software, so you don't have to worry about it taking up too much of your computer memory.
Key features of RecMaster:
Record full screen or custom area, also support for multi-screen recording
Add real-time annotations such as text, number, arrow, and more
Add time watermark
Auto recording, segmented recording, and scheduled recording
A built-in video editor to edit recorded videos
Step 1: Launch the screen recorder and choose a recording mode
To record the online trading, you need to launch RecMaster and choose the recording mode you need. This thoughtful software provides users with seven different recording modes. To record stock trades, we usually choose these modes below.
Full Screen: This is one of the most common recording modes that people use and everything that happens on your computer desktop will be captured.
Custom Area: By using this mode, you can select any part of your screen to be recorded.
Program Window: This is an amazing mode. It helps to record operations on a specific program window. You are able to use other programs in the meanwhile without disturbing the recording task. Know more about how to use Program Window mode.

Step 2: Confirm the stock trades recording settings
When you have chosen the recording mode you need, you can confirm the recording settings before starting. Here we choose the Full-Screen mode as an example. RecMaster enables you to record the system sound, microphone sound, and webcam easily. You can choose according to your needs.

Tip: If you want to have a real-time display on your stock trading video, you can set a time watermark for it before you start recording. Just go to Menu>> Settings>> Advanced>> Watermark, and choose Time. RecMaster allows you to choose the display format, font, color, shadow, transparency, and position.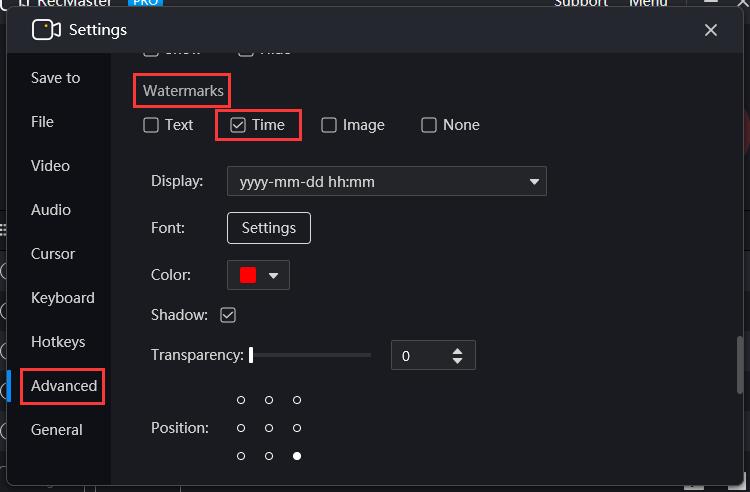 Step 3: Start to record stock trades
When you are ready for the capturing, you can open the stock markets page and press the REC button to start the recording. RecMaster also allows you to use hotkeys, so you can type the Alt key + 1 to start.
Step 4: Pause/stop the capturing in the video recording software
After a three-second countdown, the capturing will start automatically. During the record, you can open the main interface of RecMaster and you will see the recording time and the size of the video file. If you need to record stock trades for a long time, remember to leave enough space for the video. The recording will STOP automatically when there is not enough space. You can press the blue button and the red button to pause or end the recording.

Step 5: Rewatch or edit the recordings
When you finish the recording, the recorded online trading video will be saved in the recording list. You can rename, play, edit, locate, and share it via Google Drive and YouTube.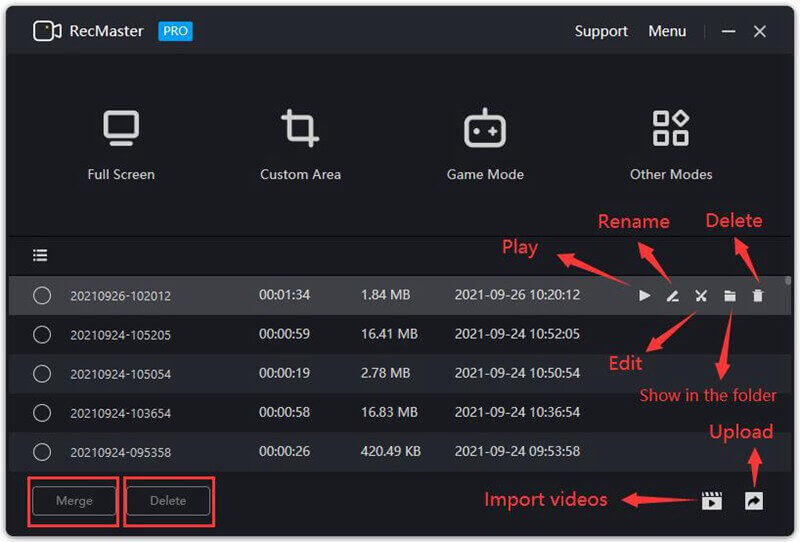 The end
Recording stock trades will not be guaranteed to make you profitable, but it can help you get more detailed information about stock dynamics. The recorded video enables you to analyze stock patterns, reduce losses, and increase gains. In this guide, we have shown you how to record stock trades with RecMaster on your computer step by step. Get this powerful screen recorder and start to make your trading journal.
Editor's recommendations
How to Record Online Courses for Udemy?
How to Use Screen Capture for Technical Support?