There are a lot of features that gamers mesmerized about Plays.TV, no matter its full-session recording ability, the bookmarking function to stamp the timeline when there are deaths or assists in a match (navigation system), automatic recording or the capability to stitching gameplay clips with its editor, etc.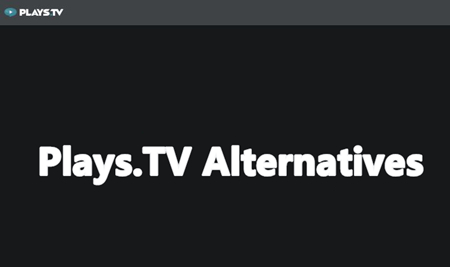 The great software's fading away is a pitiful loss. Gamers may temporarily struggle to find a similar tool, especially league of legends and call of duty users. This passage writes to tells viewers some great Plays.TV alternatives.
Different game recorders boast of different features. The recorders recommended today may not as powerful as Plays.TV does, but they all possess a similar function that Plays.TV owns.
The First Plays.TV Alternative – Medal.TV [Bookmarking and Clips Stitching]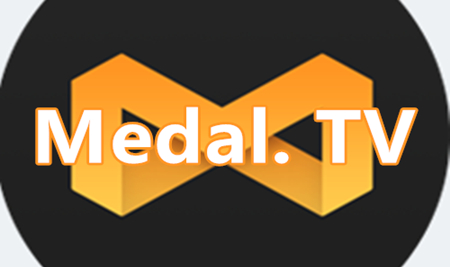 Medal.TV picks up the functions of bookmarking and clip stitching once Plays.TV announced its quitting market.
Yet things turn out that Medal.TV used to be way less influential compared with what it is right now. For a long time, it was a recorder that focuses on game clips rather than a whole session video, which makes it way less popular than Plays.TV. But the situation embraces drastic changes when Plays.TV breakdown and Medal.TV stemmed its strange by taking in all the advantages that Plays.TV used to possess.
Right now this is a powerful recorder that allows its users to record full matches, bookmark the moments of in-game deaths, and assists in LOL gameplay, Stitch clips together and automatically capture users' highlight moments.
Problem:
About 10-15 FPS drop while recording.
Quality loss in the process of output videos.
Sometimes the clips could be choppy, slow.
The Second Plays.TV Alternative – RecMaster [Whole Session Recording, Stable Performance]
RecMaster is a game recorder that provides users with stable performance when recording and lets users record their matches without concerning about time limit.
As a third-party game recorder, it may disappoint users since it is not embedded with features like automatic recording, clip stitching, or any navigation system. But the advantage that distinguishes it from other game recorders is its stable performance when recording games. It is less likely to corrupt or breakdown and it allows users to produce a clip giving no consideration to the length of their videos.
• How to record games with RecMaster?
1. Download RecMaster and install it.
2. Open RecMaster and Select the Game Mode. This recording mode supports DirectX games 8-11, no matter 2d or d games can be recorded3. However, higher DirectX games (DirectX 12) could be recorded by Full-Screen mode, the performance wouldn't be that satisfying though.

3. Tweak the settings. To make your game clips fluent and lag-prevented, you should set FPS at 60. Video quality should be set at Original, the highest quality RecMaster is able to deliver.
As for the audio sources, you should turn on the 'system sound' to capture the sounds that come from your games.
If you are a game anchor, the webcam and microphone options could be helpful to show your talking head and voices to your audience.

4. Feel free to add annotations. You can mark your videos while recording. The texts, graphics and arrows are available.

5. When your recording is over, check the footage in the Recording List.
6. Edit your footage. RecMaster provides a simple cutting function for its users.
Nvidia Share [Automatic Recording, Have Little Impact to Games]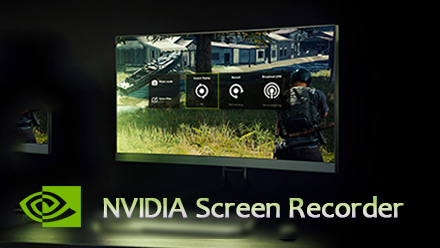 As the title suggests, Nvidia Share's distinctive advantages are its quality. It brings users little impact on their games since it's not CPU-intensive at all.
Nvidia Share, previously known as ShadowPlay, is a bundled utility of Geforce Experience Nvidia Share offers 3 fundamental features for users: Instant Replay, Record, and Broadcast Live. Gamers should pay attention to the first two functions since they could be leveraged as game recorders.
Instant Replay is the functionality to automatically record gameplay in the background with no time limit. Whenever you have some epic or interesting moments to save, you need to press hotkey to save the last 5-min (adjustable) game video locally. Without this action, the cache recording will be replaced by a newly recorded clip.
Manual recording Mode – A better-understandable name for the 'Record' function. With this feature, you can lead a real-time recording and hardware-accelerated encoding. Besides, you can save the video to a local hard disk until you give it to an end.
Limitations:
Short recording length – basically 20 minutes at most for Windows7 users, which ill covers a whole match.
Can't record DirectX 8 games.
GeForce picks your PC OS. If your GeForce video card of desktop or notebook is not competent for that, say GTX 500 series or lower, you may not gain access to the excellence of this recorder.
GeForce lacks some settings and features that many other game recorders possess for functions like game recording, recording formats, edit suites, and scheduled recording –are all unavailable.
Why Is Plays.TV So Hard to Substitute?
Plays.TV was a recorder that focuses only on game recording and as a result, it indeed brought users with many useful functions in a game recording.
1. Automatically record your games
Plays.TV begins to record your games the very instant you open your games. Everything that you attach importance to – be they a webcam, mic sound, mouse clicks – can be captured. The best part of it is that Plays.TV imposes literally no impact on your CPU.
Plays.TV has the special ability to identify the highlight moments in LOL or CS: GO, allowing users to directly share their clips from this software.
2. Editing, sharing, and bookmarking
Plays.TV prepares a simple editor for users to edit their clips.
And you can choose multiple bookmarks to create a highlight in seconds.
Share to Plays.tv and add relevant hashtags to your posts. You are also allowed to share to Reddit, YouTube, Facebook, or Twitter.
3. Stable and sustained Performance
One struggle of every game recorder is the video quality versus the impact on games.
The Plays.tv finds the balance between both sides – it produces high-quality gameplay video and imposes little impact on games.
4. Free software
Plays.tv is a free app, you don't have to pay for it. To me, it is the best part of this game recorder.
Editor's Words
Plays.TV used to provide excellent features for gamers. And to mend up its absence, this passage writes to recommend users three Plays.TV alternatives which respectively bear some functions that Plays.TV used to have. Now we wish you can find the right game recorder after finishing reading this passage.