Have you ever needed to record your screen to show a demo of your software, give someone a skill-related tutorial or create a screen video for an online course? Screen recording software for tutorial is perfect to accomplish this goal. Generally, screen recording software includes tools to capture all or portions of your screen in high definition and allows you to easily edit, add information such as text or audio, add interactive buttons and lots more.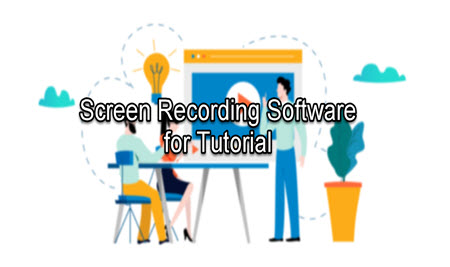 Then how to choose one suitable screen recorder in order that you can record video tutorial on your computer effectively? Is mature skill in operating a screen recording application necessary or not? You may have hundreds of doubts when you are going to select one screen recording application. We believe after reading this post which recommends the easiest screen recorder for tutorial, your anxiety and doubts won't exist anymore.
RecMaster- The Easiest Screen Recording Software for Tutorial
RecMaster, a simple and user-friendly screen recording application, strengthens in tutorial, training video and online course video producing. Equipped basic recording functions and a fundamental editor, it's generally crowned as the best training screen recording program for novice. Moreover, it has high compatibility characteristic so that you can use this tool in multiple situations.
Necessary features offered by RecMaster for tutorial video making:
● Audio source option: As a screen recorder with audio, RecMaster provides system sound and microphone options as selectable audio source. Thus you can add real-time narration to the tutorial video with background music. Whether to insert audio or not and how to combine the audio source options is determined by your decision.
● Mouse cursor effect: Mouse cursor tool is especially essential for tutorial video making. You can leverage this function to capture mouse click sound, record mouse cursor movements or emphasize the mouse cursor with a small circle. If you want to focus viewer's attention on, directly use this tool.
● Webcam: Camera is an important element if you want to make the video more reliable and trustworthy. RecMaster allows you to directly capture video from your in-built camera or create video with picture-in-picture effect which usually shows your facial emotions simultaneously.
● Annotation tool: Annotation tool is a core tool to make productive tutorial videos. Brush, circle, line, arrow, text can be free added to your tutorial video. By virtue of the annotation tool in screen recording, you'll more likely to produce well-structured video.
● In-built editor: Editing is must-do step for a concise tutorial video. It's possible that you record some unwanted clips or repeated moments by mistake during recording. If the screen recorder lacks editing function, you may need to re-record or look around in some other way. But with this all-in-one screen recorder, you can directly cut and merger wasted moments.
How to Record Tutorial Video with This Screen Recording Software
Step 1: Download and install the simple screen recording software for tutorial. Follow the wizard to make sure that you've successfully launched this tool.
Step 2: Set recording mode. Full screen and custom area modes are two widely used recording modes to show onscreen activities with whole computer screen or any designated area. Webcam allows you to directly grab tutorial content from your facecam, which adapts to narration-oriented tutorial video. Here we make Full screen as an example and you can also choose with ease.

Step 3: Set your video involved parameter. To get a video with voice, you need to at least turn on the microphone or system sound button. Similarly, if you have requirement on video quality, format, frame rate, do the proper configuration according to your actual needs. Mouse cursor section exists in the settings interface for you to select.

Step 4: Before simply clicking the REC button to start, you're suggested to write a general content outline so that your whole structure looks more organized. The annotation tool will appear along with the time floating bar in the top-right corner.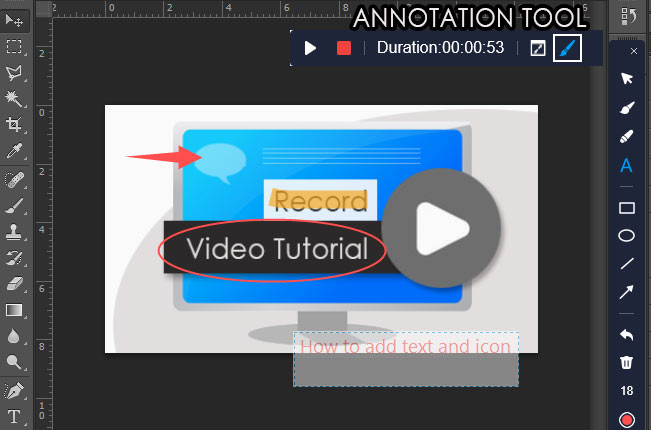 Step 5: When everything is captured, you need to click the Stop menu and then review the video file to check any mistakes. For the new-user of RecMaster, you will instantly move to the Recording List where you can edit the file.
RecMaster also provides one-click upload function to YouTube and Google Drive. If you're making tutorial videos for YouTube, this function is helpful to you.
Conclusion
This article talks about the easiest screen recording software for tutorial making. If you do look for a simple yet high-performance ratio screen recorder, then RecMaster is the exact on you wanted.