Watching online training is a very popular way of learning nowadays. It is mainly divided into two forms: live and recorded videos. Due to the new crown epidemic, many people now watch online lectures But most of them are live courses, so you can't watch the online training sessions when the video playback is over, or a session has expired. And you can't watch online training sessions without the internet. All you need is reliable screen recording software to help you solve the problem. You can record training sessions online to learn when you are free or watch it repeatedly to write down the difficult points. Before we check how to record training sessions online, let us have a clear idea about what we mean by online training sessions.
What is an online training session?
An online training session is a form of instruction that takes place completely on the internet. With the development of technology, people increasingly prefer online communication without leaving home. As long as you have electronic equipment and the Internet, you can have meetings, attend classes, and learn courses. Billions of online training sessions are now hosted every day around the world.
The biggest difference between online training sessions and traditional courses is that online training sessions are hardly restricted by space. You can stay in any place with the internet to watch training videos and learn. Online training sessions are not perfect either. Its disadvantage is that when you don't have time to watch the live broadcast, you will miss it and you may overlook some details when you watch. Don't worry. Now we will show you how to record online training sessions.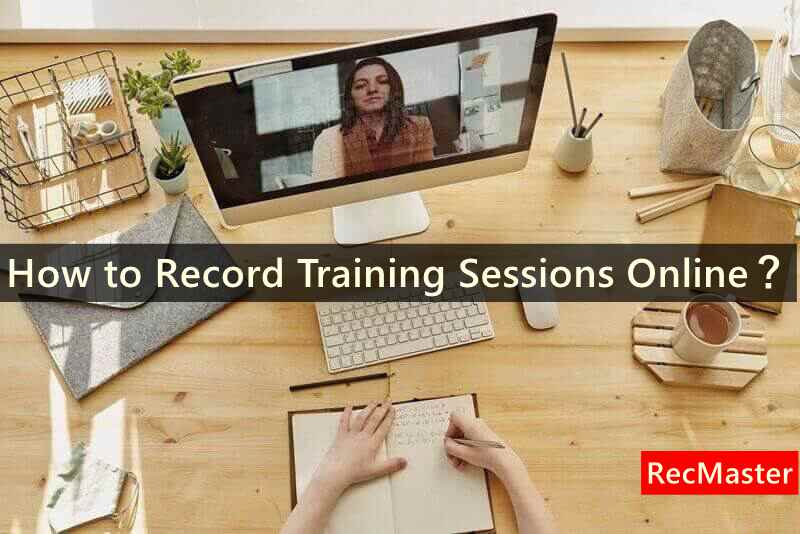 How to record training sessions online with RecMaster?
With a great screen recorder, you don't need complex and expensive educational technology to record your screen. RecMaster is a feature-rich and easy-to-use recording software. You can record online training sessions and watch them when you are free.
For your convenience, we have listed detailed steps, and you can record videos step by step according to this guide.
Pay attention: Before you record an online training session, you'd better get the consent of the video creator. Use it only for personal use, not for commercial use. You can click here for more legal information about screen recording.
Step 1: Choose a recording mode
After you download and install RecMaster, select a suitable recording mode. RecMaster offers seven different modes: Full Screen, Custom Area, Game Mode, Program Window, Follow Cursor, Webcam, and Audio Only. Here we will use the Full-screen mode as an example to show you how to record training sessions online. The Full-screen mode can record everything on your computer screen.
If you are interested in other screen recording modes, please click here for more user guides of RecMaster.

Step 2: Set up the recording settings
Before you start recording, you can check the settings of the system sound and microphone sound. If you do not want to record the microphone sound while recording the training sessions online, you can choose to turn off the microphone.

Step 3: Start video recording
After having the preparation done, it's time for you to record. Hit the big red REC button or use the hotkey Alt + 1, to start capturing. After a three-second countdown, the recording will start automatically.

Step 4: Pause or stop the recording
When you move the cursor to the top of the screen, a floating bar will appear. On the floating bar, you can see the recording time. You can take a screenshot by clicking the button in the shape of a camera. If you want to pause the recording, click the Pause icon or press the Alt key + 1. When you want to end the recording, you just need to click the Stop icon or press the Alt key + 2.

Tip: RecMaster enables you to add annotations during the video recording. Annotations are a great way to draw attention to particular things. Click the pencil icon and the annotation tool will pop up.

Step 5: Edit and share the recorded videos
You now have a copy of the online training session on your local drive. The recorded videos will be automatically saved in the recording list. You are allowed to rename the recorded videos. If you want to make the recorded video more refined, you can click the edit icon to add subtitles to it or cut out unwanted parts. You can also use RecMaster to share videos with friends quickly.
If you want to learn more about editing and sharing videos, please click here.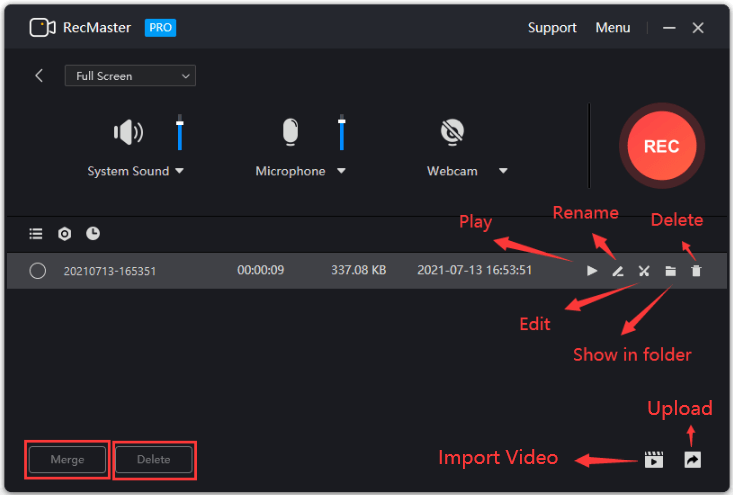 Other features of recording training sessions online
Video format
RecMaster enables you to save recorded videos in different formats: MP4, AVI, FLV, and GIF. You can also set the video resolution, frame rate, encoder, etc. as you like. (Menu>> Settings>> File& Video)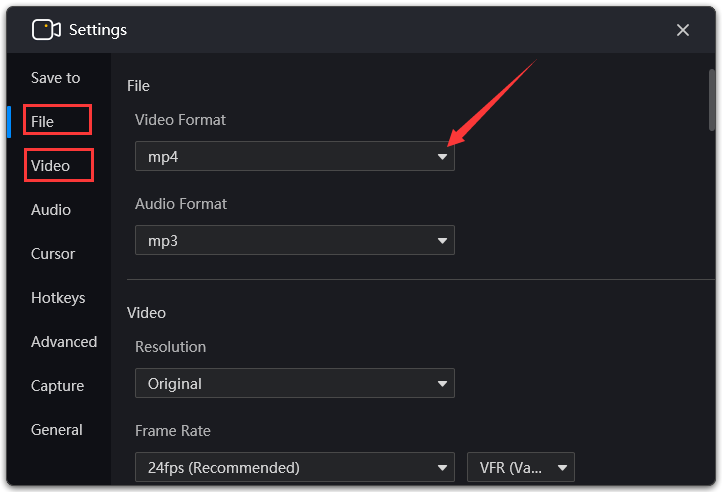 Task schedule
If you don't want to stay in front of the computer while recording, setting the recording task in advance is a great choice for you. You can find the Task Schedule button in the menu, and hit it. On the pop-up window, you can set the start time, end time, and recording mode of each task. The recorded videos will be automatically saved in the recording list.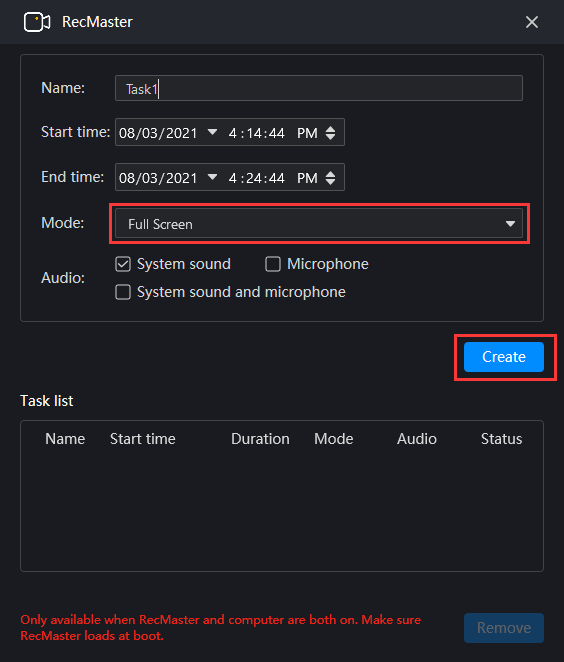 Conclusion
On this page, we have introduced what is an online training session and how to record training sessions online. Online training sessions provide more convenience than face-to-face courses. You can record videos or audio by using RecMaster and save them on your computer for personal use.
Related tutorials
How To Record YouTube Live on Windows 11?
How to Record Webcam Video on Windows 11?