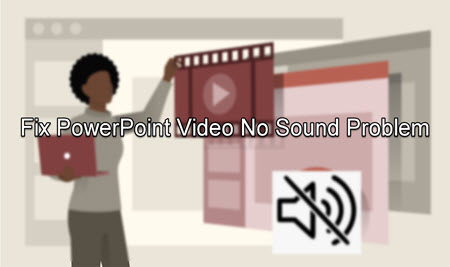 PowerPoint is a good tool for us to organize structure in line and systematically expound our ideas. Creative images, compelling text and special effects catch the eyes of the slideshow audience and a living voice can grab their ears too. That's why many people are trying to make PowerPoint video with narration.
With the demand to make PowerPoint as video rise gradually, Microsoft has embedded this screen recording feature to its product – PowerPoint. However, you may find the dropdown of your recorded file – PowerPoint video no sound. Since it may result from different causes, here we want to discuss the reasons one by one along with efficient solutions.
If you don't want to take chance to solve this problem, you can directly use the best way RecMaster for making PowerPoint video.
The Best Way to Make PowerPoint Video with Audio
RecMaster is our suggestion to record slides on computer. It's competent for presentation video making including Keynote presentation, PowerPoint presentation as well as Google Slides presentation. As a PowerPoint video making tool, it consists webcam, internal/external audio, multiple recording modes and annotation tools that you tend to use in presentation. Moreover, it's highly flexible that you can configurations according to your actual needs. Now let's see how it works to create PowerPoint video.
Step 1: Please click on the links below to download RecMaster and follow the wizard to complete the installation process.
Step 2: Select one recording mode. There are two accessible recording modes to capture screen: Full screen and Custom area. For PowerPoint displayed in whole screen, we recommend the first choice for you. If you only want to show slides in window, you need to apply Custom area mode to circle specific recording area.

Step 3: Set your configuration. Here you need to decide video format, quality, frame rate and input audio source. As general, a setting like mp4@30fps video with original quality and microphone is enough to make an excellent PowerPoint video with sound. When all the preparation is settled down, tab REC to begin recording.

Step 4: Considering that real-time annotation tool is needed in screen recording, RecMaster already embeds this function into the floating bar. Another useful function is mouse cursor effect which enables you to demonstrate the activities of your mouse. With the help of these tools, you can make productive videos.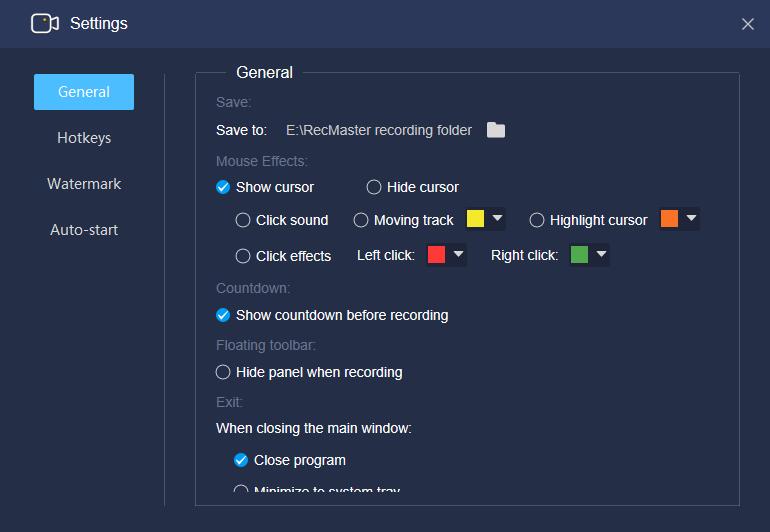 Step 5: To terminate the recording process, you need to tab the red button again. If you need to check and edit the recorded file, directly utilize the in-built editor for cutting and merging.
RecMaster also supports one-click-upload to YouTube and Google Drive.
Ways to Add Audio In a PowerPoint Presentation
There are generally two workarounds to insert audio segment into the PowerPoint video: one is directly screen recording audio in PowerPoint software and the other is inserting any existing audio file from your PC into the PowerPoint slides. Therefore, the phenomenon that PowerPoint screen recording no audio is possibly caused in these two processes and here we want to discuss one by one.
Reasons and Solutions to Fix PowerPoint Video No Sound Problem
Reason 1: If you fall on the first situation that record audio in your PowerPoint application, you may get voiceless PowerPoint video without microphone authorization. Some computer systems like Windows 10 have taken seriously in privacy settings so that many apps may fail to get access permission.
Solution: Go to Settings and then select Privacy. In the left-hand panel, scroll down to App Permission section to click on Microphone. Toggle on the following options: Allow app to access your microphone and Allow desktop app to access your microphone (if you launch PowerPoint directly from your desktop app).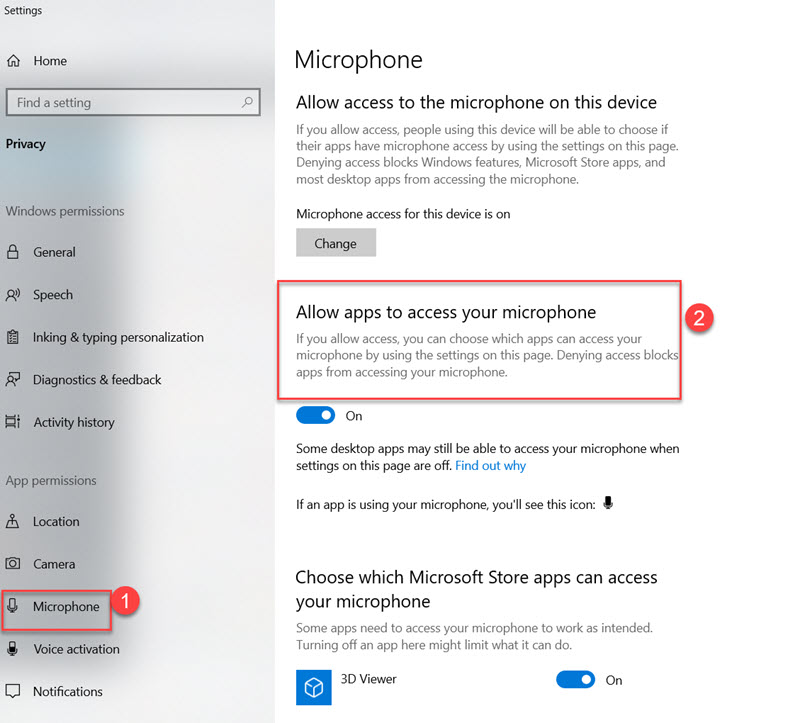 Reason 2: If you have more than one audio recording device connected to your computer, PowerPoint might not know which device to capture audio. Under such circumstance, you are easily to get PowerPoint voiceless video.
Solution: Right-click on the speaker icon in the taskbar to Open Sound settings >> Choose Sound and scroll down to Input >> Click on Manage sound devices. Under Input devices, select the device you want to enable and set as your default device. Additionally, you can hit the Troubleshoot button to find and fix problems with recording sound.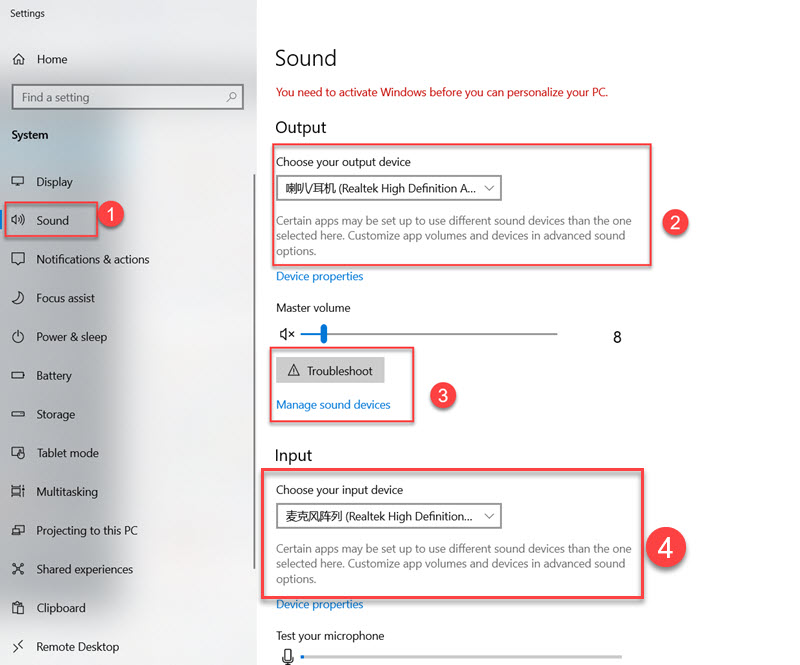 Reason 3: If you are adding audio in the second way (inserting audio file), you may insert wrong even corrupted files by accident. You may hardly know which audio file is supported by Microsoft for making eligible video by adding audio so that you put the unreadable audio format. Moreover, the corrupted file happens due to a bug or defect in your software.
Solution: You need to make sure the compatible audio/video file with Microsoft and detect your computer performance in time. Here we list Microsoft supported audio and file formats.
Video File Formats PowerPoint Supports: Windows Video (.asf/.avi), MP4 Video (.mp4, .m4v, .mov), Movie (.Mpg or .mpeg), Adobe Flash (.swf), and Windows Media Video (.wmv).
Audio File Formats PowerPoint Supports: AIFF Audio (.aiff), AU Audio (.au), MIDI (.mid or .midi), MP3 (.mp3), Windows Audio (.wav), Windows Media Audio (.wma), and Advanced Audio Coding- MPEG – 4- Audio (. m4a, .mp4).
Since there are various other causes of your PowerPoint video containing no sound and we can't list all of them, we recommend you to try the best way to make PowerPoint screen recording with audio.
Conclusion
This article summarizes some reasons and solutions for PowerPoint video no sound problem. If you're looking for a quick and efficient way, you are suggested to use RecMaster for PowerPoint video making.