The Wii U has been a dormant part of the Nintendo hardware lineup, although it is not the paralleled opponent of the more successful Nintendo Switch, it enjoys its firm user base. And thanks to the consistently issued firmware updates, Wii U sees no trend of dying in 2020, or even 2021.
With Wii U, we can obtain the same entertainment as Switch since some most warmly-welcomed games are also available on Wii U – MH ultimat3, Wii Sports Club, Star Fox Zero, Super Smash Bros, the Legend of Zelda.
Speak of Wii U games, their gameplay recording should not be ignored. Gaining gameplay clips from consoles is easy to achieve nowadays. You can use the game recordings to show your spotlight moment, to make tutorials for a certain game, to improve your operations from playback.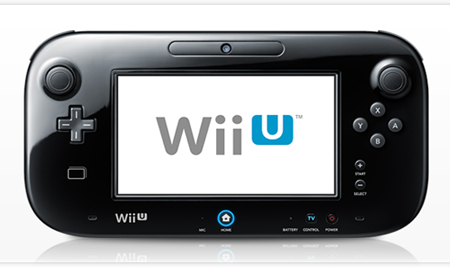 To Record Wii U gameplay is easy if you are familiar with recording Switch Gameplay. If you are not, this passage will offer you an all-around tutorial.
This passage prepares two tools to create Wii U gameplay clips – a game capture card way and a desktop recorder way. Players of Wii U will be enabled to record and share their gameplay videos to all the popular platforms like YouTube, Twitch.
Use RecMaster to Record Wii U Gameplay on PC
Many Wii Gamers may not be strange with mirroring their gameplay to PC. It is a good way to escalate their in-game experience. And once players choose to play games on PC, desktop screen recorders are made available to record Wii U games.
Desktop screen recorder – RecMaster is capable of recording software, which allows users to produce smooth and high-quality gameplay videos with its out-of-box game recording mode.
Now this part will step-by-step showing you how to record Wii U gameplay on PC.
a) First and foremost, you will need to connect the game console and your computer with a cable. After you accomplish all the preparation work, launch your games and RecMaster.
b) On the main interface of RecMaster, choose Game Mode. RecMaster can only record DirectX 8-11 games. If you find this mode misfit your Wii U games, you should choose Full-Screen Mode to continue your recording.

c) Make some changes to the default setting options. Generally, you just need to tweak the video quality to 'original', select 60 FPS so as to promise the best quality of your video.
Hit "REC" button to start recording. And you can pause or stop the process in the middle of the recording.
d) Stop recording and your gameplay videos are automatically stored to hard discs. You can edit your footages from Recording List. RecMaster allows you to do simple cutting to your videos.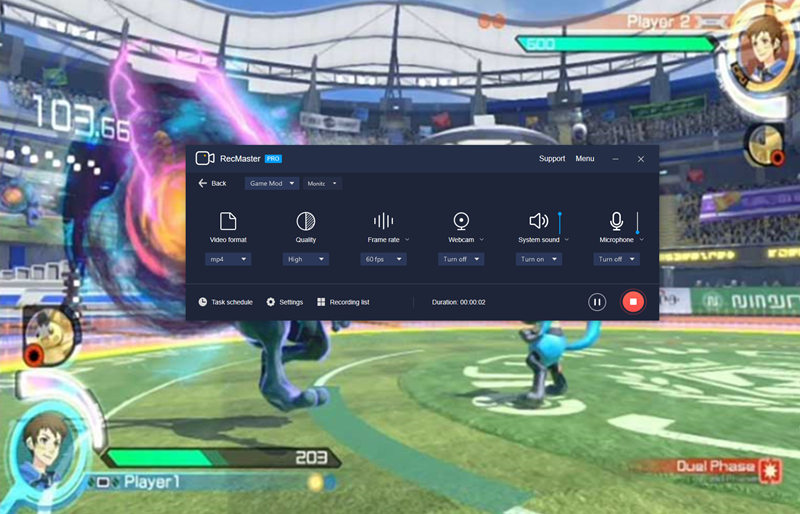 Record Wii U Gameplay with a Game Capture Card
Normally we would not consider game capture card when simple screen recorder could deliver basic functions. But one you have any advanced requirements on your gameplay clips, they could be crisper manifest of video, higher FPS condition, less CPU occupation and more stable performance.
Meeting all the terms mentioned above, Elgato HD 60 S is definitely one the best game capture card the market has ever seen.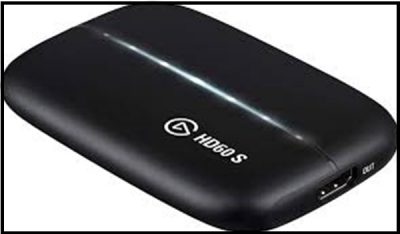 ● Why Elgato 60 S?
Selling at 177.99, Elgato HD 60 S is an expensive but professional tool. Such an awesome game capture nearly resents the highest criterion among all the game capture cards.
Imposing no limitation on video length, it exerts low latencies on your gameplay. The best part of it is that it is not CPU-intensive at all. With its help, you no longer worry about the FPS drop or lag off.
Elgato HD 60 S is that it matches with any game consoles so well, be they Wii U, PS4, Switch. It captures with 1080p and 60 FPS, which totally suffice any circumstances that could happen on Wii U.
If you are OK with its price, Elgato will be the best choice you've ever made for recording your games.
Take the HDMI cable from your Wii U and plug it directly into the Elgato's inport.
Use another HDMI cable to go from the outport. The HD60 S then connects to your computer (TV) via USB.
Elgato HD 60 S provides you the interfaces of recording software, there you can tweak configurations and start the process of recording.
Editor's Final Words
Low-end solution to record Wii U gameplay – desktop screen recorder RecMaster will suffice your basic demands. High-end solution – Elgato 60 S game capture card meets with advanced users. Hope this passage solves some of your puzzles.