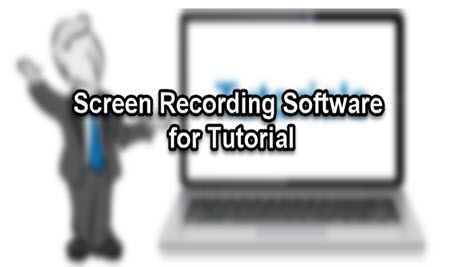 Videos show the strength over pictures when you want to explain the process. A screen recording application comes to the rescue for onscreen movements demonstration.
Different from Windows 10 and Mac computer that already possessed the built-in screen recorder, Windows 8 has no workaround to leverage an in-born screen recording application, which means that you need to search for one piece of third-party screencast software.
It's a huge project to pick out the most suitable screen recording application that compatible to your Windows 8. Therefore, in this article we've been made a list of 5 best screen recorders for Windows 8.

#1 RecMaster- The Best Screen Capture Software for Windows 8 with Editor

Screen recorders for Windows 8 can differ in the functionality they offered. RecMaster provides the easiest and most user-friendly screen recording service to its users. Firstly, it can record both from your screen and webcam simultaneously in full screen or any designated area. Secondly, it not only has an in-born editor that allows you to edit your clips quickly and easily, but also enables you to make productive videos with changeable cursor and annotation. Moreover, it supports recording up to 60fps and always produces the fluid results. As a screen recorder for Windows series, it's surely compatible for Windows 8.

Key features:
● You can record video as multiple formats: MP4, AVI, FLV.
● Add webcam and audio to the screen video.
● It can be used to record all or just a part of your computer screen.
● Basic editing tool and annotation to make your video more perfect.
● Support one-click upload to YouTube and Google Drive.
#2 Bandicam- A Powerful Screen Recorder for Windows 8

Wanna to record screen on Windows 8 with some high-paced movements? Bandicam is the right choice for you. It comes with three recording options: Screen recording mode, Game Recording Mode, and Device recording mode. As a screen recorder only available for Windows user, the high quality and powerful features make it standing out from competitors in the market. Bandicam supports video fps up to 480 that scarcely screen recorders embed this feature. Although you can only record video as AVI and MP4 and you can't make any adjustment to your recorded video, it's still the final choice to many Windows users for its excellent performance.
Key features:
● You can record Windows computer screen with webcam overlay, audio.
● Lightweight in data but powerful in functions.
● Bandicam can capture screen video as well as screenshot.
● Strengthen in gameplay and high-quality screen recording on Windows 8.
● Fluency is promised in recording, no slag, no stuttering (If your computer equipped with proper configuration).
#3 OBS- The Best Free Screen Recorder for Windows 8

OBS, as the best open source screen recorder, is the application used by many YouTubers and bloggers. It's a recording and live streaming tool that provides live streaming with up to 60 frames per second. As for screen capture, it supports audio input capture, display capture, game capture, window capture… All in all, if you don't mind the bothering learning carve and operation process, OBS can be the good one for you.
Key features:
● Support multiple monitors recording at once.
● Available for screencast as well as streaming.
● Customized options with over 20 plug-ins.
● Free screen recorder with powerful features.
● Provide multiple personalized choices like audio source, add webcam.
#4 Screenrec- The Simple Screen Recorder for Windows 8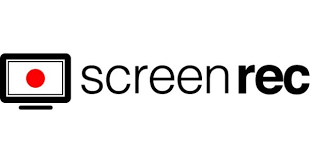 ScreenRec is a wonderful screen recorder to carry out basic recording procedures. It permits you to grab screen activities with full screen or particular region in HD. As a high quality screen recorder, it always comes out the best recording result. Moreover, it offers real-time upload which means that once you start recording, it begins to save the video in Gallery. To sum up, it's a simple screen recorder for Windows 8 that you can set recording task at one go.
Key features:
● It's competent for video making and screenshots taking at one go solution.
● It offers a free content storage space up to 2GB.
● There is no time limit on video recording duration.
● Record video in full screen or any selected area.
● Available for screen recording as well as screenshots capturing.
#5 Ezvid- An Easy Screen Recorder and Editor for Windows 8
Ezvid, claimed as the world's easiest screen capture for Windows, is capable of capturing gameplay, desktop and your voice alone. For desktop recording, you are free to enable microphone/webcam/capture area selection and use handset mode or transparent mode to achieve mode to achieve a better performance. Besides, ezvid does offer many down-to-earth abilities like writing video title/description, adding free background music, Speech Synthesis, inputting text/picture/video into recorded file. It deserves the reputation as one of the best free screen recorders for Windows.
Key features:
● Provide screen video making service with capture length up to 45 minutes.
● Able to capture screen video with audio.
● Video can only be saved as WMV format.
● Built-in editor to work with the recorded video file.
● It has an uncluttered interface.
Conclusion
This article gives a list of 5 best screen recorders for Window 8 containing free and paid options. Based on rule of simple operation and high performance, our best recommendation is still RecMaster.