Screencast is a useful way to vividly demonstrate something to the receivers. Screencast could be applied in the target fields including the illustration of tutorials, software introductions, and reviews, lists of tips and tricks for operations, sharing pointers for playing a game, recording occasional problems on your computer, and uploading for tech support. To achieve the purposes listed above, proper software has to be recognized and chosen. Today we will introduce both paid and free screencast software on Windows to cater requirements mentioned above.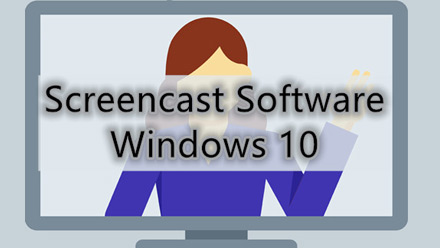 What Are the Common Traits of Good Screencast Software for Windows 10?
Good screencast software has to meet users' pain-point demands. However, users' demands could vary from a recorder's fundamental features to its video parameters. It is not easy to satisfy all the demands of users. Normally, there are several ordinary requirements screencast recorder has to provide.
Webcam usage. Making different types of videos like tutorial videos, presentation videos.
Annotation tools.
Editing feature.
Basic parameters like FPS, MBPS, and Bitrates.
The most commonly used video formats.
Five Screencast Software for Windows 10 [Paid and Free]
● Paid screencast software
Paid software often means a complete unlock of features. And the money is the promise of subsequent updates of the product.
1. RecMaster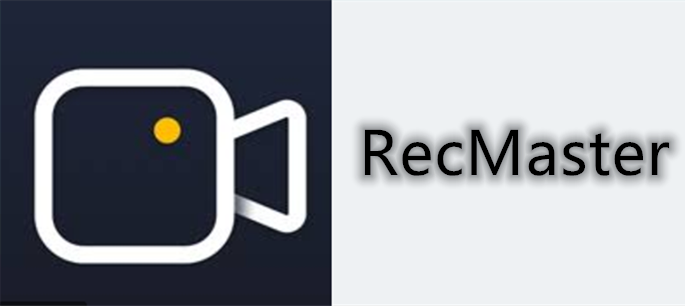 Screencast videos involve audio (microphone sound) and video contents and sometimes the participation of webcam. As newly spring-up screencast software for Windows 10, RecMaster provides perfect conditions for recording screencast videos.
Its Windows version has been created with an uncluttered interface and neat features, RecMaster boasts for its crisp-HD recording condition. Speak of recording modes, RecMaster supports custom area recording and recording with webcam, and a prompt sharing button to help you upload your videos to YouTube.
FPS
The higher FPS your recorder succeeds to provide, the smoother the recordings will be. 60 FPS is the standard parameter for game recording on Windows 10.
Time Limit
No time limit
Interface Design
Easy and Clean
Watermark
No Watermark
Formats
FLV, MP4, AVI, WAV, MP3
Performance Penalty
RecMaster causes a little bit of burden to system operation
Editor/Annotation Tools
Colorful annotation tools and simple editor
Features
Game recording, Webcam Mode, Task Schedule, Editor, Annotation tools, Segmented recording.
Supported OS
Windows 10/8/7/XP
Free Download
Price
19.95 dollars for a one-year license
29.95 dollars for the lifetime license
2. Movavi screen recorder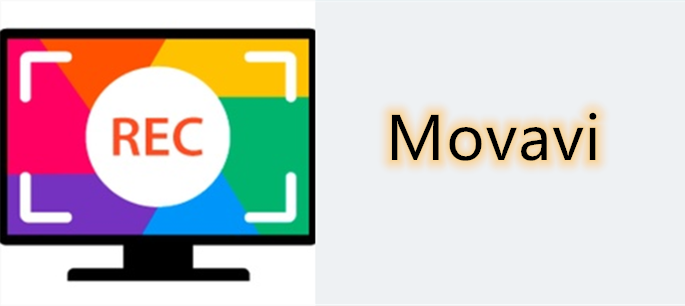 Movavi is fast to install, and nearly doesn't occupy much space on users' PC. Movavi was created with intuitive and self-explanatory interfaces. Besides, it possesses almost all the common features of screen recorders. What makes it unique is that Movavi provides users with multiple options at detailed places – whether to cancel cursor effect or not, whether to hide the recording panel or not, etc.
FPS
60 FPS maximum
Time Limit
15 minutes limit for a free trail. Paid to unlock unlimited recording time
Interface Design
Easy and Clean
Watermark
It has a watermark on users' footages, but it could be removed by Activating the Product using Genuine Key
Formats
MP4, AVI, MOV for video
PNG, JPG, BMP for screenshots
Performance Penalty
Low performance penalty
Editor/Annotation Tools
A simple editor for cutting videos.
No annotation tools to use while recording.
Users are suggested to use Movavi bundled editor to further edit or add annotations to their footages.
Features
Grab the image, audio and video, edit footage, Schedule screen capture
Characteristics of this software
Multiple languages are supported.
Movavi satisfies users even in the slightest place. Users could choose to disable countdown, hide recording panel, cancel mouse click sound, and keyboard typing sound, etc.
Supported OS
Windows 7/8/10 with up-to-date patches and service packs installed
Price
39.95 dollars for lifetime license on 1 PC
● Free screencast Software for Windows 10
Free software seldom earns the trust of users. The reason rational towards this phenomenon – without the backup of revenues, free screencast software can hardly maintain sound iteration. However, there is several famous screencast software that is free but powerful.
3. Xbox Game Bar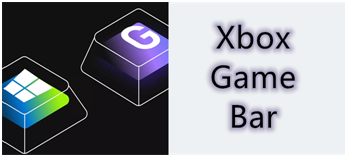 Xbox Game Bar is the most fundamental built-in program on PC that Comes along with the operating system – Windows 10, Xbox Game Bar was created to fill the void of a free and default recorder for windows 10.
This program, by the way, is not a sheer recorder. The game recording is, however, a feature of it. You can regard this feature as a built-in recorder of the Xbox Game Bar. The "recorder" is designed with a clean interface. It takes up the least area on your screen and delivers the most reliable functions for you. Xbox provides users with an intuitive control bar which means there won't be any learning curves of operation.
Here are some important factors of Game Bar as references to consider.
FPS
60 FPS
Time Limit
4 hours at most.
Interface Design
Clear and minimalist
Watermark
No watermark
Video Formats
MP4 Only
Performance Penalty
Game Bar causes random in-game stutter now and then. Users should disable "background recording" for fluency of their games if necessary. If you record with "Game Mode" provide by this software, this problem could be mitigated
Editor/Annotation Tools
Unfortunately, Xbox Game Bar wasn't embedded with an editing feature. So if you have further demands on some trimming of your game footage, I am afraid you must turn to a third-party editor
Features
Screenshot, game recording, background recording (to capture previous plays),
Special feature: background recording without system tray icon
Characteristics of this software
background recording – no interruption of interfaces and no system tray icon while recording
Supported OS
Windows 10 only
4. OBS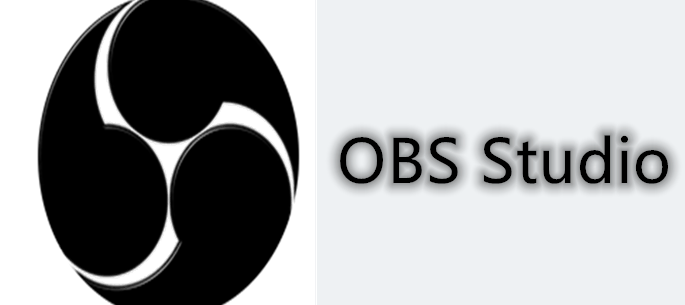 OBS studio is a magnet among the screen recorder industry. It ranks top of the download list every year. The achievement should give credit to its features that are professional yet free of charge.
In general, OBS is an open-source screen recorder packing a lot of features and settings for users to explore. If you're willing to put in the time to learn it, this program will turn out prove its amazing versatility. The best part of OBS is its configuration options. They are large in number and too powerful to ignore. With proper settings, uses will finally have access to high-quality gameplay videos. However, many users have been complaining about the tough operation within OBS. OBS is indeed not a handy tool for fresh hands.
FPS
Select "common FPS" for a maximum of 60 FPS
Time Limit
No time limit
Interface Design
Easy and Clean
Watermark
no watermark
Video Formats
MP4, MOV, MKV, FLV, TS, M3U8
Performance Penalty
OBS sometimes influence the running of the users' system. It causes FPS's drop after a long time's operation.
Editor/Annotation Tools
No annotation tools or editing features.
Features
Audio capture, Multi-screen recording, Screen Recording, Picture-in-picture Mode,
Full-Screen Mode, Custom-Area Mode, Webcam, Game Mode, Screenshot,
Capture web browsers, broadcast stream to YouTube, Mixer,
Intuitive audio mixer, Powerful configuration option, Multiple themes
Characteristics of this software
OBS provides users with bountiful parameters to better control their footages:
60 FPS, HD resolution (Canvas and Scaled resolution), Multiple video formats, Hardware and software encoder, Downscale filter, Audio, and video bitrate(Mbps/Kbps).
Supported OS
The Windows release of OBS Studio supports Windows 8, 8.1 and 10
5. Apowersoft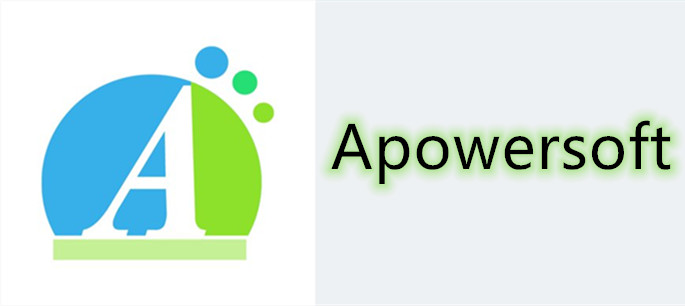 Apowersoft is an all-in-one screen recorder that avails users to effectively make screencast videos. Apowersoft consists of three powerful modes that are Full-Screen Mode, Audio Recording, and Camera Recording. Apowersoft has advanced setting options suiting both old hands and green hands.
Besides, Apowersoft provides users with bountiful editing tools. Also, it needs to be paid for further unlock. The cost is about 70 dollars for a lifetime license, almost two times more expensive than RecMaster. It supports recording audio streaming independently too.
Fresh hands can totally record with Apowerfoft's default settings.
FPS
60 FPS
Time Limit
No time limit
Interface Design
Easy and Clean
Watermark
no watermark
Video Formats
AVI, MP4, FLV, and MKV
Performance Penalty
Low
Editor/Annotation Tools
Simple editor and standard annotation tools
Features
Full-Screen mode, Custom-Area mode, Game Mode, Record with webcam, Task Scheduler, etc
Characteristics of this software
Users can use this software without download.
It has a website version which is also powerful
Supported OS
Windows 10/8/7
Conclusion
This passage introduces some screencast software for Windows 10 including paid and free ones. Paid software guarantee consumers' experience and provide subsequent service of upgrading or fixing. Paid software has flaws here and there, but this factor won't stop it from being a choice of the mainstream. I hope viewers find their preferred screencast software and start to make screencast on Windows 10 after finishing this article.