Wither either of the listed GIF recorder, you can record GIF at will on your Windows or Mac and share it with others…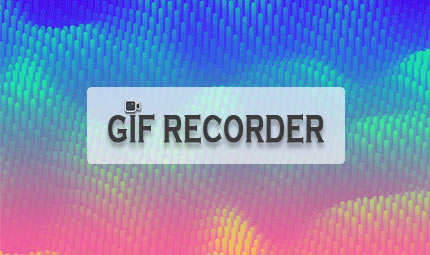 GIFs are taking over the online world, especially social platforms like Facebook/Twitter/Tumblr/Imgur. Mostly being used for various communication purposes including memes and instant messaging, compared to word-to-word texts, movable GIF is exactly a more vivid way to express your situation, attitude, emotion, demonstrate a tutorial/demo/instruction, or simply show you're a fashion follower who still keeps pace with this over-30-year-old trend.
Creating pro-looking GIF, a kind of art form, totally by yourself is not easy, because you need to prepare the video footage or image series, edit them then and output the work piece to GIF with the help of dedicated GIF maker like After Effects and Photoshop from Adobe.
However, for beginners who are not so skilled at video or picture editing, obtaining an all-in-one GIF recorder will help save much time on working out a GIF expression on computer. So this article will distill these GIF screen recorders down to an easy-to-use list for your reference. Believe anyone could find the most suitable one easily.
ScreenToGif – A Free GIF Recorder for Windows 10/8/7
OS: Windows 7 SP1 or newer
This is an open-sourced GIF capture tool that's available for any Windows system after Windows 7 (OS 7 included). By offering 3 recording options and a built-in editor, this feature-rich yet intuitive app is able to make GIF out of Screen, Webcam, and Sketchboard activities with high quality. The internal frame-by-frame editor also empowers you to delete the duplicated frames, add subtitle/transition, free drawing, and do more precise edits to enhance the file.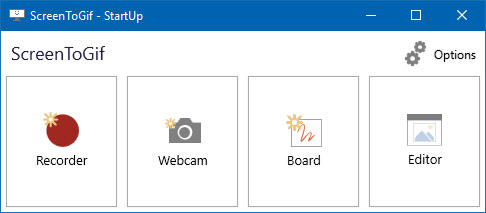 ScreenToGif is enjoyed by a large number of Windows users to capture, edit and save recording as GIF format at one go and without any cost. In addition, "no cost" doesn't mean it has security risk. NickeManarin, the developer of ScreenToGIF, once replied to related questions on Reddit to ensure the app's free of viruses and suggested users to download it from official website, GitHub or Microsoft Store. Cases of Chrome or Firefox telling malicious downloading and blocking the download from CodePlex is an old problem, and ScreenToGif has already been taken down from CodePlex's shelve.
GIPHY Capture – A Free GIF Capture Tool for Mac
OS: Mac only
Freeware for Mac computers too. GIPHY Capture, an app from the leader in visual expression and creation with the biggest GIF database – GIPHY, is the target freebie here. Free, powerful, and dead simple GIPHY Capture can serve as an ideal program for all Mac users no matter you are an adult, student, experienced video maker or no-brainer on it.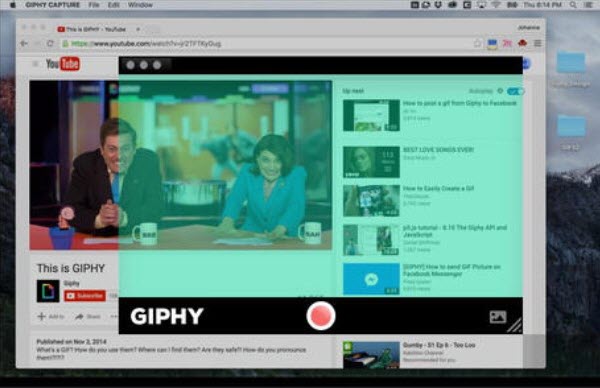 It works in the similar way as what ScreenToGif does: screen recording first and GIF creation then. Therefore, you can regard it as a ScreenToGif for Mac, which can not only turn any online video clip, for instance from YouTube, into animated GIF, but also convert desktop activity (up to 30s) to instructive GIF with ease. Screen video capture length, size, text and many more edits are all under your control to help produce a perfect GIF. With the GIF done, you can one click to upload and share it with your GIPHY account.
One more word, recently in May, 2020, GIPHY was acquired by Facebook and become a part of Instagram. Maybe in the near future, we can directly access and utilize the diversified expressions of GIPHY from Ins. (>>See how to screen record Instagram Story/IGTV)
Screencastify – A Top-ranked GIF Screen Recording Extension for Chrome
Platform: Chrome browser
As one of the best Chrome screen recorders, Screencastify delivers online marketer, educator, student, and also the general public the most convenient way for making video message, as well as funny or informal GIF. Specifically, this browser plugin features recording the whole desktop, any single app, the integrated webcam (with audio) into video segment online, editing with extra free editor service, and saving it as animated GIF in a favorite size locally. Although screencastify is not a free add-on, the 5-minute time limit per video (no watermark included) for trial user is totally enough for GIF thing.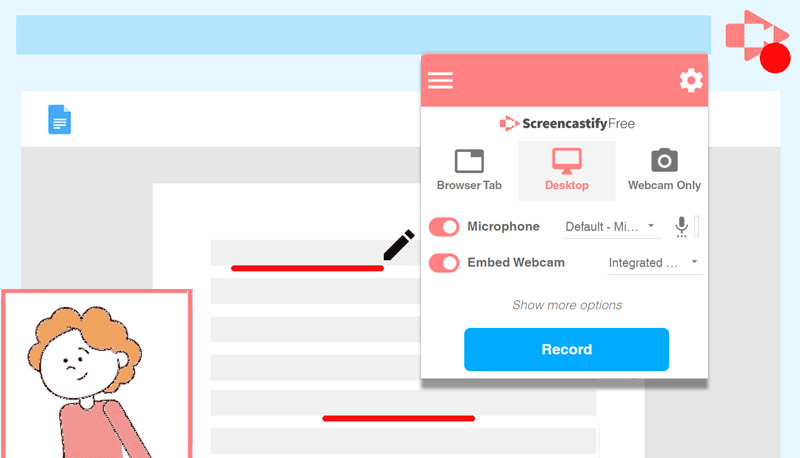 However, since Screencastify is more a screen recorder rather than a GIF recorder, it puts more focuses on screencasting and related polishing capabilities (e.g cutting, cropping, adding texts) while lacks support for GIF-centered edits in frames like many dedicated GID makers do. In other words, if you are looking for a tool that's able to save GIF straightforwardly without further conversion or download, or that won't upload the content on the platform by default, you'd better jump over it to some other apps.
LICEcap – A Cross-platform Desktop Animated Screen Capture App at No Cost
OS: Windows XP/Vista/7/8/8.1/10, macOS 10.6 – 10.15, and Linux
LICEcap is a lightweight app for all mainstream computer systems. It provided one-click GIF creating solution for quick GIF capture. By simply positioning it on the right area, you can press to record the content with your customized max fps accordingly and export this high-quality GIF files in your self-defined name to local hard disk. However, its shortcoming is also obvious, and that's exactly the missing of editing capability.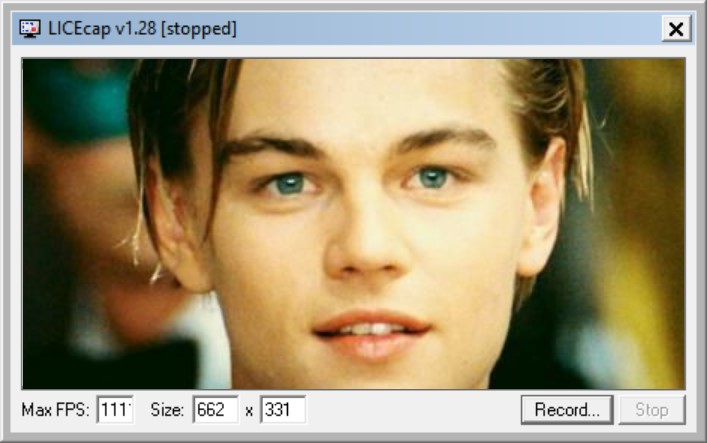 In short, if you are looking for an instant way to record GIF on PC smoothly at decent quality with a preferred size & fps, LICEcap is the go to bet. If you are pursuing a full-fledged GIF capture tool with editor embedded, LICEcap is not what you need.
Ending
Four solid and entry-level GIF recorders of different types are picked out to be a list here. They can nearly meet all GIF capture requirements in spite of PC's operation system, editing needs, and saving manner. Now join the big GIF party and make your own GIFs to show your humor, skill etc. at will.