A good computer screen recorder will help you capture video of any portion of your computer screen, edit it, and upload or share to whatever platform you desire – and a free download is more than pleasant. To record your computer screen, you can attain purposes like creating tutorials, online lessons, and video games segments.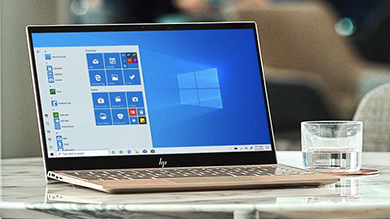 Here we recommend a collection of optimal screen recorders that are open-source, integral for tools, and barrier-free. These computer screen recorders could cover both Mac and Windows operating systems.
Check out the functions and advantages of the screen recorders we recommend you and hope you find your preferred one.
1. RecMaster (Windows and Mac)

OS: Windows XP/7/8/8.1/10 & Mac OS X 10.11 and above
PROS:
Uncluttered interface and simple operation.
Capture video and webcam simultaneously.
Support annotation for highlighting.
Either recording video alone or recording with audio is accessible.
Scheduled function for automatic recording.
Support instant social media sharing like uploading to YouTube.
CONS:
Insufficient editing tools.
Need a paid version to unlock no-time-limit recording.
RecMaster is one of the most fresh-hands friendly screen recorders on computer. RecMaster' Windows version has been created with uncluttered interface and neat features, and there is no denying that RecMaster is an organic unity of simplicity and versatility. RecMaster boasts for its crisp-HD recording condition. RecMaster caters its users with 5 modes to record in total. Specifically there are full screen mode and game mode (record at 60 FPS at most) which are most powerful and they are never a letdown to consumers. The rest of the recording modes are custom area recording, webcam recording and audio only recording (to capture sound on your computer). In spite of what are mentioned above, some other features like, scheduled recording, annotations and cursor effect are all within your hand's reach.
RecMaster is the kind of software that possesses the most primary features and charges the least fees. Verdict is that RecMaster contents most demands of a first starter in screen recording. Just several simple clicks make your workflow a whole lot easier.
2. OBS Studio (Windows, Mac)

OS: Windows 8/8.1/10 & macOS 10.13 +
PROS:
Very easy to add different sources for both video and audio and arrange them.
Support recording computer screen into MP4, MKV, MOV, FLV, TS, and M3U8.
Being able to record videos and audio
There are various plug-ins that you can leverage to optimize your video.
Attain high-quality condition of recording through preference settings.
CONS:
Sometimes when you close the program, it doesn't fully close, which causes issues if you try to open it again. Then you need to force quit to resolve the issue.
In need of improvement for layout.
There is a high learning curve in studying how to use this software.
Many users complained about the occasional black screen error while they recording with OBS.
As an open-source project with a lot of functions, OBS Studio provides abundant features to avail users to record. The intuitive interface allows you to make the best of what's offered by OBS.
It's an excellent choice for the most arduous projects, but if you haven't worked with video editing software much in the past, start with OBS can be bringing learning-curve process. After you manage to master it, you are about to get a reliable assistant majored in screen recording. Nevertheless, another time-assuming task is to find your preferred plug-ins. Different plug-in has different features, this is the reason why in search of them looks arduous.
3. Bandicam (Windows)

OS: Windows XP, Vista, 7/8/10 (Support for 32/64-bit)
PROs:
Modern and clean
Easy and pleasant operation.
Even free trial version has high availability.
Bandicam deals well with fast-paced games for it allows users to record at high FPS (up to 480 FPS).
CONS:
Ten-minute time limit in trail version.
Sometimes users will come across problems with corrupted videos, which could be fixed by the tool provided by Bandicam itself called Bandifix.
Bandicam upsets users in that it always fails to remember audio and video preferences.
Developed by Bandisoft (subsequently Bandicam Company), Bandicam is a standout among the top computer screen recorders for a variety of reasons. As a typical computer screen recorder, Bandicam supports recording at customized area on users' computer screens as well as full screen recording. If you record with Bandicam you are, to some degree, endowed with an extraordinary capacity to record with high compression ratio, a powerful function of Bandicam that makes your file in slim figure but good quality. Best part of it is that Bandicam has managed to deliver users with a frame rate up to 480 FPS, which is tailored for recording games.
However, the software is pricy when compared with other alternatives. What remain uncovered are occasional bugs that could cause file corruptions and video-fragments losses. But these flaws couldn't restrict Bandicam itself from being an extensively-acknowledged computer screen recorder.
4. Ezvid (Windows)
OS: Windows XP SP3/Vista/7/8/8.1/10
PROS
Synthesize Speech feature helps to narrate your texts out of images or videos.
Simultaneous screen recording – Record Microphone and systems sound at the same time is convenient for commentary.
Transparent controller – set control bar invisible while recording.
Webcam capture available.
Annotations and editing tools wait users to pick.
CONS
Users may have problem in selecting a muted background music since the music Ezvid providing is full of glitch-like noise.
You can't hear your video's sound when you are editing it, which is a common-criticized point to many users.
Recording time is capped at 45 minutes.
Saving files to PC is not available.
Game mode will do you no help – it just sends you to a new page of google.
Being able to record anything running on your computer, Ezvid is a recorder totally for free. It works on any web browsers, any videos, any chat boxes etc. It is an awesome video editor that it can do stuff like voice recording, speed control, screen drawing, stamps adding, and uploading. Only one thing you need to be informed before download Ezivid that if you are Windows SP1, SP2, you need to upgrade to Windows SP3 to use Ezvid.
Ezvid will not add any watermarks to your videos, and it offers music for editing. It is quite agreeable feature for fresh YouTubers since YouTube always implements strict policies on background music.
5. QuickTime (Mac)

PROS:
Don't need to download or install, it is a built-in program of Mac operating system.
Fully prepared features including full screen recording, custom area recording etc, for better satisfying Mac users' demands.
Uncluttered interfaces that attracts numerous who are fond of minimalism.
Simple editing functions including trimming and clipping. It doesn't need a third-party editor as supplement.
This software is totally free of charge.
CONS:
It has trouble recording system sound.
Editing tools are insufficient.
It lacks necessary annotations and highlighting effects.
Mac users could always find their accesses to the default screen recorder – QuickTime on their computers. No bother to install or download, doubtlessly, QuickTime is a first choice for Mac users under any circumstances. QuickTime Player is well equipped with years-long-grinded features including full screen recording, customized-area recording which perfectly solve most customers' demands.
However, there are complains about the audio problems in recording, e.g. QuickTime fails to record system sound, also, users can't hear their video while they are editing their videos. QuickTime has trouble in carrying out audio tasks and solution to this question is "Soundflower".
For your information, Soundflower doesn't come with your Mac, you need to do extra workflow to download and install.
Mac with macOS 10.14 and 10.15(also known as Mojave and Catalina) issued novel software Screenshot, which was separated from QuickTime Player as an independent program with only recording functions. Every details of this upgrading software shows designers' pursuit of minimalism, which I believe will attracts more and more users in the future.

Conclusions
OBS and RecMaster are two screen recorders that suit both Windows and Mac operating systems. OBS is versatile and powerful in terms of plug-ins, with which you are offered far more features than those originally comes with the recorder itself. RecMaster is the most fresh hand friendly computer screen recorder. It eliminates those most profound and hard-to-learn settings and features, in return it provides beginners with the easiest operations that never requires learning-curve.
Bandicam and Ezvid are two of the best screen recorders for Windows. Bandicam possesses competent features though what come along with it is the 22% more cost than other alternatives. Bandicam's expensive charge stands rational since it supports recording with game consoles and mobile phones, which is hard features to realize for desktop screen recorders. Ezvid is especially special dues to its unique feature of Synthesize Speech, which means it spares users from adding narratives.
QuickTime was originally a default media player in Mac operating system, which cites reasons why it lacks relative functions in screen recording. As the most commonly seen screen recorders on Mac operating system, Mac users often feel insatiable in face of QuickTime's editing tools and audio recording features. But situation's getting better when Mac Mojave and Catalina bounces back bringing an intensified version of QuickTime, the enhancement of its recording features subsequently proves it is a successful upgrade.