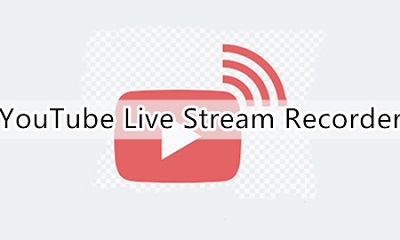 Today people are experienced in recording streaming videos. They are equipped with video converter, downloader, and recorder so well that all kinds of streaming videos are accessible to them. However, recording YouTube live streams is a totally different task from recording YouTube streaming audios or videos, you can't download a live stream if it's not finished yet.
As the most popular video hosting platform worldwide, YouTube is home to many live stream programs including music festivals live performance, video game broadcasting, and sports and conference tournaments too.
This passage is written for those who want to capture any live stream programs from YouTube. The content of this passage guides viewers to several YouTube live stream recorders and later teaches them how to record YouTube live streamings with these tools.
Table Content
Tool 1: Use a third-party screen recorder to capture YouTube live stream
Tool 2: Use a converter to download YouTube live stream
Tool 3: Use YouTube's archive feature to capture YouTube live stream
Way 1: Third-Party YouTube Live Stream Recorder Is Your Right-Hand Assistant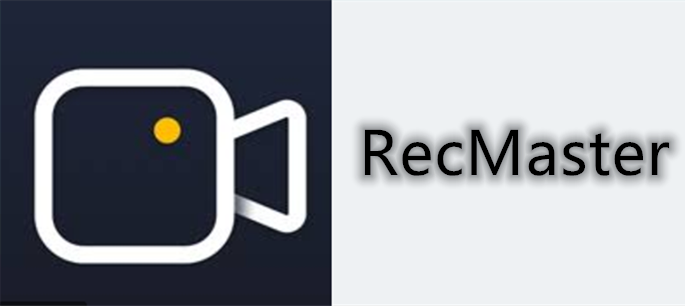 Screen recorder may not be the first choice for many users, yet it is an underestimated tool. With powerful features to record any desktop activities, the screen recorder effortlessly plays the role of a YouTube live stream recorder. Besides past live streams, the current playing live streams could also be captured by screen recorders. This is the unique advantage of screen recorders.  Since for converters or downloaders, unfinished live streams can be downloaded in the first place.
Screen recorder – RecMaster bears the most intuitive and uncluttered interfaces that both advanced users and fresh-hands will be pleased with it, you can enjoy a high quality 1:1 screencast immediately.
Also, RecMaster is preloaded with multiple recording modes to cater to users' different recording requirements and prepares various options for setting up configurations (video/audio formats, video quality, frame rates, audio source & volume), not to mention its down-to-earth features like schedule recording, annotation, editor, and one-click sharing.
Therefore, you can lead a care-free career in capturing any YouTube live streaming at whatever size, quality, and length as you prefer.
Steps:
1. Download and install RecMaster on Mac or Windows.
2. Open RecMaster up and choose a recording mode that suits you most: Full-Screen, Custom-Area, Webcam, Audio-Only, etc. Here you are suggested to use Full-Screen Mode to record YouTube live streaming.
3. You are allowed to record at 60 FPS and an adaptive resolution scale according to your monitor (utmost 8k) with the original video quality.
4. Click the REC button or to start the capture.
5. When the live streaming is over, click the red circle button to stop it. Now it's time to go to Recording List to edit your raw footage.
Task Scheduler saves your waiting time
Many people find it not convenient to wait in front of their monitor to get the live stream finishing recordings. This is an inevitable deficiency of all YouTube recorder tools.
RecMaster solves this problem with its Task scheduler. As its name suggests, this is a feature allowing users to capture their screen at their absences.
This tool will automatically capture your screen at the time point you set up. You can go to the link to find out how to use this task schedular.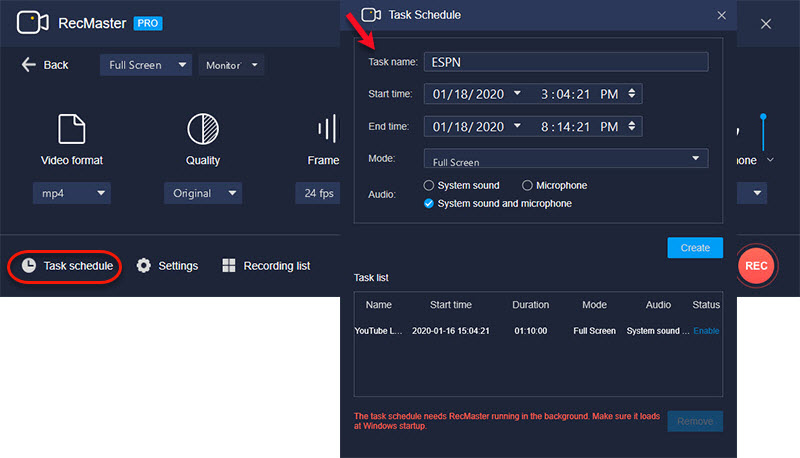 Way 2: YouTube Video Converter Helps You Obtain Live Stream Files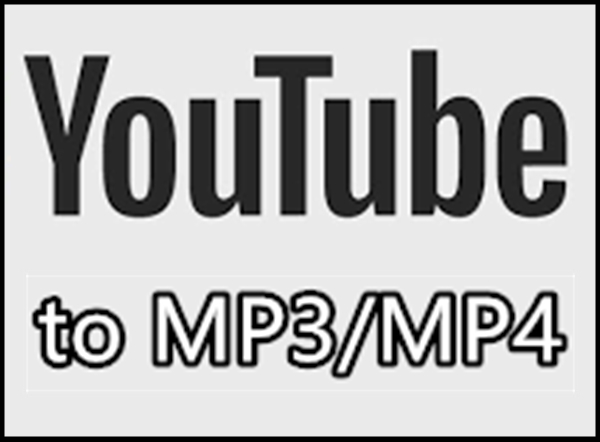 YouTube video converter is super effective to download any mature YouTube videos. And if you want to use it to capture past live streams, you should make sure the target stream's owner has made public of his video so that you can gain access to process it.
But the problem is that the broadcasting live streams right-in-progress is no way to be downloaded by this kind of tool. If you have any demands over capturing some current playing live streams, I suggest you refer to the first method.
Now let's check out the procedures of downloading YouTube live streams using converters.
● Best YouTube converters list [Writer's recommendation]
Converto: Simple website, convenient transformation, no need to download.
YouTubeMP3: A tool full of features and advertisements.
Wondershare Uniconverter:Superfast in converting, no quality loss, support butches of websites. However, this software asks for download and charges money.
Y2Mate: This tool supports all popular audio formats. It allows users to convert any videos from all web browsers. However, it doesn't work on android devices.
● The advantages of YouTube converters
As an alternative tool to substitute YouTube downloader, YouTube converter is capable of downloading all kinds of YouTube videos with directional change on formats.
YouTube Converters could be applied to Windows and Mac.
They provide bountiful formats for users to choose from. Video formats like MP4, AVI, FLV, WMV, MOV, M4V for Windows and Mac. Audio formats include MP3, M4A, WMA, etc.
● The deficits of YouTube video converters
Video converters have deficiencies though.
They fail to let users transform a designated fragment in a video.
They can't work offline
They cause a quality loss in the process of converting.
They are not capable of editing videos or add other changes to your videos.
Way 3: Use YouTube's Archive Feature [Streamer-Himself-Only]
If you are the streamer, you can download your live streams to your local hard disc. This method of downloading YouTube live streams asks for a creator's identity so it is quite special. If you want to obtain others' live streams, you should turn to the approaches listed above.
Even when you meet the term – you are the streamer of the live stream videos, there are still two important things you need to beware of:
– One is that the archive feature is only workable for living programs under 12 hours, so once you're going a longer procedure, the archive file will lose partial content. – The other one is that the YouTube live archive is only available for a certain period. In other words, when it goes expired, you will have no opportunity to access it anymore.
Final Words
In a nutshell, this passage is about 3 different ways to record YouTube live streaming. You can use the YouTube converter to download past live stream or use YouTube's archive feature to store the live stream held by you. The most practical way to get YouTube live stream files is, however, to use a YouTube live stream recorder – RecMaster. This tool helps you capture no matter past live streams or unfinished live stream, an unparalleled ability compared with the converter and the archive function.