Are you searching for a simple way to record your entire computer screen? This guide will impart you how to record the full computer screen with just a few taps.
Screencasts are easy to take in latest Windows 10 or Mac system, because they both have internal tools for this mission. Xbox Game Bar is exactly what Windows 10 introduced for capturing videos on gaming and non-gaming applications, while QuickTime player, since years ago, are able to help Mac users capture screen clip in only a few clicks. However, these handy programs do have their own limitations. For example, Game Bar only features recording a windowed application, not competent for full screen recording or file explorer capture, and the QuickTime Player, due to copyright infringement issue, has problems when you want to capture Mac screen with external audios.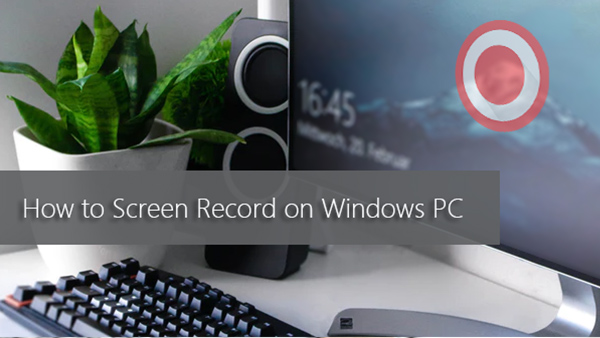 In view of this, we here give you a powerful yet easy-to-use screen recorder recommendation and that's exactly RecMaster. For one thing, the multiple recording modes can satisfy whatever screen recording demands of computer users. For another, the flexible and advanced options for video parameters and effects enables you to create a more compatible and attractive video hassle-free. Now please free download RecMaster and install it on your computer, then follow the instuction below for full screen capturing.
Step 1 – Choose Full Screen recording mode
Full Screen is the one RecMaster equipped for full desktop capture. So click this function button to navigate to another settings window. Also you can choose Custom Area to realize full-scree capture by simply selecting the whole region.

Step 2 – Do settings for full scree video
The settings are included but not limited to video format, video quality, frame rate, webcam, system sound, (microphone) audio, watermark and mouse cursor effect. For instructive video, you are suggested to show your mouse movements & clicks to let viewers see exactly how and where to go. RecMaster also contain a "schedule task" feature, which is used for schedule and automate a future recording on live streaming or other content.

Step 3 – Start and stop the recording
When the preperation is done, click rec REC button at the right-bottom corner to get the full screen recording started. During the process, you can highlight and enhance the screencast by appling self-defined annotations into the screen. When the recording is finished, tap the stop button or press Alt+2 hotkeys to end the recording.
Conclusion
By following this simple guide on how to record full screen of a computer, you can create any tutorial video, capture and save online streaming content into local storage. Even you are a non-tech savvy, you can easily complete the recording task with this intuitive screen recorder.