How to make a video of your screen, be it the Windows/macOS based computer monitor or iOS/Android mobile screen?
With the wide usage of personal computer and smartphone, making screen recording has become an essential skill for many people to meet the specific requirement in daily life or work. Recording online meeting or conversation video for further reviewing, keeping YouTube video locally to watch offline, documenting a certain problem video to send to IT department, creating a game session video to share with friends, producing a video presentation or online course with narration and webcam, just to name a few typical examples here.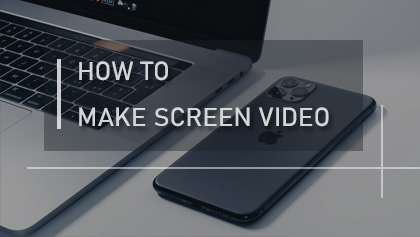 Then what's your reason to make screen video o your machine or gadget? How to make such a screenshot video? Is there any better way than traditional camera shooting because the quality of such video really sucks? You can read on to be informed and inspired by the following guides and related software recommendations for different platforms.
How to Make Screen Video on Windows (10) and macOS (11)?
The appetite for video is increasing during our working, learning and entertainment with desktop, laptop and notebook. That's because video message/chatting is used by more people to improve the communication efficiency, video tutorial and class have become a new trend for distant education, and video blog is also on the rise for person or enterprise to reach massive audience. Being a video information receiver or a content creator, you must have chance to record PC screen.
Before the detailed steps, you should know a truth that newer operation systems from Microsoft Windows and Apple macOS do have system-built screen recording utility, say Game bar from Windows 10 and QuickTime from Mac, for an instant screen capture. But due to copyright related issue and their varying feature purpose, these internal tools are usually unfriendly with system audio capture and delivers less recording flexibility as third-party dedicated screen recorders do.
Therefore, a desktop screen recorder called RecMaster is especially recommended here. As an easy and versatile screencasting program available for both Windows and macOS, it's able to grab any action (with audio) and streaming content (both video and video included) on monitor. Advanced users also are free to customize the recording by adjusting target area, self-defining the recording time, adding webcam/watermark overlay, mixing voiceover from microphone, defining mouse cursor effects, taking annotation, and doing easy editing & one-click YouTube sharing.
Now you can give it a free download and then start to record your computer screen as easy as A-B-C.
STEP 1. Download, install and launch.
Once your system is supported by RecMaster, download it above and finish the setup by following the wizard. Whenever you want to make a video of computer screen, open it up to go ahead.

STEP 2. Finish recording settings.
Depending on your actual capture demand, you should pick the most proper recording mode from RecMaster's main UI and then confirm the details regarding format, quality, frame rate, audio device/volume, monitor (if there're multiple ones), scheduled time (if you wan to create an automatic recording on Windows), watermark, mouse cursor looking, saving folder, shortcuts and so forth.

STEP 3. Start the recording and annotate it if necessary.
When your preparation is done, it's time to get the recording started with RecMaster. You can make it happen with either the software button or keyboard hotkeys. During the capture process, if you encounter some key points and would like to make annotation on them, click the drawing pen icon on floating toolbar to pop the control up and then conduct anything you like.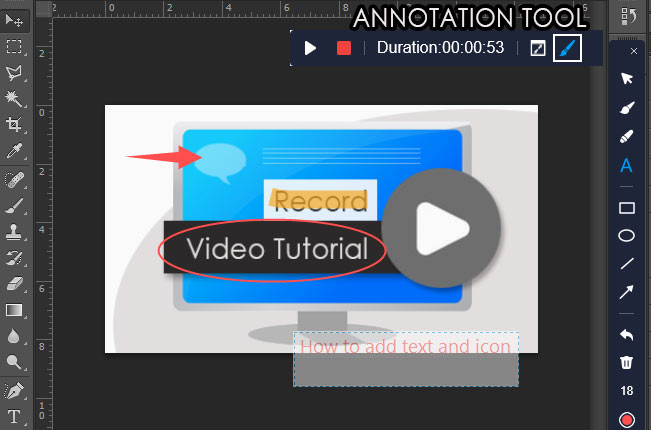 STEP 4. Stop the recording.
Click the stop button or press the right shortcuts to end the recording and load the file into recording list. Now it's time preview, rename, edit and share it with your audiences.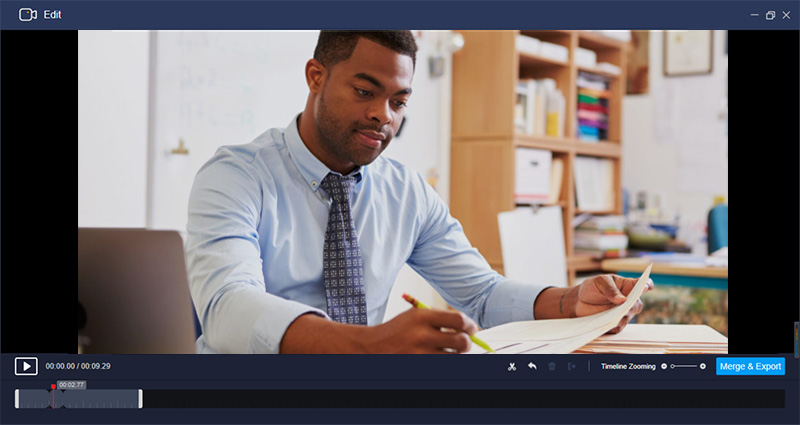 One more caveat is that if you are recording any streaming media copy protected by the content provider or platform, your screen recording will be recognized and blocked so that the final recording would be a black-screen video. Under this circumstance, you will have to rely on professional streaming recorder.
How to Make Screen Video on iPhone or Android (11/10)?
Since the coming out of iOS 11 in 2017, iPhoners are given a system-attached screen recorder to produce screen video with sound. Also, although Google once built this kind of functionality into its Android 10 beta while quit it in the official release, some manufactures like Samsung, OnePlus, LG, Xiaomi and Huawei add this feature to their Android 10 devices by themselves to optimize user experience. Luckily, later on, among the new tricks of Android 11, Screen Recorder is finally opened for more to help people document or share what's going on on their small screen.
To use this native screen recorder of mobile, you should access it from quick setting panel/notification bar and tap its icon. Since different Android mobiles may have varying recording capabilities, if you have any problem on its integrated screen recorder, do go to its official support center for more details.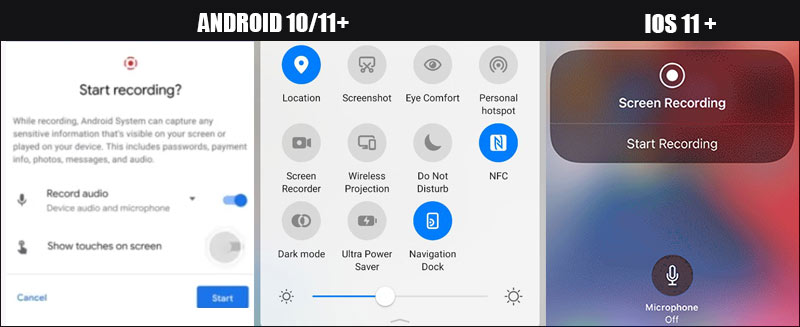 If your phone's operation system is too old to reach its new screen recording feature, or the system-contained tool fails to acquire sound from phone, you are left to employ another standalone screen recorder app like AZ/Mobizen screen recorder for Android and Du screen recorder for iOS. Alternatively, why not mirror your phone to PC for smoother capture or initiate the same recording on more powerful and safer computer to avoid any weak performance or security risk?
Ending
All in all, there are a broad range of decent screen recorder options from both system and software providers, whereas you needn't worry about how to make screen video on any of your smart device easily, but simply take time on choosing the handiest one with your desired budget. >> How to choose a screen recorder