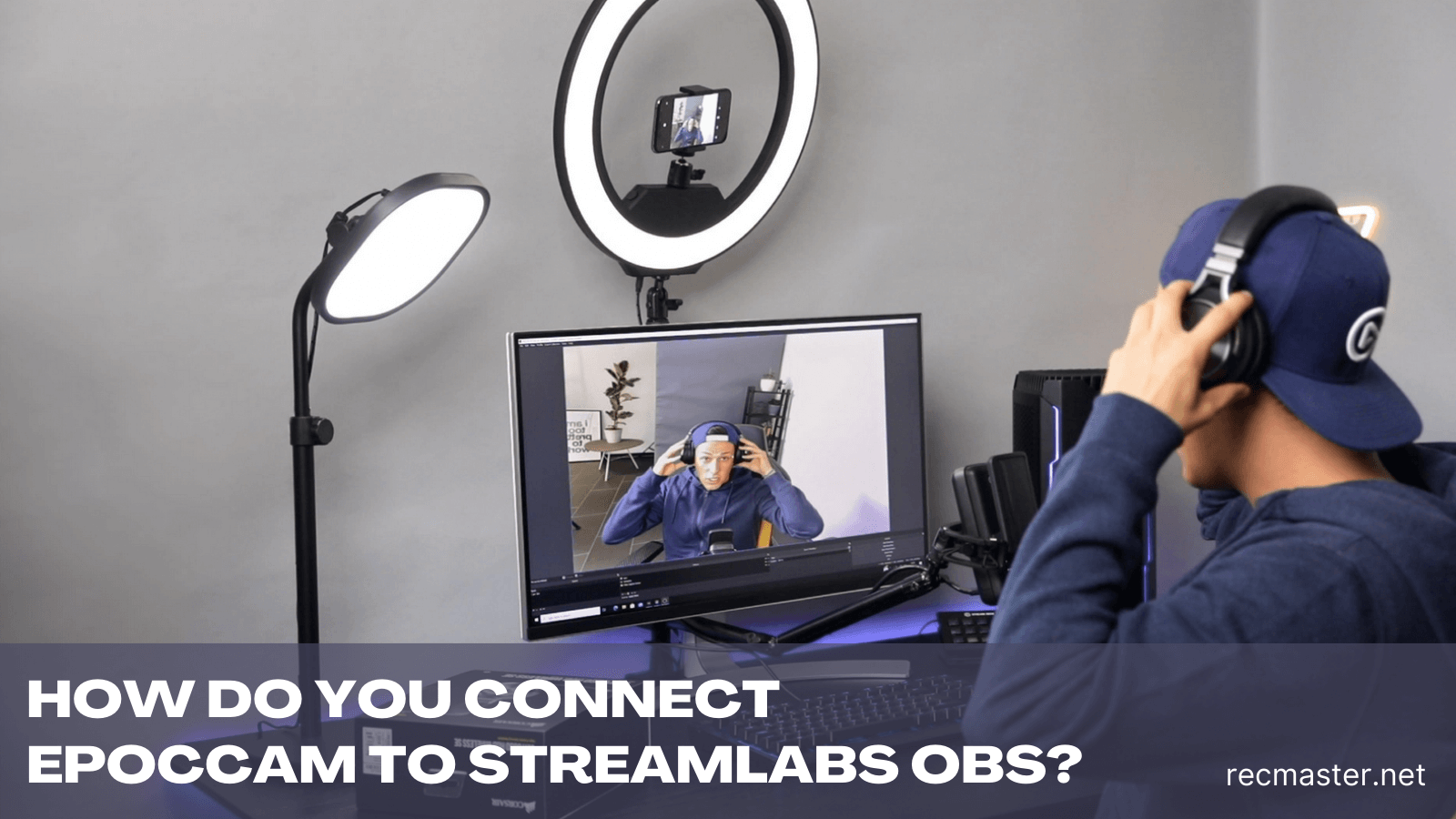 Are you looking to stream from your smartphone? Here's an essential guide on how to connect EpocCam to Streamlabs OBS on your computer easily. 
As a content creator, Do you find live streaming with your computer's camera too dull? Especially if you're a newbie, the advantages of flexible live streaming are undeniable. 
To solve this problem, you can try to make Streamlabs with your smartphone camera, using your cell phone camera as a webcam.
To turn your phone camera into a webcam, you can use a powerful app named EpocCam to help you. 
This essential article will conveniently show you how to connect EpocCam to Streamlabs OBS on your PC. Let's get right to it!
What is Streamlabs OBS?
Streamlabs OBS (Streamlabs Desktop) has a somewhat similar name to Open Broadcaster Software (OBS). Both are applications that creators use to make live streams for their viewers.
This free software has a straightforward interface, and you will be able to understand all its functions and features without having to seek any professional help. 
And this user-friendly software will automatically set the highest parameters according to your system. So you don't need to spend a lot of time and effort researching how to set the parameters to get high-quality videos.
Is Streamlabs better than OBS?

If you are on a tight budget and still need to stream, you should use OBS Studio over any other programs. Whereas, Streamlabs is a platform built on top of the open-source program OBS, and it has a good amount of additional features not found in other streaming services.
It supports you to connect and live stream using external devices. So we can easily connect EpocCam to Streamlabs OBS on your computer.
How to Connect EpocCam to Streamlabs OBS?
Below is the step-by-step guide.
Step 1: Download EpocCam on your phone and PC
EpocCam is both a computer program and a smartphone application. It allows you to turn your phone camera into a webcam.
First of all, you can download this powerful app on your phone. It supports Windows and macOS, so you can easily get it from the official website on your PC.
Tips:
If you are using a Mac, the operating system should be macOS 10.14 or higher.
If you use a Windows user, your PC system should be Windows 10 64-bit or newer.
Step 2: Connect your phone to your computer
When you download and install EpocCam successfully, the next step is to connect your smartphone and your PC. You can choose either a wired connection or a wireless connection. 
If you choose a wired connection, you need to prepare a USB cable. If you prefer a wireless connection, you need to have your phone and computer connected to the same WiFi.
Step 3: Launch EpocCam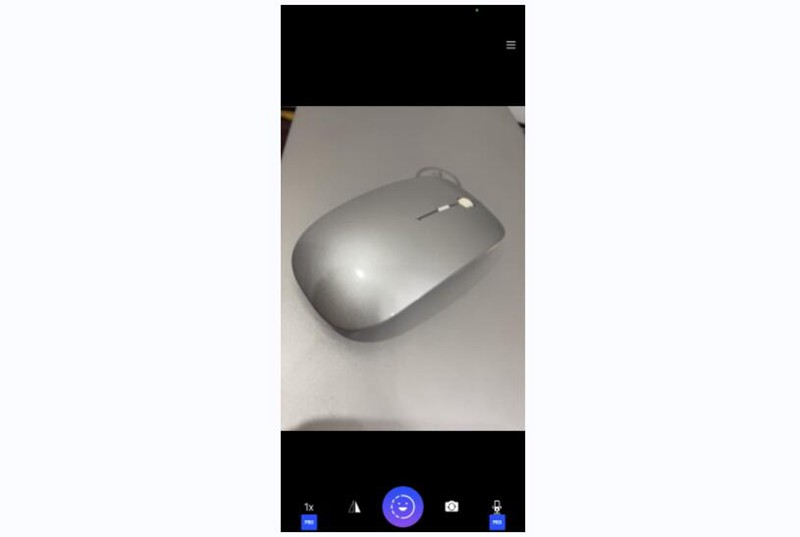 To connect EpocCam to Streamlabs OBS, you need to launch the EpocCam app on your phone first. Then, select a suitable angle and phone placement for your live streaming.
Note: You can use the FREE version of this app, but it will have a small watermark on the video. If you want to use advanced features such as manual focus, full 1080p, and pinch-to-zoom, you must pay for its full version.
Step 4: Connect EpocCam to Streamlabs OBS
After that, it's time to connect EpocCam to Streamlabs OBS on your computer.
When you open Streamlabs, you can create a scene and add sources to the scene. Where to find the EpocCam Camera?
You can select the Video Capture Device, and a new window will pop up. Then, choose the EpocCam Camera as the device.
This software also allows you to do some advanced settings such as Resolution, FPS, Video Format, etc.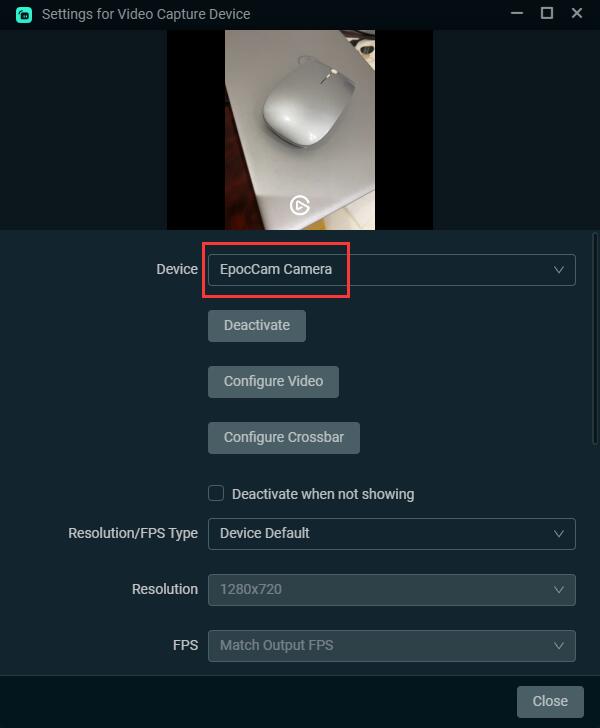 Tips: In addition to Streamlabs, EpocCam can be connected with popular software such as Zoom, Google Meet, and screen recorder.
Step 5: Adjust the size and position of the camera
When the settings are done, click the Close button, and you will go back to the main interface.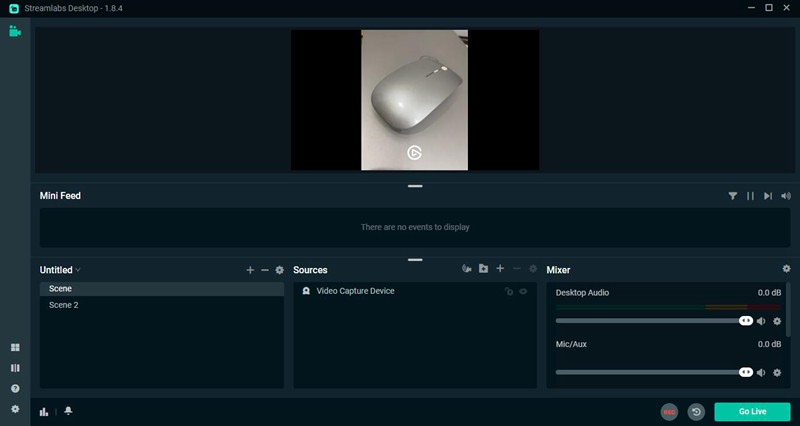 The last step is to adjust the size and position of the EpocCam camera. If you also want to live-stream your screen or microphone, etc., at the same time, you can go ahead and keep adding sources.
EpocCam FAQs
How to use an Android phone as a webcam?
If you use an Android phone, you can use DroidCam or IP Webcam to turn your phone into a webcam.
Get to know more about how to use your smartphone as a webcam on your computer.
How much does EpocCam cost?
$7.99. There's a free limited version and a $7.99 paid version (EpocCam Pro) with more features and a higher resolution stream for your camera.
What platforms can EpocCam connect to?
In addition to connecting to Streamlabs OBS, EpocCam also supports connection with Zoom, Microsoft Teams, screen recorder RecMaster, and more.
Jump to learn how to connect EpocCam to RecMaster and record HD videos.
Conclusion: How to connect EpocCam to Streamlabs OBS
How do you present a clear and flexible live stream for your audience with Streamlabs Desktop? 
You need a reliable app to turn your phone into a webcam. EpocCam is such as great tool. So you can connect EpocCam to Streamlabs OBS easily on your computer no matter you are a Windows user or a Mac user.
With this essential guide, you should now be able to live stream to Streamlabs from your phone with ease. 

Editor's recommendation
Credit: cover image via https://www.elgato.com/en/epoccam