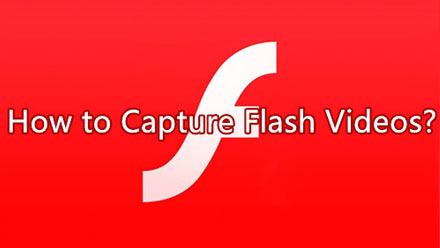 Flash video is in fact a format created by Adobe, the format is open-source and it allows non-Adobe applications to use it. You may be familiar with FLV, which is the abbreviated name of "Flash Video". Flash video in fact is a video format serving as a media for video content travelling on the Internet. Internal technology of FLV is simple, basically it adopts high rates of file compression but promises superior video quality at the same time.
Thanks to its characteristics, flash video becomes one of the most widely used video formats for YouTube, Google Video, Reuters and other major websites. They produced thousands of fascinating video sources on the Internet with flash video format.
For cybercitizens, today's world is like never-tired pot keeping producing fascinating contents that cater their inclination. So when we relish the resources to our hearts' content, we shall not forget streaming videos are things easily lost. And capture flash videos is the solution to forever store them for reviewing.
How to achieve it on the most popular video portal websites? This article will provide you a solution to solve the question.
What is Flash Video Format?
Flash Video is one of the various kinds of Video formats. The term Video formats indicates a file extension that enables users to derive which program will open the file from the file extension. And video file formats, such as WebM (.webm), Windows Media Video (.wmv), Flash Video (.flv), and Ogg Video (.ogv) have things to do with the situation depicted above.
Each mentioned format contains several well-defined subtypes of video and audio coding formats, making it relatively easy to know which codec will play the file. Among these formats, Flash Video is a container file format used to deliver digital video content (e.g., TV shows, movies, etc.) over the Internet. Anyone with Adobe Flash Player version 6 and newer can use the format. Flash Video content could be found within SWF files.
As a format supported by Adobe Flash Player, FLV was originally developed by Macromedia. In the early 2000s, due to its premium merit to resist crashes, Flash Video was then selected as the standard format for web-based streaming video (over RTMP). Major Websites including Hulu, VEVO, Yahoo! Video, metacafe, Reuters.com, and many other news providers adopt FLV as their default format.
How to Capture Flash Video with Third-Party Screen Recorder?
RecMaster is a dedicated flash video recorder that is available on both Windows and macOS. It provides several recording modes for users to capture according to their inclinations. Technically it can capture anything on your desktop, be they the whole desktop, a customized area, any single application interfaces, or the webcam. Let alone the simple task to record flash videos running on the hottest sites like YouTube.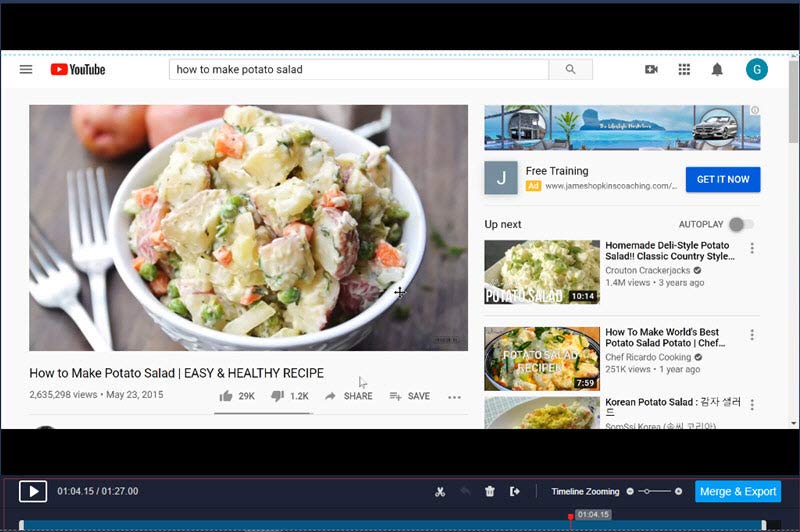 So here is an example showing detailed procedures to capture flash video on YouTube with RecMaster. If you are interested in making your flash video recordings better, there are also some further steps to embellish your footage, let's get straight to the point.
After the installation, launch it and follow the steps below:
Step 1 – Choose a recording mode
When you finish all the preparation work and open RecMaster, you will see an interface with five recording modes.They are Game Mode, Full-Screen Mode, Custom-Area Mode, Webcam Mode, and Audio Only Mode, as their name suggest, they are designed for different recording purposes. Now for the purpose to capture flash video on YouTube, we
suggest users to choose Full-Screen mode that promises the utmost viewing experience. In case some users are not accustomed to videos in full-screen, then they should choose Custom Area Mode for capturing customized area.

Step 2 – Set for the recording
Once you select the recording mode, you will enter another interface dealing with crucial options for choosing optimal format, quality, frame rate, webcam, system sound and audio resources. Here I will exemplify with Full-Screen Mode to show you how to tweak the settings before capturing flash videos.

Set the options one by one through selecting quality (standard, high, original) > choosing 30 FPS > choosing your inclined video format (mp4, flv, avi) > audio sources (here I highly recommend you turn on microphone sound if you are about to adopt "talking head") > turn on webcam if you want to further demonstrate the flash video.
Follow the procedures above and you can produce excellent recordings of YouTube flash videos.
Step 3 – Start the recording
Click the REC button to record your selected flash videos on YouTube. During the process, there are not many operations for you, you can pause, resume, add annotations, or webcam to your recordings if necessary.
Step 4 – Stop the Recording
Stop recording if you are satisfied with the content you have recorded. Then Rename, preview, edit or share it as you like.
Pros
● Uncluttered interface and simple operation.
● Capture video and webcam simultaneously.
● Annotations for highlighting.
● Either record with system sound or microphone sound, or record both sounds simultaneously.
● Automatically Scheduled recording.
● Support sharing to YouTube and Google Drive in one click.
Cons
● Current mac version of RecMaster has some deficiencies. Its features are not compatible with Windows version.
Another Feature That Helps You Better Capture Flash Video
● Task Schedule
If you want to record YouTube live streaming in FLV format, RecMaster has a brilliant feature that will suffice your demands. The feature is called "Task Scheduled" it automatically even at a fixed time. With this feature, you can record the live program on YouTube when you have to leave your computer.
Besides, by dint of the feature Task Schedule, RecMaster could automatically capture users' screen when they Boot up their computer.
Ending
FLV format is widely adopted since it is hard to crash and it supports non-adobe applications to use it. Now popular websites attach great importance to the usage of FLV format videos, and with RecMaster as viewers' right-hand assistant, they are finally enabled to capture flash video on video portal websites like YouTube with their freewill.