seminar recorder is a kind of tool that relieves your attention's burden and let you fully focus on debates and discussion about your assignments or something else.
To record seminars, you can make the whole vigorous seminar process as videos without a slight loss of the information of exams, term papers, academic discussions. You can fully absorb yourself into the interaction with your classmates and professors while everything is recorded.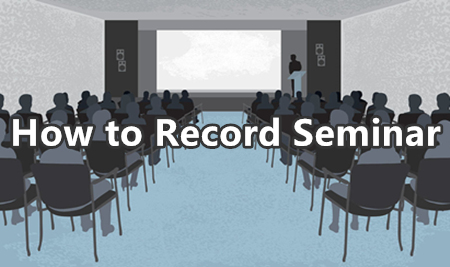 This passage introduces 2 practical recording tools that can assist you when you are attending seminars – digital recorders and laptop screen recorders.
Use External Webcam Plus Desktop Recorder to Record Seminars
Screen recording software plus internal webcam, this combination can only record your face (in front of your laptop) and as for recording those who are behind your laptop, unluckily not accessible. And this disadvantage makes an external webcam crucial to record seminars since an external webcam is powerful enough to record the environment in 360 degrees.
Preparations:
1. External Web Camera for Laptop – Genius WideCam F100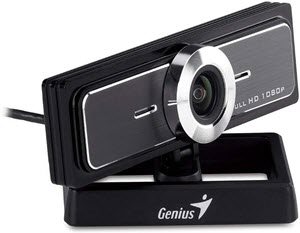 Genius WideCam F100 has been equipped with a wide-angle lens, which is different from the Normal Lens that reproduces the "natural vision" of human eyeballs. Cameras with a wide-angle lens are able to capture relatively more scenes in a situation. This merit is especially friendly to record large scenes such as recording seminars in grand halls.
2. Third-party screen recorder – RecMaster
RecMasteris an easy-to-use screen recorder with simple operation and intuitive overlays.
It is powerful recording software that enables users to create videos in crisp-HD quality, 60 FPS, customized-to-monitor resolution (theoretically 8k UHD, according to the monitor of users).
Step 1. Download and install RecMaster
Step 2. Choose Webcam Mode

Step 3. Plug in the Genius WideCam F100.
Windows recognizes your USB webcam the moment you plug the device in. So firstly, connect your external webcam to an USB port on your computer and wait until Windows installs the device drivers. A window then will appear in the system tray saying "Installing new hardware" and then "Your new hardware is installed and ready to use" appears, which means your drivers have been installed successfully.
Step 4. Choosing Webcam in Software
Now you can choose which of the two webcams to use from the software's settings.
In RecMaster, choose "Options" and then "Tools," and click "Video Device Settings." Then choose the external webcam from the drop-down list.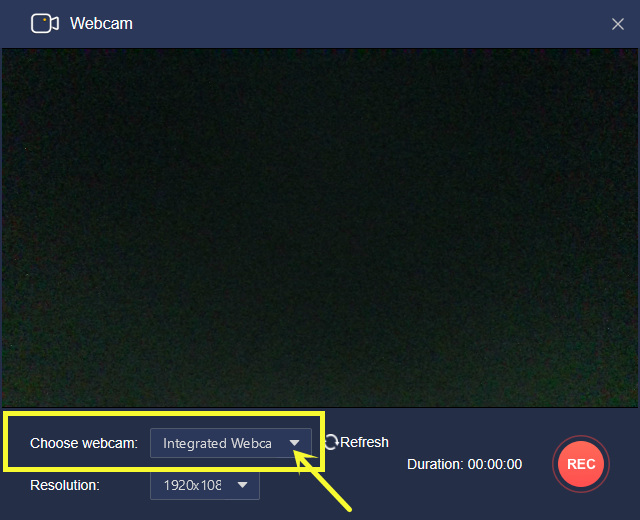 Step 5. Start Recording
Hit the 'REC' button and RecMaster starts to capture with your external webcam.
Step 6. Stop Recording
When you finish recording, your videos will be automatically stored on your hard discs. You can go to the Recording List to check the footage and do some simple editing work.
Use Digital Camera to Record Seminar
Traditional cameras are always the first thought of most people. And I have to say, their choice is good but not perfect enough. Anyway, let's check out one brilliant digital camera that helps you record your seminars.
Digital Camera Recommendation – Microsoft LifeCam Cinema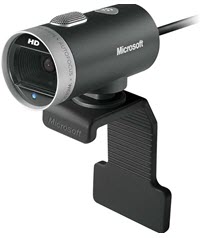 Microsoft LifeCam Cinema is a very cost-effective camera. What distinguishes it to other digital cameras is its proud feature – TrueColor. This term means that Microsoft Lifecam Cinema's recordings can reflect the original colors of an object or a human. This is especially helpful when you are far away from your professors and you need to grab crisp videos of his presentations and blackboard writing.
Product Specs:
108 Bucks
High precision lens for sharp quality
Accurate face tracking
TrueColor Technology™ brightening your videos
720p HD resolution
Smooth sound
360 degree rotation
Scenario: Great choice for small room webcasts.
To sum up, digital cameras have higher performance than desktop screen recorders, they are professional at producing a high-quality video with excellent sound, steady picture quality, good graphics all in a professional way.
But problems of the battery and the excessive portability are extra burdens for students. Normally they would not like to bring a lot of belongings to a seminar except their laptop.
And another deficiency of Digital Cameras is that they are more expensive than desktop recording software.
The worst part of digital cameras is that they could be iterated. and expire after several years' duration.
Editor's Words
Laptop with external webcam and Digital Camera are both brilliant tools to record seminar. The combination of an external webcam and a desktop screen recorder is convenient. You don't need to worry about the battery problems with a digital camera, and this method is cheaper too.