Aunboxsoft Audio Device Installation Guideline
Thanks for your trust in RecMaster! To record sounds smoothly on your Mac, please install RecMaster's sound card driver, Aunboxsoft Audio Device, correctly on your computer.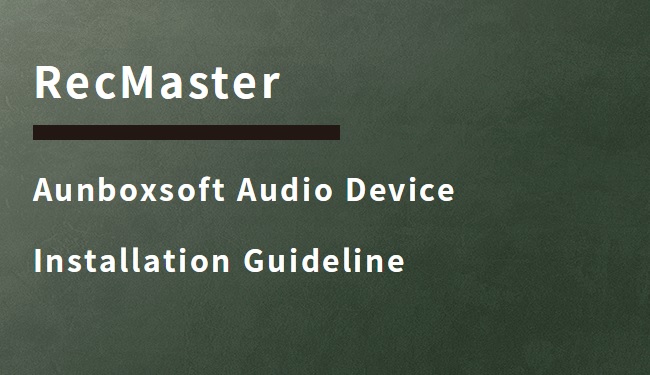 Please follow the steps below to install Aunboxsoft Audio Device.
1.Click "Download Now" to download AunboxsoftAudioDevice software.

2.Double click the downloaded "AunboxsoftAudioDeviceInstaller.pkg" and click "Continue".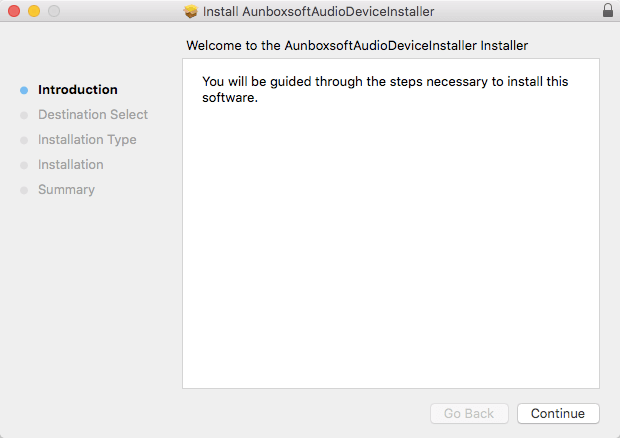 3.Choose change install location as you need, and click "Install".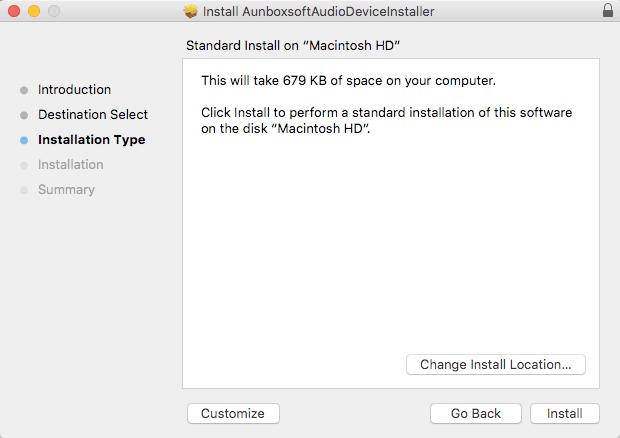 4.Insert the password for your Mac to authorize this installation and click "Install Software".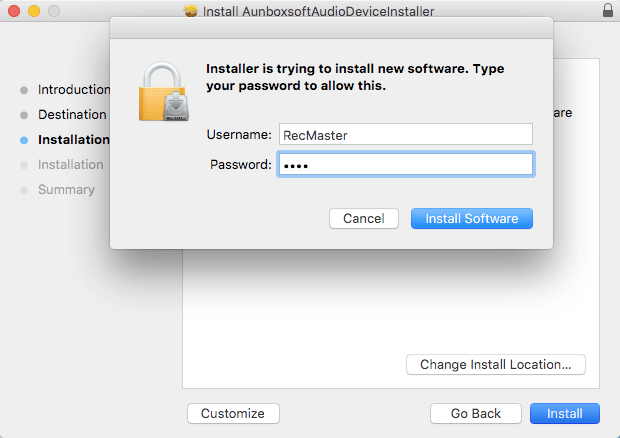 5.Please wait when it's installing.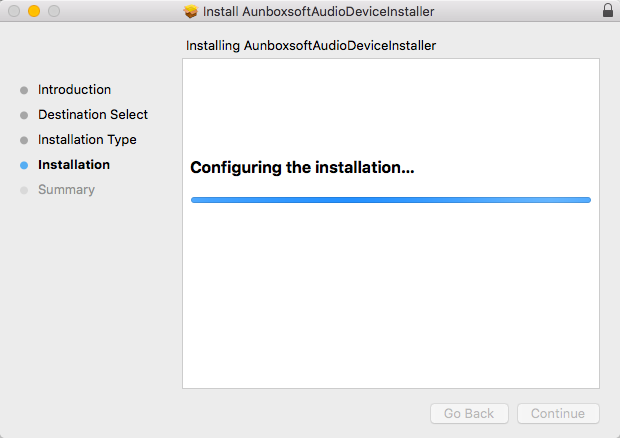 6.Click "Close" when the installation completed.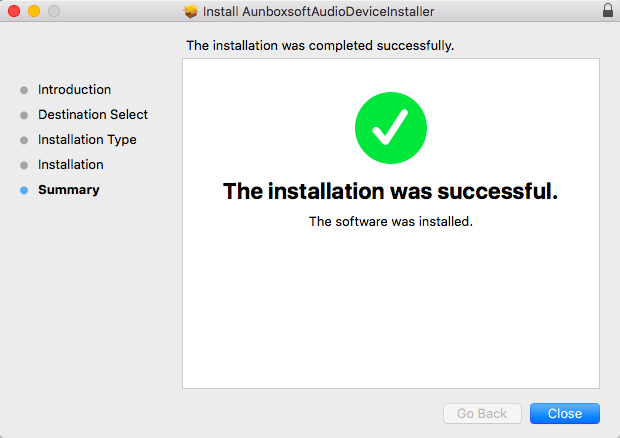 7. Go to your Mac System Preferences---Sound to see if the sound driver has been installed successfully. If yes, then restart RecMaster or restart your Mac.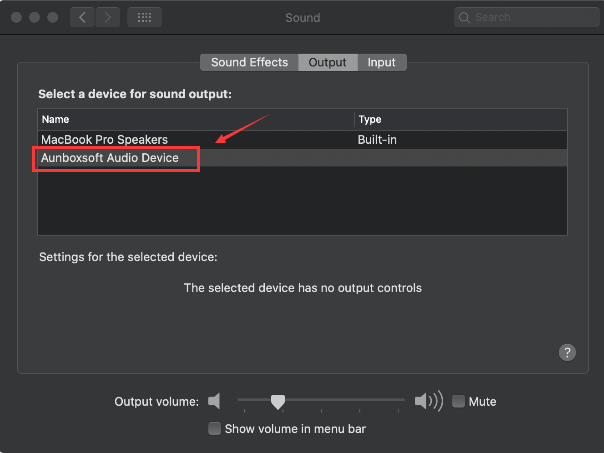 Notes:
Please set which sound to record, system sound or microphone sound.
Do not change the system's input/output devices during recording.
If you have any questions or you find this article hard to understand, please refer to other tutorials on the official website or get help from our online technical support.
If you decide to give up using RecMaster and hope to uninstall related devices previously installed with RecMaster, you need to uninstall Aunboxsoft Audio Device driver. Please refer to the uninstallation guidelines below.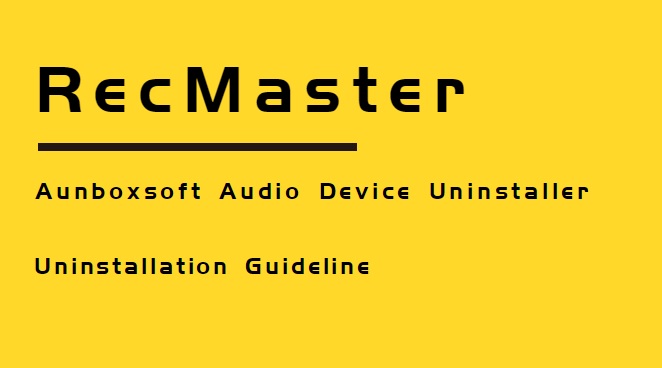 Step 1: Click "Download Now" button below to download Aunboxsoft Audio Device Uninstaller.

Step 2: Double click on the downloaded "AunboxsoftAudioDeviceUninstaller.pkg", and click "Continue".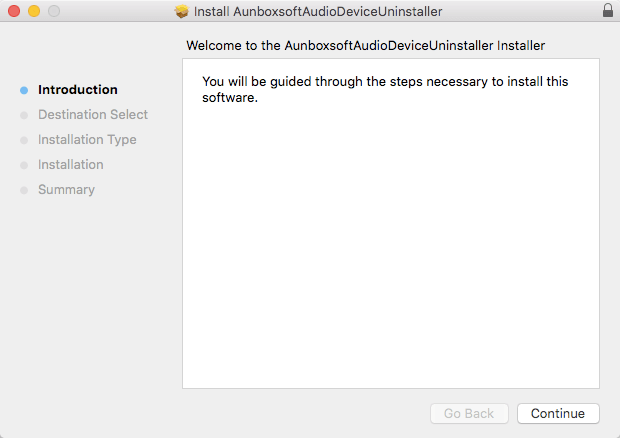 Step 3: Click "Install" on Installation Type window.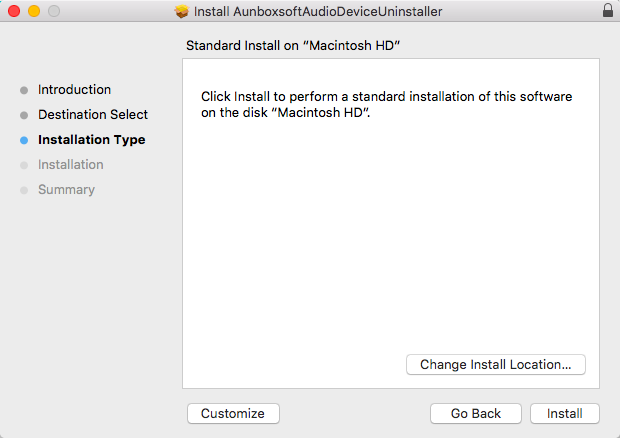 Step 4: Insert your password to authorize, and click "Install Software".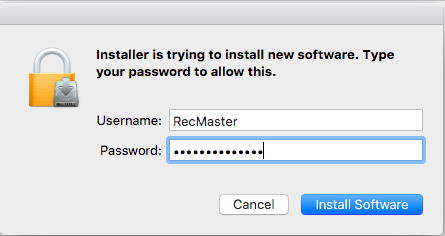 Step 5: The uninstaller is now uninstalling the Audio Device.
Step 6: Audio Device uninstalled successfully. Please click "Close" to exit.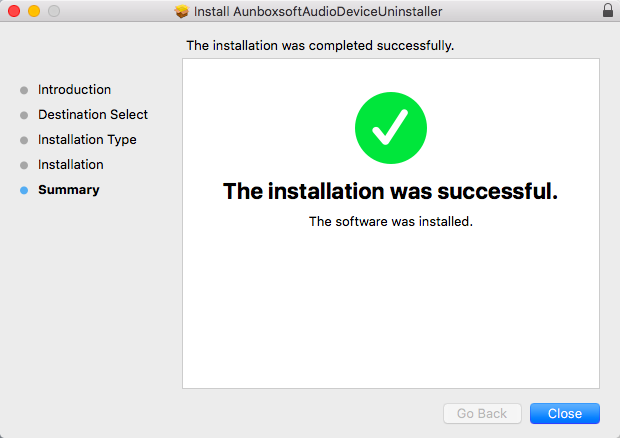 The Aunboxsoft Audio Device driver you installed previously is now uninstalled.
Please note that only when you met with the following situations do you need to uninstall Aunboxsoft Audio Device driver:
1.Errors occur after the driver is installed. You can use "Aunboxsoft Audio Device Uninstaller" to uninstall and reinstall it.
2.Give up using RecMaster, and you hope to uninstall the installed Aunboxsoft Audio Device driver completely.